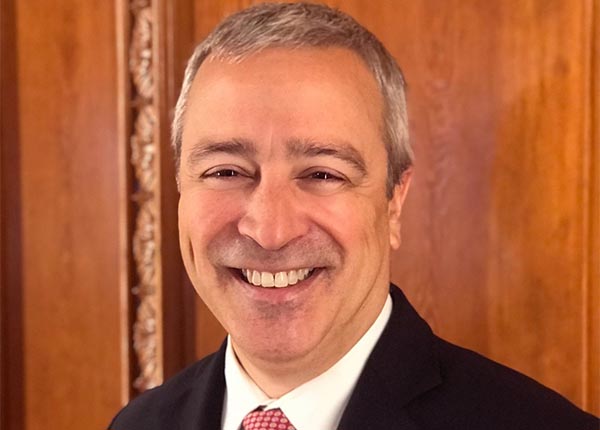 Outstanding Alum: Impact on Social Responsibility/Civic Engagement
Steve Collins is driven by a deep belief in the transformative power of great music and the symphony orchestra's ability to positively impact community development. He became the executive director of the Hartford Symphony Orchestra (HSO) in April 2016. Collins previously served as the orchestra's director of artistic operations and administration, helping guide the organization through a radically changing cultural environment, financial landscape, and role as a leading regional arts organization. 
Collins has served as a champion of artistic development, working with HSO music director Carolyn Kuan to infuse performances with digital media content, engage audiences in imaginative ways, and create opportunities for community collaboration. He spearheaded an organization-wide realignment with community resources, including negotiating critical agreements and establishing the position of Hartford Symphony assistant conductor, naming Adam Kerry Boyles as the first to the position. In 2018, he was named Nonprofit Executive of the Year by the Hartford Business Journal.
As the former executive director of the Waterbury Symphony Orchestra and education director of the New Haven Symphony Orchestra, Collins has successfully raised more than $4 million in endowment support and project funding. His efforts have revitalized orchestra operations and created education programming serving more than 40,000 children and families annually throughout Connecticut. Collins also served as librarian and educational consultant for the Greater Bridgeport Symphony, where he implemented the first fully integrated educational program in the organization's history. 
Collins is the 2014 Elizabeth L. Mahaffey Arts Administration Fellow, a distinction of the Connecticut Department of Economic and Community Development. He also enjoys performing as a percussionist with the New Haven Symphony Orchestra, Greater Bridgeport Symphony Orchestras, Goodspeed Musicals, and varied chamber ensembles across the tri-state area. Collins holds a bachelor's degree in music from The Hartt School of the University of Hartford.