"WE ALL SHARE A DEGREE FROM UHART... IF WE STAY CONNECTED AND PROMOTE UHART CONNECTIONS, WE ARE ALSO HELPING OURSELVES."
For Anna Audycki '14, the University of Hartford is a place of special connections. She keeps close ties with the friends she has made over the years and often participates in University activities. In addition to these meaningful connections, the University helped her discover her true passion, leading her to a profession she loves. She shares more about her UHart experience with us: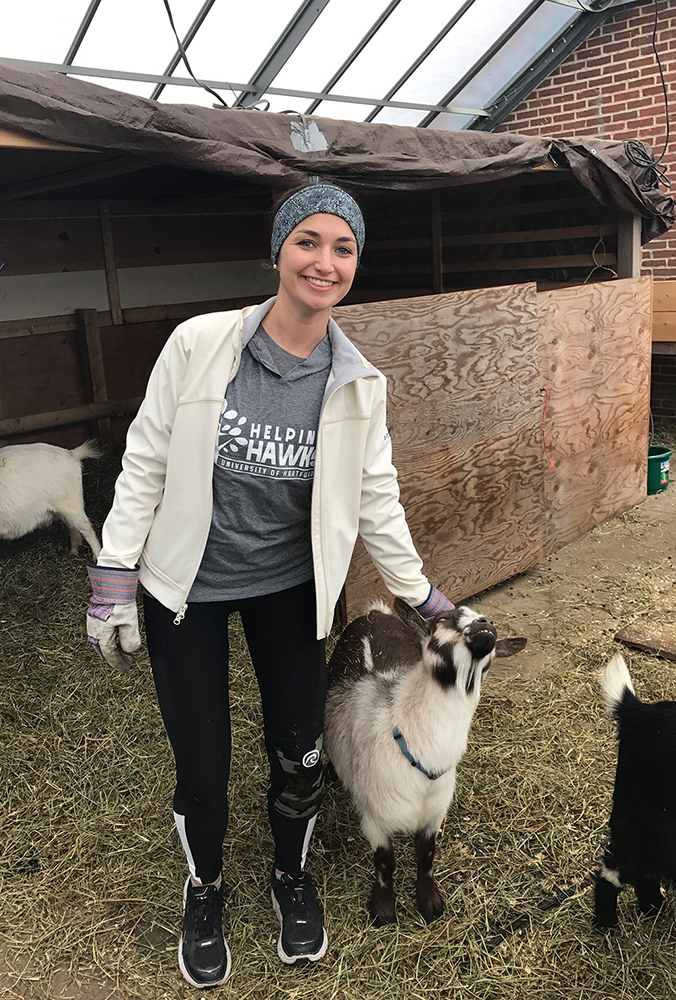 Many alumni choose to stay engaged with UHart after they graduate. How have you stayed connected?

I plan to stay connected to the University indefinitely. Helping Hawks started when I was in the Student Government Association (SGA) at UHart and I was excited to hear the tradition could continue for me as an alum. Last year, I volunteered with a couple of non-alumni friends and they are planning to participate again this year, along with other alumni who are able to join. I see this as an opportunity to reconnect with old classmates and friends on an annual basis for a program that I am proud to be a part of. 
As alumni, we all share a degree from UHart, so I feel as though if we stay connected and promote UHart connections, we are also helping ourselves.
Name the 3 best things about UHart.

1. The best thing about UHart is the variety of extracurricular activities that are provided and promoted. This gives students the opportunity to branch out beyond their majors to explore their interests, take on leadership roles, and develop additional skills to become well-rounded people.
2. The campus traditions made UHart a fun place to spend the college years. Midnight Mania and Spring Fling were the big events that brought everyone together.
3. As a student, I appreciated the perceptiveness of faculty and staff to student needs. I felt like I always had a channel to go to when I needed my experience specialized, whether it was academic or extracurricular.
Was there a defining moment at UHart that led you on the path to where you are today?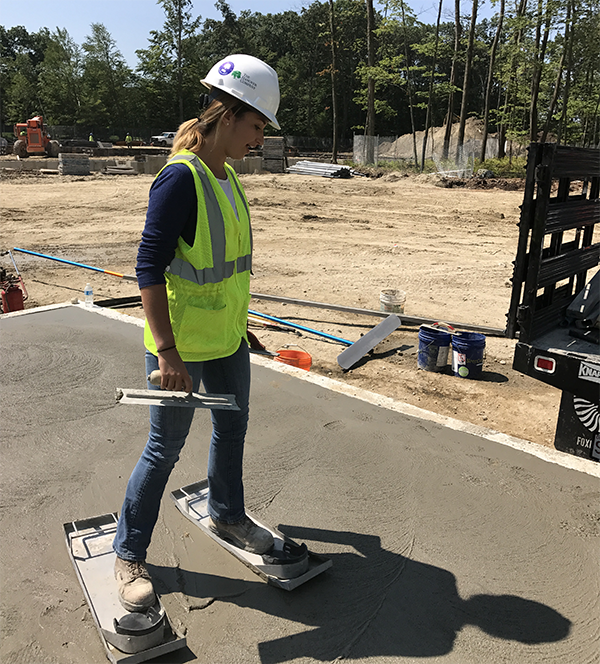 I spent most of my time in the architecture studio and was very passionate about my projects. One semester my junior year, I did not make the Studio Intensive Architecture design class which was reserved for a select amount of students and which I had been a part of throughout college. As much as I tried to talk my way back into the class, the faculty was stern about it being reserved for the top designers. This was devastating as an ambitious person to hear but forced me to re-evaluate my skills and career goals which led me to Construction Management. The faculty was helpful on further adapting my knowledge of the building process and pushed me to receive the "Construction Management Concentration" which was a new UHart program at the time.
What advice would you give to current students and young alumni?
I would say to not feel pigeon-holed into a set path. Explore your interests and use that to pick a career and company that enhances that daily.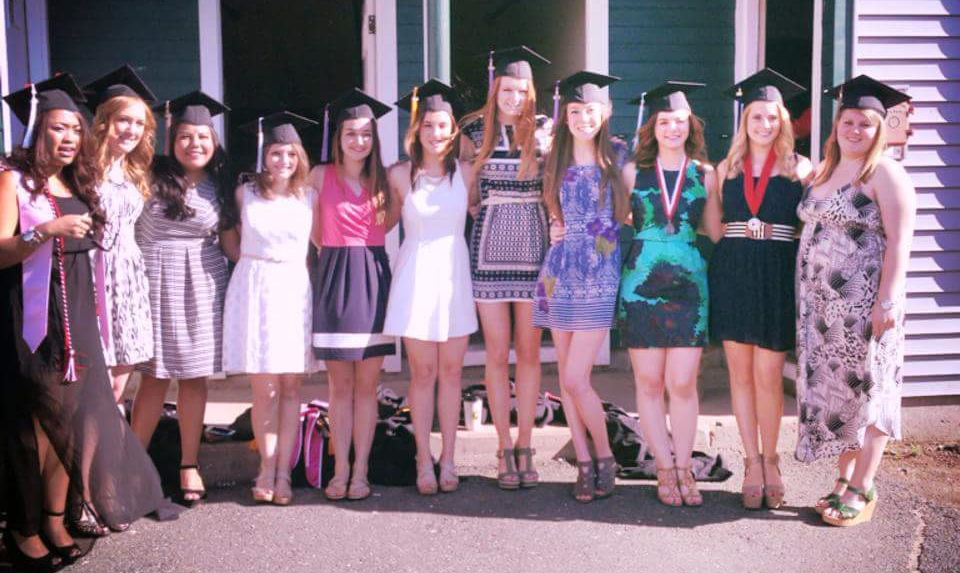 More about Anna:
Anna graduated from the University in 2014 with a bachelor's degree in architecture engineering technology. In addition to SGA, Anna was also involved with the American Institute of Architecture Students (AIAS) as a student. With the guidance and support of faculty and staff, she discovered her talent in construction management and currently works as an assistant project manager for The Hanover Company in Boston, where she resides. Her company specializes in the design and build of luxury apartment communities. Anna is also currently in training to be a docent tour guide at the Nichols House Museum, a historical townhouse in Beacon Hill that once belonged to a prominent Boston family.