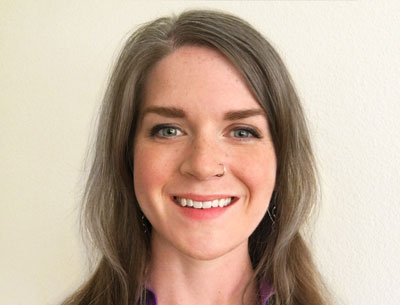 "The Hartford Art School's passion for art and the way that the faculty can talk about art was really influential in the way that I talk about my work."
Amy Noonan '11 followed her creative instincts from Connecticut to California, building her experience as an illustrator through graphic art positions at Whole Foods. When she decided it was time to search for her dream job, she turned to the American Institute of Graphic Arts (AIGA), with which she became familiar during her years as an illustration major at the Hartford Art School. Her next move surpassed even her wildest dreams.
How did you find your career as an artist?
I was at the point where I saw the beginning of the end of my career at Whole Foods. Houston was great, but it's a huge, sprawling city. I come from Canton, Connecticut where I was able to enjoy nature and be outdoors, and there isn't a lot of that in Houston. I was craving something more outdoorsy, and I was getting older. I was 29, so I thought it was time to find a career, not just a job.
I'm an AIGA member, so I went on their job search on a mission to apply for dream jobs and ended up with the Jackson Family, which owns 62 wine brands in Santa Rosa. My official title is Campaign Designer, which focuses on the campaigns that you see in stores, like in the wine aisles of your supermarkets or wine shops, as well as billboards, posters, and packaging. It's not just design, it's concepts and copywriting, brand strategy, and positioning brands for more success. I work closely with our research department, looking at demographics, targeting audiences, and figuring out how to reach them. Intuition balances hard facts. I make educated guesses so that when we present ourselves to the brand teams, we can say, here's our strategy, here's why we think it'll work, here's how we can measure it.
What were some of your biggest takeaways from the Hartford Art School?
I think the best takeaway I got from Hartford Art School, aside from the practice and the education, was being active in the critiques. If you can speak your mind in a critique session or talk to others in a critique, whether it's defending your work when there's criticism, or explaining why you made certain choices, that's powerful in preparing you to go out into the world and present to people who don't speak our language. You can put things in layman's terms and develop a good rapport with people, and you develop a lot of confidence. Everything that I was taught about the principles of design, something as simple as symmetry and balance and composition, all of those things that we take for granted when we're in school, they're so important when you get out into the workforce and have to defend your point of view.
How do you avoid burnout in such a creative field?
What helps me avoid burnout at work is that all the brands we work on have distinct personalities that match their different price points. Kendall Jackson, for example, is one of our highest volume brands, it's the one that keeps the lights on, America's best-selling chardonnay. It's a little more comfortable, and using that brand voice to talk about it is different from a crema, for example, which is a little more elegant and sexy. I worked on a campaign for Murphy Goode last year which was cheeky and irreverent. There's so much fluidity in what I do that it's rarely boring. I look at a lot of advertising and packaging that's out in the world, so I have a lot of digital clutter and screen shots. You never know where you're going to find a nugget of inspiration.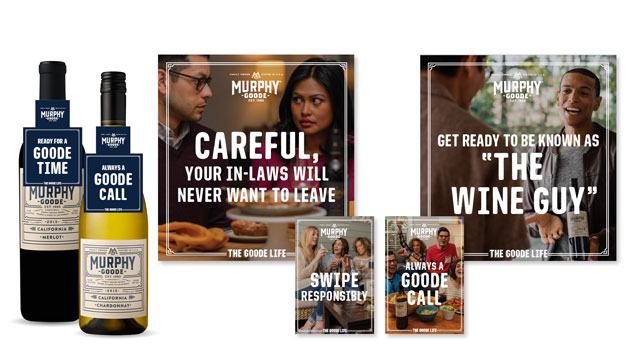 Outside of that, I still love the fine art aspect of what I do. I've been doing a lot more drawing and painting. I'm into landscape painting these days. I like to go out and paint for a few hours to reiterate the concepts of color, value, and everything that we learned at the Hartford Art School. The Hartford Art School's passion for art and the way that the faculty can talk about art was really influential in the way that I talk about my work.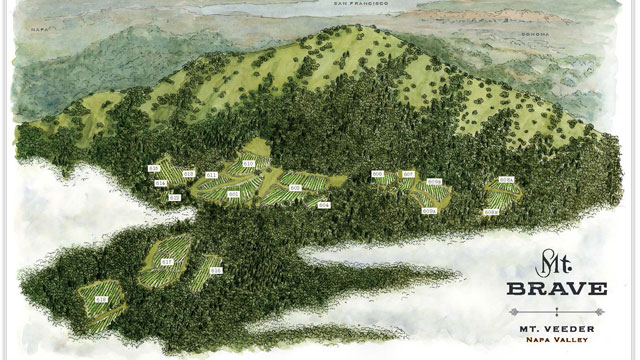 What surprises you about working as a designer?
I find myself constantly in the position of, what I do is intuitive, but I have to explain my work to someone who doesn't speak my language. It puts me in the position of having to critique my own work and be able to present it to people who may not get it. 
So what do you plan to do next with your art?
I've been thinking a lot about what to do next. The world of design and advertising hasn't't gotten old yet. I'm looking forward to taking more on in my position, as far as higher-level thinking in brand strategy, and looking at brands as a whole to determine angles. I'm still excited about what I do, and there's always something new to learn.