"EXPERIENCE AS MUCH AS YOU CAN TO BEGIN IDENTIFYING WHAT INSPIRES YOU..."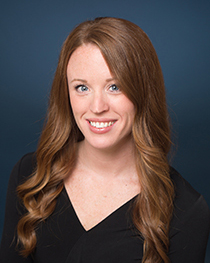 For Laura Dinan Haber '07, the University of Hartford opened up an unrelenting drive to pursue her passions. As an active member of the Hartford community, she participates in several organizations—including the University's Alumni Association—to advance social enterprise and leadership development among local professionals. She co-hosted the second annual TEDx Hartford, a project she spearheaded, and brought together a series of inspirational speakers.
Many alumni choose to stay engaged with UHart after they graduate. Can you tell us what inspires you to give back and stay connected?
I volunteer for the University of Hartford and the Alumni Association Board so I can share with others what the University and its professors helped me find within myself: global curiosity, creative perspective, and passion to make the world a better place.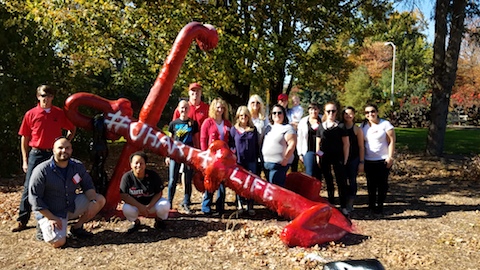 Did you have a favorite professor who helped shape your UHart experience?
Professor Charles R. Canedy III of the Barney School's Management, Marketing, and Entrepreneurship program, with his grandiloquent style and impassioned drive, abetted in shaping my UHart experience.
What advice would you give current students and young alumni?
Experience as much as you can to begin identifying what inspires you, as that will ultimately help guide you through your whole life, not just your work life.
More about Laura:
Laura Dinan Haber received a bachelor's degree in business administration from the University of Hartford's Barney School of Business in 2007. Her first position after graduation was as an event planner specialist for Ameriprise Financial. From there, she gained experience working in the areas of marketing, economic development, and community relations for Northeast Utilities. In addition to her career, she has been active with Toastmasters International, a nonprofit educational organization that specializes in communication and leadership development. Haber serves as vice president of the University of Hartford's Alumni Board, treasurer of the University Park Board, and is a newly appointed board member of reSET, a nonprofit aiming to advance the social enterprise sector in the Hartford area.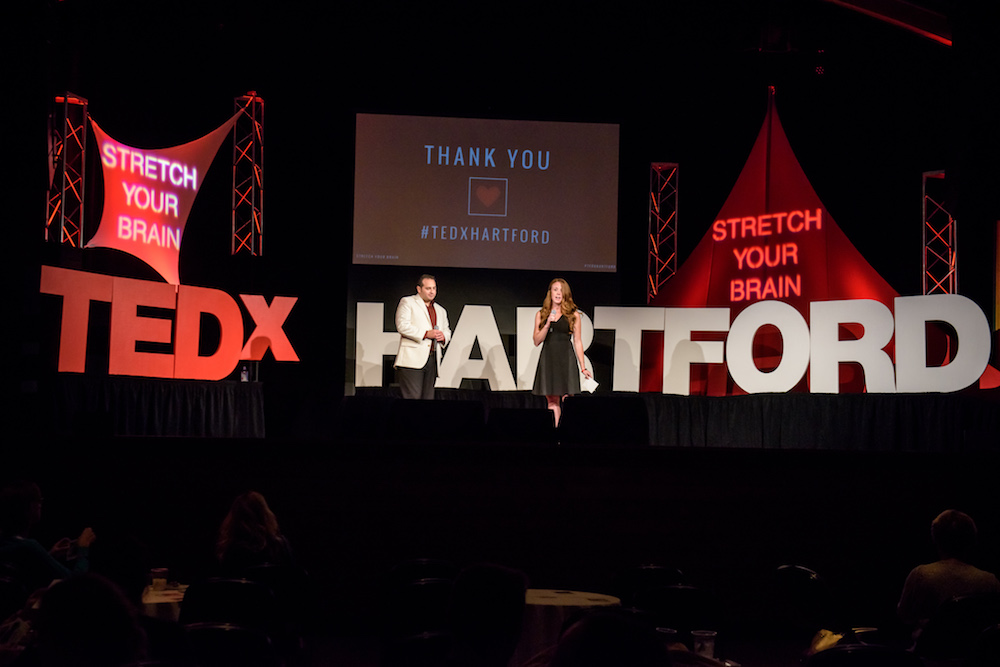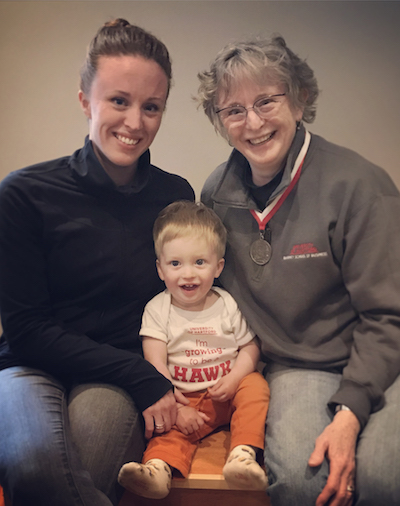 Haber is currently the director of investor events at MetroHartford Alliance, an organization that promotes business and economic development throughout the Hartford region. She is co-organizing and co-hosting (with alumnusLee Simmons '06) the second annual TEDx Hartford, "IMAGINE."
Haber is not only a proud UHart alum but also a member of a legacy family. Her mother, Beverly Smith, works as an executive assistant to Dean Amy Z. Zeng at the Barney School of Business.
Would you like to be featured in an upcoming alumni spotlight? Let us know!