Megan Marino '11 and Julie Oberholtzer '13
"FIND WHAT YOU WANT TO DO AND DO IT 100 PERCENT. IT IS GOING TO TAKE A LOT OF DEDICATION AND HARD WORK TO GET WHERE YOU WANT TO BE, BUT IT WILL BE WORTH IT IN THE END."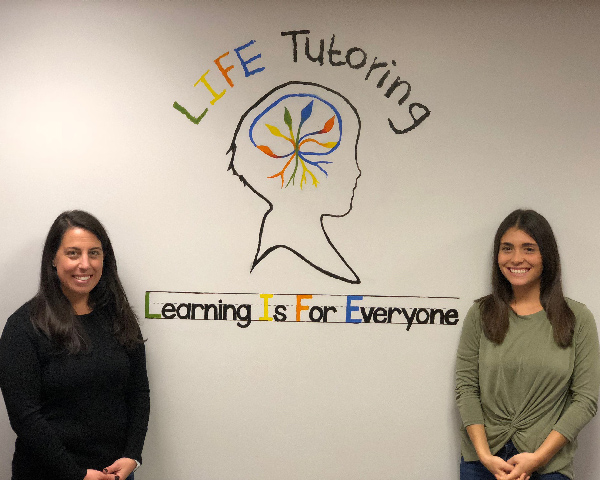 Megan Marino '11 and Julie Oberholtzer '13 discovered there was a need for high-quality, targeted tutoring in the greater Hartford area. The two co-founded LIFE Tutoring, a tutoring center focused on Growth Mindset, an idea that pairs research—psychological, neurological, and pedagogical—with practical classroom help, including instructional language, charts and visuals, teaching tips, and classroom vignettes. The two are already making a difference for young students, as noted recently in the West Hartford Business Buzz.
Many alumni choose to stay engaged with UHart after they graduate. Can you tell us what inspires you to give back and stay connected?
Megan: I teach across the street at the University of Hartford Magnet School so staying connected just seemed natural. I kept in touch with many of my education professors and worked with practicum students who were studying to be teachers. It was fun to help them learn and to give them real-life advice since I knew exactly what they were going through. I felt proud that I was able to stay connected to UHart and give back in that way.
Julie: Working on the campus at the University of Hartford Magnet School motivates me to stay connected. We have lots of volunteers from UHart sports teams, and we have student teachers that come to our school. 
Was there a defining moment at UHart that led you on the path to where you are today?
Megan: I started field work hours for education my first year at UHart, gaining hands-on experience at the Magnet School. I remember thinking how great the school was, and how I would love to work there full time in the future. I never would have imagined that my path would lead me to where I am today. It's true how they say everything happens for a reason.
Julie: Having the opportunity to teach at the University of Hartford Magnet School where I ended up getting a job right out of college. Also, playing for the women's soccer team.
What advice would you give current students and young alumni?
Megan: Find what you want to do and do it 100 percent. It is going to take a lot of dedication and hard work to get where you want to be, but it will be worth it in the end.
Julie: Get as much experience related to your career path as you can in college. It makes the real world a lot easier.
More about Megan and Julie: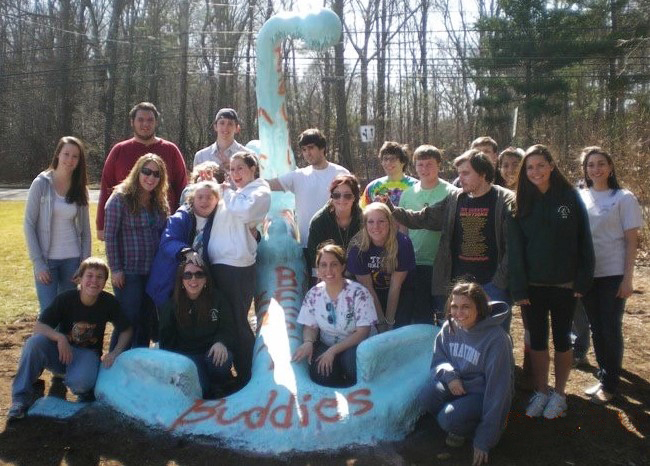 Megan graduated from UHart with a bachelor's degree in elementary and special education, K-12, and went on to earn a master's degree in research-based learning interventions from the University of St. Joseph. Additionally, Megan was chapter president of UHart Best Buddies. In her free, time Megan likes to spend time at the beach with family and friends, bake cupcakes and cookies, and travel to learn how people all over the world live and enjoy life.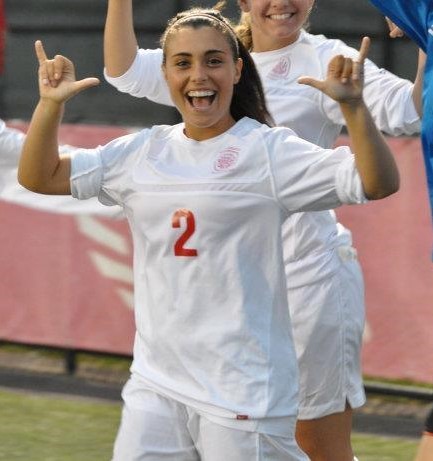 Julie was on the soccer team during her time at UHart. She credits John Natale, head women's soccer coach, for her work ethic. "He made us run miles and miles when we weren't working hard. I apply that to my everyday life and it has definitely shaped me."