Michelle Lange M'06, D'09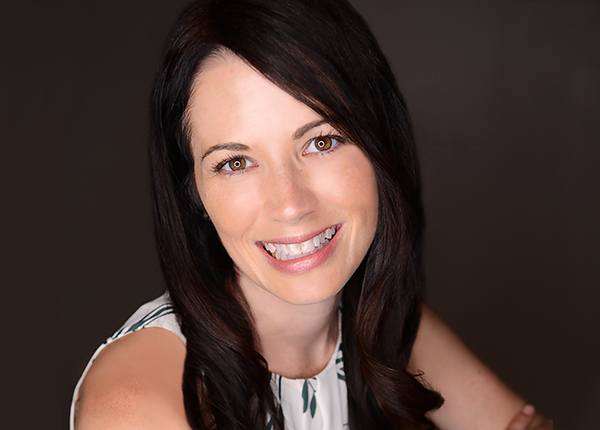 Michelle Lange, PsyD, is a licensed clinical psychologist.She earned both her master's and doctoral degrees from the College of Arts and Sciences, and continues to stay connected with the University. She will always feel appreciative that UHart made it possible for her to follow her dream career, and in a collaborative environment surrounded by supportive faculty and peers.
Lange has worked as a therapist for over a decade, is a lecturer at Christopher Newport University, and in 2018, founded Pay It For Her, a 501(c)(3) nonprofit that supports women who are struggling.
Find out and know what your strengths are. Then use those strengths to do something that makes a difference—in small ways if you can't in large ways. Small efforts that are well done lead to larger ripple effects.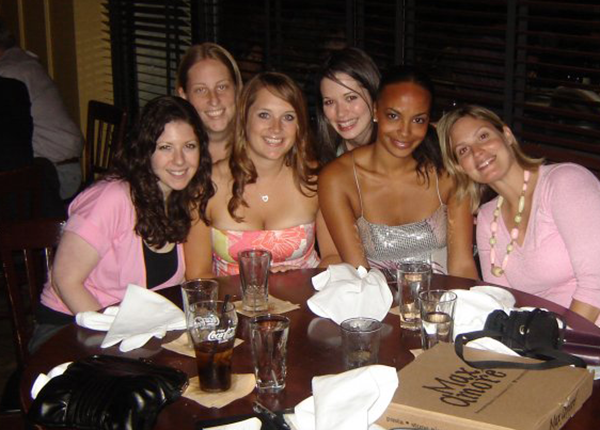 Tell us about your UHart experience.

The best thing for me about UHart was the people in my program. The faculty were highly invested in student learning and success, and my fellow students were also people who clearly wanted to be there and were invested in learning.
I always describe my time at UHart as a place where I was able to lean into my own talents and grow them because they were being nurtured and encouraged. The philosophy toward learning in my program was one of collaborative learning—someone didn't have to fail so that someone else could succeed. I always believed that our professors wanted all of us to succeed and created a collaborative, rather than competitive, learning environment.
In my first year as a graduate student in 2005, I received the Academic Excellence and Service Award, given to a graduate student who best represents "academic excellence and service to the program, profession, and community." I really felt "seen" for my work but there were so many other times at UHart in the years to come that I felt that way, from being selected as a graduate teaching assistant for courses in which I had performed strongly, to being selected as a student liaison to a national psychology conference. I felt so clearly valued for what I brought to the table consistently throughout my time at UHart. Being supported by others inspires more of the same, and how I was nurtured at UHart definitely modeled for me the value of paying it forward.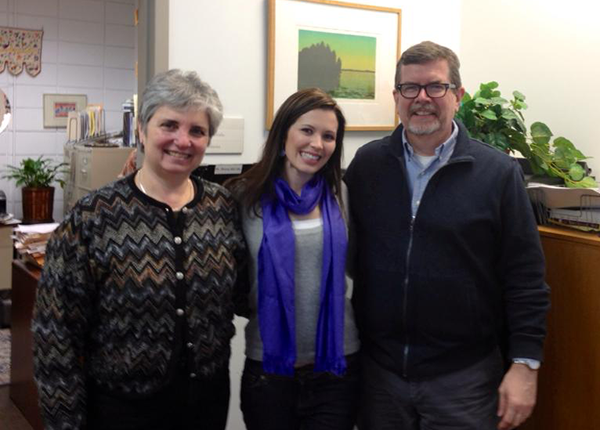 Did you have a favorite professor or mentor?
John Mehm: he is thoroughly committed to mentoring. I had many wonderful professors while at UHart, and at that time, he stood out because he was patient and encouraging in teaching the material students found most intimidating. Professor Mehm's investment in his students extends beyond their time at UHart—he has stayed in contact over the years, and made the time to meet with former students such as myself when we would see him at professional conferences.
What inspired you to start Pay It For Her?
A few things came together at once. I have always had an interest in women's issues and the challenges that uniquely face women as they are trying to juggle the multiple roles they often take on. There is a famous psychology study by the researchers Broverman and Broverman I learned about for the first time at UHart that highlights some of the double standards women face trying to perform to society's standards. The study resonated with me, and still is resonant today, many decades after it was first conducted. In my work as a therapist, I have seen so many women who silently struggle, not letting on to even those close to them how much they're trying to balance, and how lost they feel sometimes. Seeing that unfold nationally with the #MeToo and #TimesUp movements, and how many women could relate to that but only felt they could speak up once they found themselves in a position of power or through strength in numbers, was a catalyst to start the organization.
As for Pay It For Her's mission of providing small boosts and critical needs to encourage women's forward momentum, who doesn't get a smile on their face at the thought of being the giver or recipient of a random act of kindness? But it seemed to me that "paying forward" a kindness intentionally to a stranger who could really use it would be even more powerful.
What are you most proud of?
I am proud that our message of the importance of helping in little ways has resonated with people. There are a lot of big problems in our world today, and those can make you feel so helpless in terms of what you can do about it. Our work has affirmed that even a small show of support can and does make a meaningful difference for our recipients, and in turn, for the people who count on them.
Do you have any advice for current students and young alumni?
Find out and know what your strengths are. Then use those strengths to do something that makes a difference—in small ways if you can't in large ways. Small efforts that are well done lead to larger ripple effects.
What lies ahead for you?
I hope to expand the reach of Pay It For Her. I think the best next step forward for us is through growing our social media presence to spread awareness of the organization, directly show our target audience that there are strangers who are pulling for them, and show potential patrons that we have a meaningful presence. So a follow or share on social media is a great way to help us!