"COMMITTING TO UHART TO PLAY LACROSSE WAS ONE OF THE BEST DECISIONS I HAVE EVER MADE."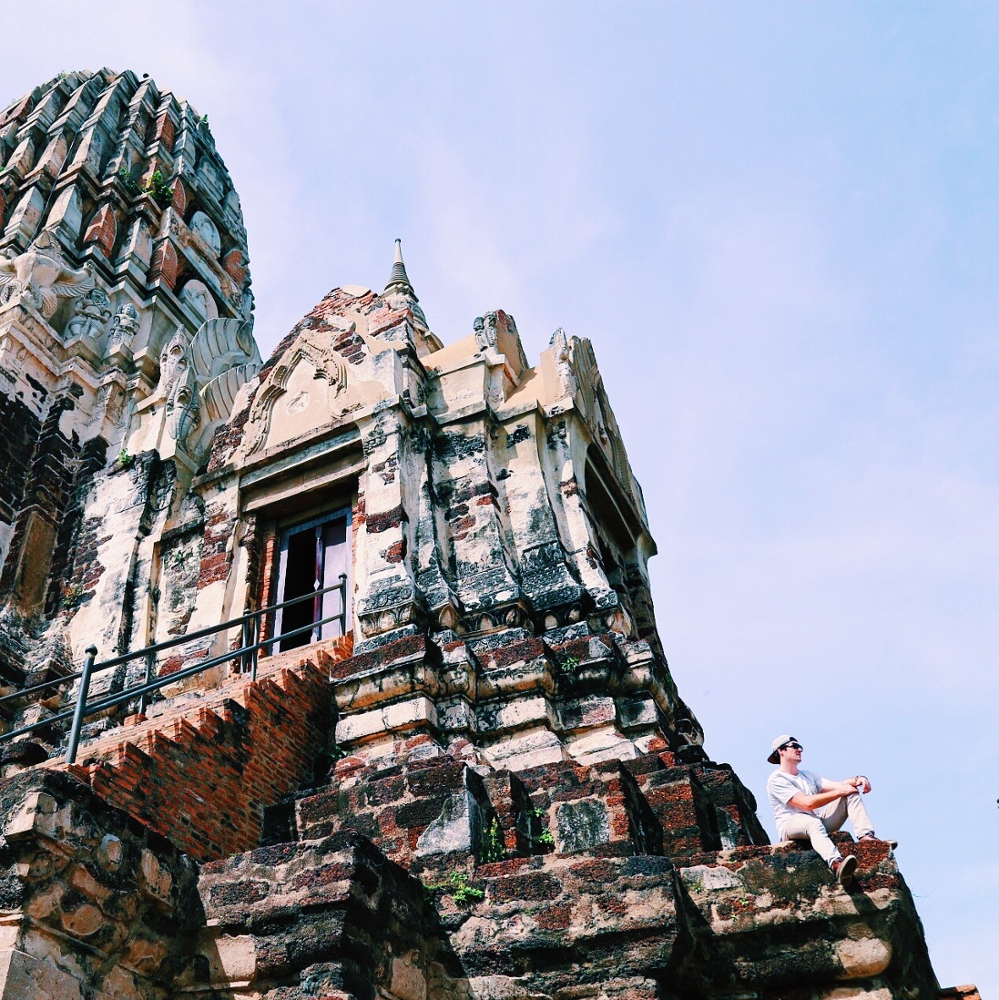 For Brian Monks '14, M'15, attending the University of Hartford to play lacrosse forever changed his life. With a fierce drive to excel—both on the field and in the classroom—he mastered his courses in economics and finance, landing him a job at one of the top financial firms in New York City. Wanting to experience life to the fullest, Brian decided to trade in his desk job for more. He is now living the dream, traveling the world with his girlfriend. Brian writes to us from Rayong, Thailand where he is currently stationed, teaching English and science to 7–9 grade students in the Teach in Thailand program.
Name the three best things about the University of Hartford:

1. The people. The friends you make at UHart last a lifetime. I've always had many friends from my hometown in Long Island, but there is something different about the friends you make during college. These people stick by your side through thick and thin and truly are friends for a lifetime.
2. Spring Fling is always such a great time at school. The weather is nice and the vibes are even better. The school also never fails to bring in a big name artist to perform. I'll never forget seeing Ludacris in the basketball gym after a lacrosse game. What a night!
3. Committing to UHart to play lacrosse was one of the best decisions I have ever made. Playing any sport at the D1 level really helps mold you into the individual you become later in life. You sacrifice party nights, learn to balance sports with academics, and make bonds with people you may have never known without the sport. UHart lacrosse is my proudest achievement to date.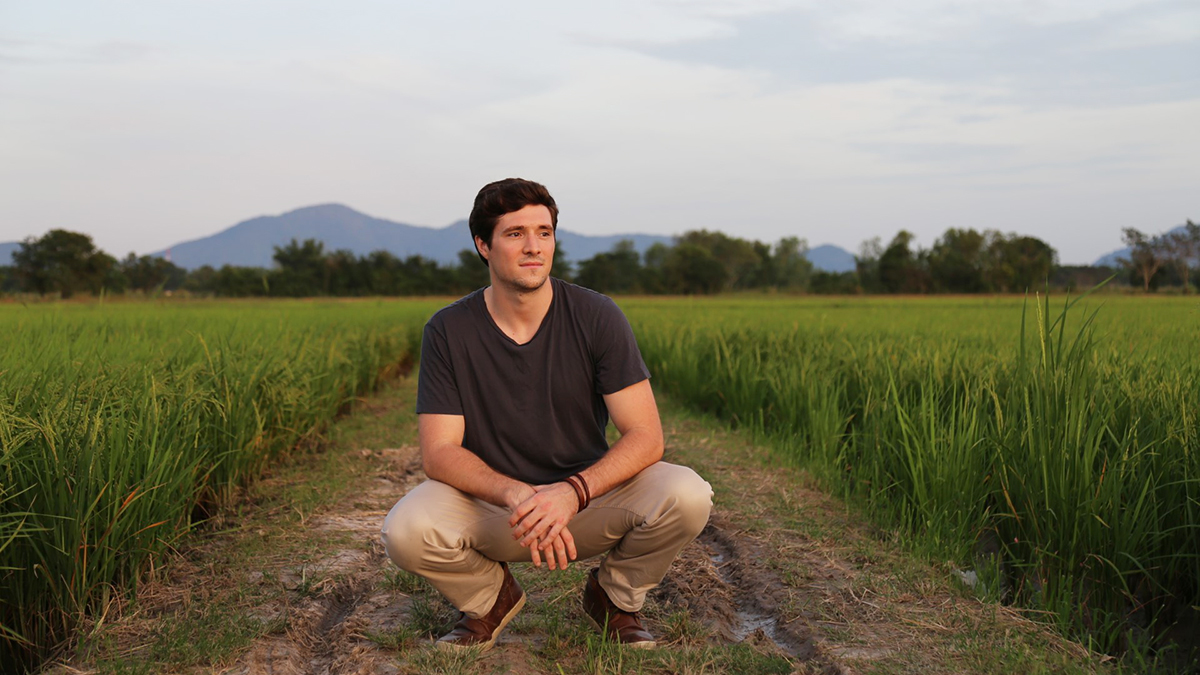 What's your favorite UHart tradition?
My #1 favorite UHart tradition is Hawktober alumni weekend. Let's face it, UHart is not a big school with an impressive football team or tens of thousands of students. Despite that, there is something about the school that keeps the alumni coming back. I can speak for the lacrosse team when I say alumni weekend is the most anticipated weekend of the year. Guys from graduating classes of all years come back to share in the festivities and catch up with old friends. It really is such a special time for alumni, students, coaches, and parents.
Did you have a mentor who helped shape your UHart experience?
My lacrosse coach, Peter Lawrence, was the best lacrosse coach I've ever had. Dave Houser taught me more about physical and mental strength that I ever knew was possible. Professor Canedy was a proper, old school teacher whose course I'm happy to have taken. And James Peta was my favorite professor at the school. He was always so willing to help out during office hours and truly seemed to care how his students were performing.
What's the one class you would recommend everyone take as a must-do, life-changing course?
Marketing 310 with Professor Canedy is a legendary class. Not to say it's an easy class, because it's not—it's actually one of the more difficult classes an undergrad can take. But experiencing class with Canedy's "verbiage" is an experience within itself. The materials you learn are also extremely valuable for both graduate-level courses and real-world professions.
Was there a defining moment you had as a student that led you on the path you are on today?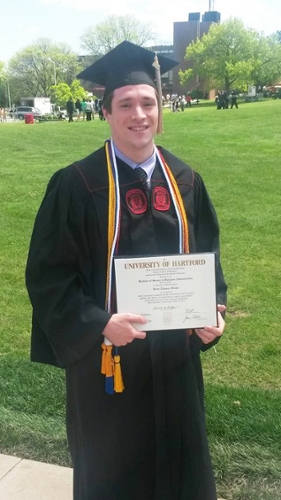 A defining moment for me was early in my freshman year when I decided I was going to graduate in three years and get my MBA in the fourth. The only reason I knew this was possible was because of a senior on the team who was wrapping up his final semester of his MBA in his 4th year at school. He "led the charge", as we like to say, and I really admired him for it. Once I knew about this, it was an easy decision. I thought to myself, why shouldn't I get the absolute most value possible in my four years at school? So I made the choice, took on extra courses during the summer and winter breaks, and graduated with great marks in my third year. My MBA program went according to plan as well and it took me one full year to get my degree. All in all, I left with two degrees in four years and I haven't looked back. I think this also helped out a lot during job interviews, really separating me from the competition.
Many alumni choose to stay engaged with UHart after they graduate. Can you tell us what inspires you to give back and stay connected?
Lacrosse and the athletics program. I'm proud to be a Hawk and I truly care about the direction of the program. There's nothing cooler than seeing a UHart sport being played on ESPN and saying, "Oh hey, there's ---, he's a good friend of mine." The athletic program's success goes hand in hand with the school's reputation. The better athletics does, the better the reputation of the school.
What advice would you give to current students?
My advice would be to choose a major you're actually passionate about. Don't make the same mistake I did and go paper chasing—the money will come once you discover your passion. Also, don't follow along with what your friends are doing. If you're going to be studying something for four straight years, might as well make it something you care about.
Tell us more about yourself:
After graduating from UHart, I began a career at Ernst & Young in the heart of Times Square in New York City, I worked in the financial consultancy side of the business for two years until I became Senior Consultant. Some of my more notable clients were Wells Fargo, JP Morgan Chase and Bank of New York Mellon. Not feeling completely satisfied however, I chose to take my passions elsewhere. I submitted my two weeks' notice and decided to take part in a five-month Teach in Thailand program to kick-start my adventures of traveling the world.
Once I have explored Thailand, I will continue to the rest of Southeast Asia, then to New Zealand and Australia. Eventually I'd like to find my way back to Europe. I don't have an end date in mind either. I bought a one-way ticket for a reason, and can honestly see myself living this kind of lifestyle for years. My mindset is that the cubicles aren't going anywhere, but my youth is. I'd like to travel and adventure while I'm young and excited.
Once my travels are over, I'm confident that having UHart and a Big Four accounting firm on my resume will help me land any job I choose to pursue.
monks
monks
Instagram @bohotravelers
monks
monks
Instagram @bohotravelers
monks4
monks4
Instagram @bohotravelers
monks5
monks5
Instagram @bohotravelers
monks6
monks6
TheBohoTravelers.com
Rayong
rayong
TheBohoTravelers.com