Good Trouble: Jolie Rocke '89
Get in good trouble, necessary trouble, and redeem the soul of America.
John Lewis on the Edmund Pettus Bridge in Selma, Ala., on March 1, 2020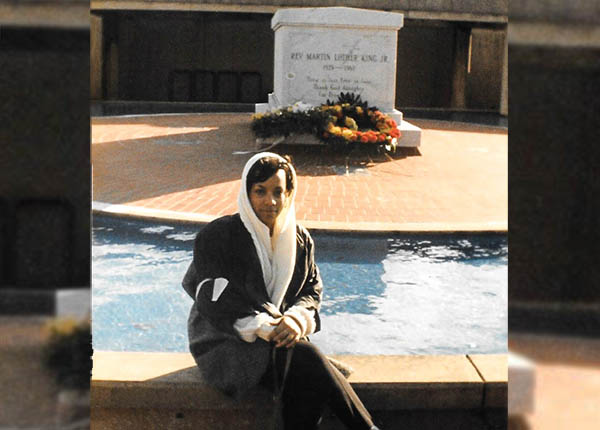 Making a difference using positive powers to resist injustice—that's what "get in good trouble" means to me. It makes me think of people who made history, like Marian Anderson, a phenomenal woman who received an honorary Doctor of Music degree from the University of Hartford in 1958. She was the speaker for the 1963 dedication of The Hartt School's Fuller Music Center and served as a regent from 1963 to 1966. Marian Anderson got into good trouble during the summer of 1919, when she sang in Chicago at a rally protesting the racially motivated assault and drowning of an African American male. With grace and quiet reserve, her beautiful contralto voice rang out for peace on a global stage, piercing the souls of millions during a 60-year performance career that spanned World War I, Women's Suffrage, the Great Depression, World War II, and the Civil Rights Movement. Her work as a goodwill ambassador of the United States inspired many from all walks of life to persevere towards freedom and justice.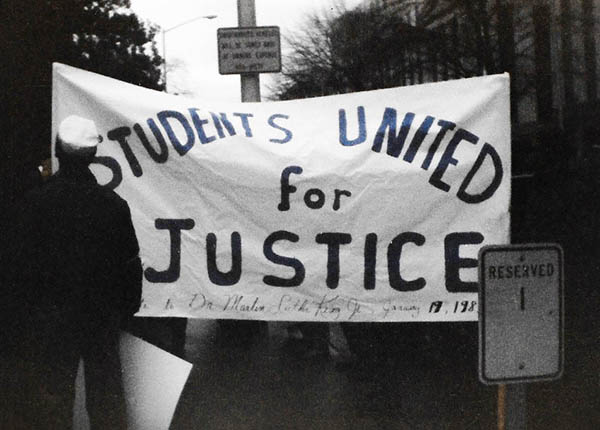 Inspired by icons like Marian Anderson and John Lewis, I get into good trouble through my artistry and teaching by sharing the music and work of triumphant African American female singers who defy and disprove insidious racial, cultural, and gender prejudices—shattering barriers that are centuries old. They have paved the way for future generations. The education and experiences I received through UHart helped shape who I am. In 1987, the University sponsored my attendance at the Martin Luther King. Jr. Center for Nonviolent Social Change Annual King Week Observance in Atlanta, Ga. I remember taking nonviolence training classes, participating in peaceful marches, making banners, and singing freedom songs—learning about the importance of nonviolent and peaceful protest. I learned to use my voice to speak out against injustice and to follow my words with actions that impact change in positive ways. That experience instilled in me the courage, persistence, and confidence to do the right thing, even when it isn't the popular view.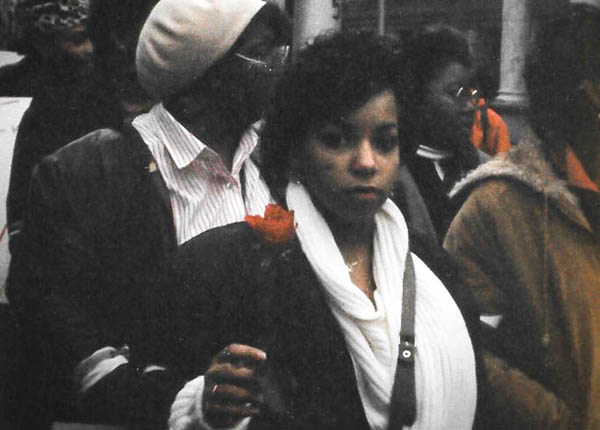 Today, I see young people willing to take a stand—willing to get into good trouble to create a better world. The Hartt School, with the spirit of co-founder Moshe Paranov urging us to learn something new each day, inspires artists to creatively weave music, dance, and theatre into expressions of hope for a brighter future. I am so proud of the diversity, equity, and inclusion work that has catapulted into meaningful change on the UHart campus. This important, timely, and difficult humanitarian work has and will continue to positively impact students, faculty, staff, alumni and our connection to the greater community. We are making change within ourselves; we are working together to make this a better University of Hartford; and, as "get in good trouble" agents, we help improve our world. Like John Lewis, I challenge you to take the risk...get in good trouble with us.
Jolie Rocke is a founding partner of Equity Arts Enterprise LLC and a professional singer, voice instructor, and producer with Rocke Vocal Studio based in Houston, Texas. She is also part of UHart's Alumni Board, serving as director of the Alumni of Color Task Force.