Classes 1970-1976: Save the Date
October 20-22, 2023
We're celebrating our 50(ish) reunion at Hawktober and you're invited! This reunion celebration is for graduates of the classes 1970 through 1976. The reunion is planned in part by our 50(ish) Reunion Committee and the Class of 1973.
Join the Celebration and the Return of "The Pub"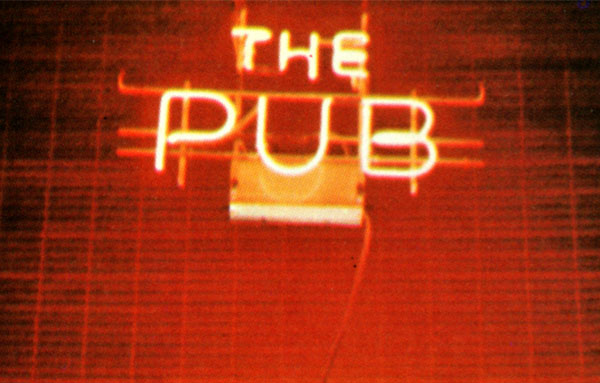 You don't want to miss this event! To ensure that you receive all reunion communications through October 2023, please update your information as many communications will be electronic mail, and we want to be sure you are in the know! 
The 50(ish) Reunion Committee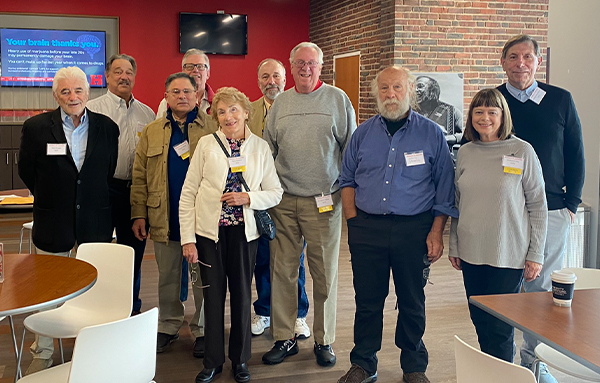 The following are the executive members of The 50(ish) Reunion Committee:
Barbara Ally '72
Kevin Fahey '70
Mark Gantner '73
Bob Henderson '77
Scott Kalicki '76
Eric Litsky '73
Steven Rothman '75
Paul Tieger '73
2023 Committee Meetings
The committee meets the first Friday of each month from 9:15 a.m.-10:30 a.m. in a blended format, on campus for those who can make it for an in person visit, and on Zoom for those who would like to join virtually. We would love to have you as a reunion committee member!

Dates are as follows:
June 2, 2023 9:15 a.m.
July 7, 2023 9:15 a.m.
Aug. 4, 2023 9:15 a.m.
Sept. 1, 2023 9:15 a.m.
Oct. 6, 2023 9:15 a.m.
Let us know if you would like to join the fun as a member of the 50(ish) Reunion Committee.
Whatever Happened to...
Tell us what you have been up to for the last 50(ish) years and let us know who you would like to reconnect with at Whatever Happened to...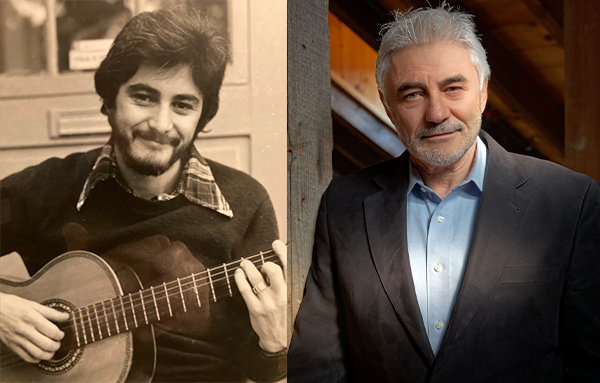 Graduation year, school, major, degree?
I received a BA in psychology in 1973, and a MS in Organizational Behavior in 1983.
What do you do/what did you do for work?
I'm very much still working. My career has been quite eclectic. Early on, I was a waiter, musician, real estate salesperson, owned a silk screen printing company, and was Assistant Dean of Students and a Career Counselor (both at the University of Hartford).
But the bulk of my career has been spent studying, researching, writing and consulting in the field of Personality Psychology. Along with my former wife Barbara Barron (whom I met at U of H), I wrote five books. And for twenty-five years, I was a jury consultant helping trial attorneys select and communicate with jurors in high profile civil and criminal cases. (Two of the most well-known were Connecticut's "Woodchipper Murder" and the first physician-assisted suicide trial of Dr. Jack Kevorkian.)
For the past several years, my mission has been to make healthcare more humane and patient-friendly, and to help mitigate chronic conditions such as diabetes, heart disease, hypertension, anxiety, depression and stress.
What does UHart mean to you?
The U of H had an enormous impact on my life. When I got here, I was a sheltered, naïve 18-year-old kid from Elizabeth, NJ who thought he wanted to make a million dollars selling insurance! I learned quickly that was not what I was about! Although I had some great professors, the truth is I learned much more outside the classroom than in it. I'd say I came of age during my time here, and what I experienced shaped my values and views on love, friendship, people, politics… and so much more. I made lifelong friendships and met my future wife and the mother of my two children.
Favorite memory from UHart?
Yikes…there are so many! Creating and directing the R.U.S.H. office, serving as the first Student Ombudsman, surviving fraternity hijinks, seeing James Taylor, Richie Havens, Chicago and others up close and personal in concert, witnessing the infamous "Pie Duel" between president Arch Woodruff and Student Government president Eric Litksy, and spending time with Dr. Benjamin Spock, whom I brought in as speaker when I was the head of the Academic Commission were some of many highlights.
How do you stay a part of the UHart community?
Sadly, I haven't remained as connected as I wish I had, but I do stay in touch with many friends, former colleagues & even a few professors whom I met at The University.
About whom, would you like the questions answered, "Whatever happened to…?"
Great question! Years ago I was curious about so many people, I began the original "Whatever happened to…?" series. I interviewed several people I'd known way back when – among which were Jack Hardy '70, Gayle A. Kelley '76, and M. Kevin Fahey Jr. '70, M'73. But now, I'm most curious about some of my fraternity brothers…people like Tommy DeVita '71 and Mike Yavener '72 whom I haven't seen in…50 years!
Graduation year, school, major, degree?
I received a BA in Communication in 1973.
What do you do/what did you do for work?
For the ten years following graduation, I worked for several advertising and public relations agencies handling a wide variety of regional and national accounts. Some years later, I moved into the world of commercial real estate as a marketing director for a large shopping center developer. I then became a real estate broker handling sales and leasing primarily for landlords in the retail shopping center business. I eventually started my own business which I am now just winding down after 35 years. Over this time, I completed some 600 transactions, have been a long-time member of the International Council of Shopping Centers, and was awarded a Power Broker designation by Co-Star nine times. Lately, I have been writing. My first book Harry Would Be So Proud, a compilation of funny and heartwarming short stories (several on U of H), was published last year to 5-star reviews.
What does UHart mean to you?
The University of Hartford has been an integral part of my life for the last 50 years. I came here as a clueless kid from Queens, delighted to simply have a 2-S status keeping me out of the draft. What I ended up finding was an opportunity to explore and expand my horizons…..socially, politically, and academically. I became a very active student serving on numerous committees and commissions, my last year as President of the Student Government. Some ten years later, I was President of the Alumni Association. I have also served on the A&S Dean's Advisory Board since its inception 13 years ago. But what I am most proud of is that my immediate family holds eight separate degrees from the University.
Favorite memory from UHart?
Though my years at the University were filled with extraordinary moments, I'd have to say that the great "Pie Duel" is by far my favorite memory. Squaring off with then University President, Archibald Woodruff, with custard pies shockingly received worldwide media exposure including front page coverage in newspapers around the country, a four-page spread in Life Magazine, and placement in Ripley's Believe it or Not.
How do you stay a part of the UHart community?
I am fortunate to live in the area. Over the years I have taken courses at President's College and have attended many Hartt School performances. Of course, having so many family members enrolled at various times has given me a different perspective. I recently took my granddaughter (Class of 2037) to see the remarkable new Hursey Building. She liked the elevator. She is still young.
About whom, would you like the questions answered, "Whatever happened to…?"
I attended my very first Hawktober this past year and quite unexpectedly spent time with several people I hadn't seen since the Nixon Administration. It would be wonderful to see some of the guys who lived at Stowe Hall on Asylum Ave in 1969/70.
Reunion Giving
Your 50(ish) Reunion is the perfect occasion to honor your time at UHart with a gift. Support the UHart Impact Fund to make an impact for students today. Or, learn more about leaving your legacy with a planned gift.