Barney School of Business
Business - Exploratory
Explore Barney Business School before choosing a specific field of study. General business classes will help you turn your passion into a career. 
Choose Business, Specialize Later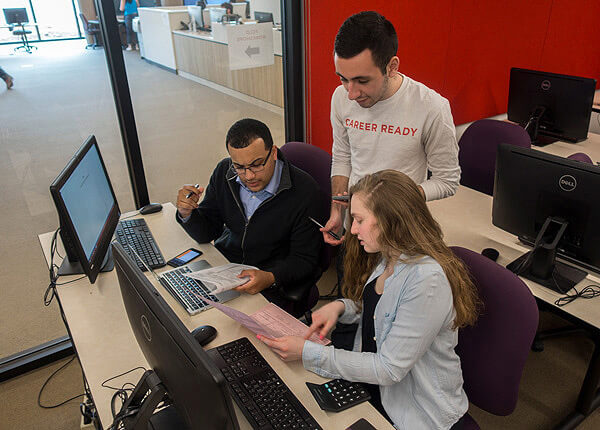 If business is your passion but you're unsure which field to major in then start by enrolling in general business courses at Barney. The global nature of business, together with the rapid pace of change in today's world, necessitates the broad understanding that a liberal arts foundation brings. 
Coupled with knowledge of business concepts and tasks, Barney students are required to take classes in the common core of business courses, including accounting, economics, information technology, insurance, finance, management, marketing, and quantitative methods, and then develop a major in one area of specialization.
After you experience our outstanding faculty instruction and ever-evolving curriculum, you can decide which major you'd like to pursue. Barney School of Business offers introductory classes that will expose you to the different elements of each program.
Learn, then decide which passion you will pick.
Career Ready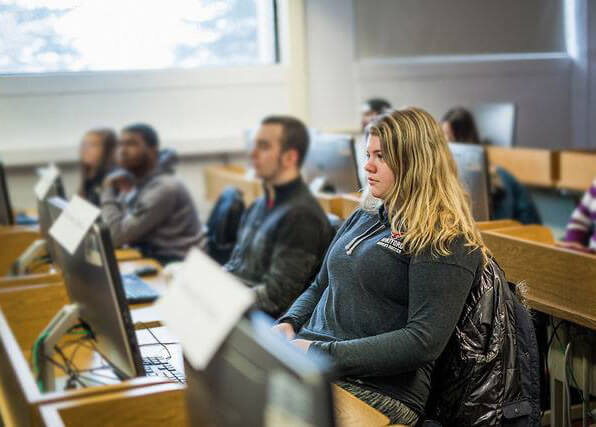 No matter what undergraduate major or minor you pursue at Barney, your investment in a business education helps you develop career goals and prepares you to accomplish them. That's what we call being Career Ready. We work with our students to be successful in starting or accelerating their careers. Our career ready curriculum ensures that you will be competent, confident, and connected, no matter which major you choose.
Barney supported me through providing real life experiences. Running through simulations in classes, constantly having outside corporations come to the school, and the Barney Passport program equips students for the real world. The entrepreneurial skills learned all help me think outside of the box on my work and take various approaches to solving problems. I feel I can approach a problem by looking at more perspectives learned in my classes.
Alec Capasso, '23
Admissions
Applications for admission are considered on a "rolling basis." We look forward to welcoming you to Barney!