Kinderplace and Li'l Place
Summer 2023
Summer Place offers exploration and fun for even the littlest ones!
The Kinderplace and Li'l Place programs at the University of Hartford's Summer Place
combine the fun of camp with appropriate developmental learning experiences for preschoolers and children entering kindergarten.
The Kinderplace Day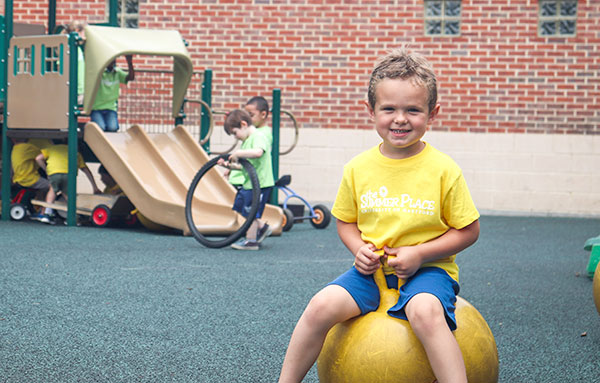 Kinderplace mixes learning experiences for little ones with lots of camp fun, making it a very special program for children who will enter kindergarten in the fall. The curriculum emphasizes socialization and interaction through creative combinations of play and learning. Theme-related activities in art, literature, math, music, and science are balanced with "center" time, stories, snacks, and outdoor play. From morning circle time and show-and-tell to nature walks and water play, the days are filled with positive challenge and excitement!
The Li'l Place Day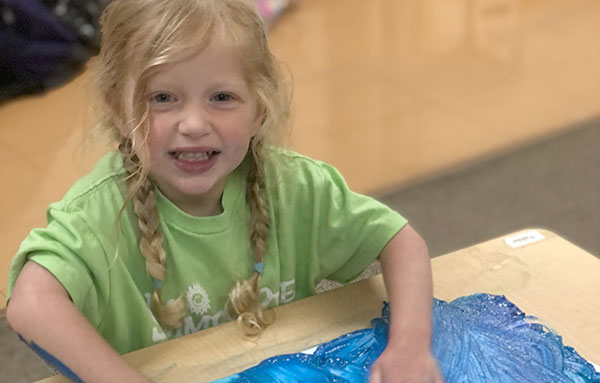 Social skills and interaction are emphasized through hands-on science and nature projects geared toward this youngest set of campers. Li'l Place is a program for preschoolers who will be 4 years old by the end of the calendar year. Campers are introduced to literature, arts and crafts, music, and play through theme-related activities. Each day, campers participate in both indoor and outdoor activities. From morning circle time and show-and-tell to active time on the playscape and bike rides, the days are filled with challenge and fun!
Li'l Place campers will have free play time as well as organized water games like Duck, Duck, Splash, along with all the refreshing fun of running, jumping, and playing Ring-Around-the-Rosie in the sprinkler – all the while developing their social skills and making new friends.
Please note:
Li'l Place campers must be toilet-trained prior to the start of camp.