Welcome to the University of Hartford
The University's Orientation program is your introduction to our campus community.
During Orientation, you will learn how to make the University of Hartford feel like your home away from home, how to take advantage of opportunities for a successful collegiate career, and make lasting friendships with fellow students. Whether for first-year, graduate, or part-time students, our faculty and staff cannot wait to meet you during your Orientation process. 
First-Year Students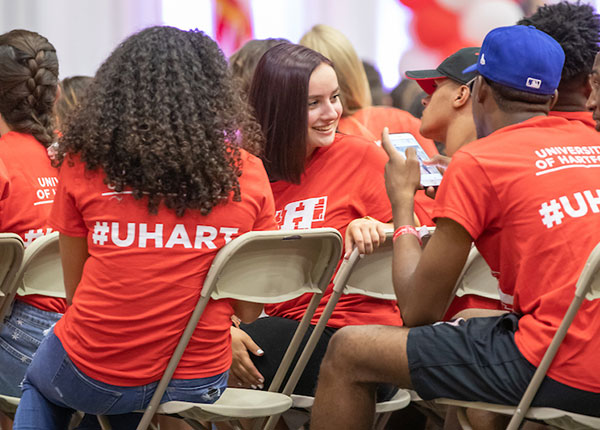 UHart's First-Year Orientation program runs throughout each summer, offering four sessions for students entering in the fall. Incoming students will have the opportunity to learn more about campus resources, how to prepare for their first year at UHart, make friends, and much more!
Transfer Students
Transfer Orientation is designed specifically for transfer students and takes places every fall and summer. You'll have a change to connect with other transfer students and learn about all the resources that UHart offers. 
International Students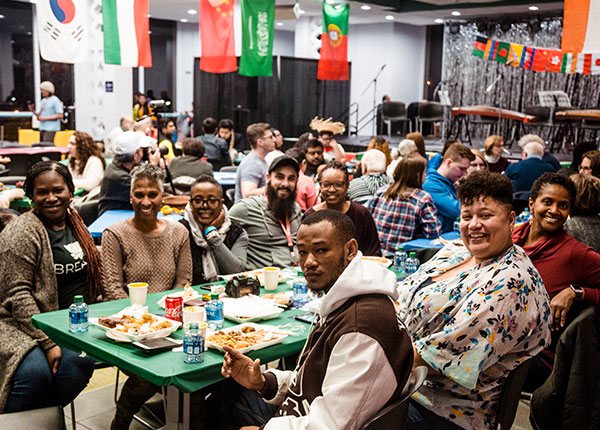 All new international students and scholars are required to attend the Orientation program. There are different sessions scheduled depending on whether you will be a first-year undergraduate, transfer undergraduate, or graduate student.
Graduate and Adult Part Time
Graduate
Our Orientation program for graduate students is an online resource to help you get better acquainted with the University of Hartford and the services available to you.
Once accepted into one of our graduate programs, new students should review our easy-to-follow checklist of tips and information to help you get started.
Adult Part Time
Online Orientation provides everything you need to know about the University of Hartford's academics, including admission information, course catalogs, and degree information. By becoming familiar with the University and its many programs, procedures, and policies, you are taking a very important step towards the successful realization of your academic goals.