Upcoming Orientation Sessions
Your Virtual Introduction to Campus
Although Orientation will be delivered a little differently due to the COVID-19 pandemic, we are still very excited for you to learn how to make the University of Hartford feel like your home away from home.
Learn how to take advantage of opportunities for a successful beginning of your college career
Begin friendships with fellow incoming students
Receive academic advising information
Hear from some of our faculty and staff and learn about the first-year experience at UHart. 
Summer Series
Over the summer, you will also have a chance to join a series of webinars and interactive sessions on a wide variety of topics, including student support services, billing and financial aid, academic advising, residential life, engagement opportunities, honors, dining, and more! These sessions are optional and you can choose those you are interested in.
We're so excited to virtually meet you this summer. In the meantime, if you have any questions, please don't hesitate to contact us so that we can help! css@hartford.edu. 
Fall 2020 Sessions
Please reserve your spot during one of our Orientation sessions by selecting your preferred date and logging into your admission portal to complete the registration form.   
June 5: 9–12 p.m.
June 5: 1–4:45 p.m.
June 6: 9–12:45 p.m.
June 6: 1–4:45 p.m.
June 12: 9–12:45 p.m.
June 12: 1–4:45 p.m.
June 13: 1–4:45 p.m.
Aug. 14 
Orientation Schedules
Virtual Orientation 2020 Schedule
Wether you sign up for the morning or afternoon Orientation session, the schedule remains the same. 
9–9:45 a.m. (morning session) or 1–1:45 p.m. (afternoon session)
Welcome Program 
10–10:45 a.m. (morning session) or 2–2:45 p.m. (afternoon session)
Your First-Year Experience 
11–11:30 a.m. (morning session) or 3–3:30 p.m. (afternoon session)
Icebreaker with Orientation Leaders
11:45–12:45 p.m. (morning session) or 3:45–4:45 p.m. (afternoon session)
Get to know your college
5:30–7 p.m. (both morning and afternoon sessions)
All students connect with each other through our social application
ZeeMee
We know that meeting other students and making new friends is a huge part of your college experience. That's why we have partnered with ZeeMee, a social application. Similar to Instagram you will be able to watch videos and posts from other students, introduce yourself, and create smaller communities to get all your questions answered. There is even a roommate matching feature. You will be invited to this platform through text prior to Orientation. 
Get Excited for Orientation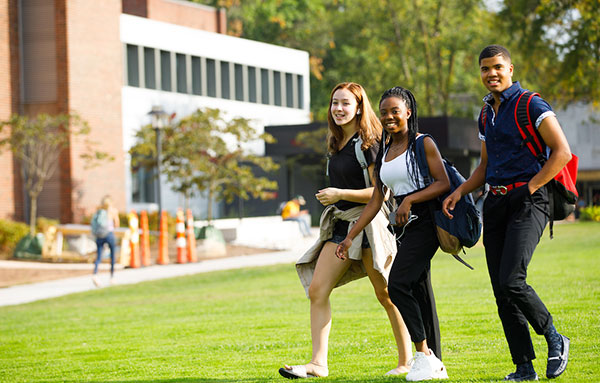 Not sure what to expect for Orientation? Learn how we plan to connect you with other students, explore residential life, identify clubs that will suit you, and be prepared for academics. 
A Network of Support
Over summer, there will be a lot for you to learn, so that you are ready when your first semester at UHart begins. We have gathered essential resources and support services to help you with this transition.