Upcoming Orientation Session
Your Introduction to Campus
We look forward to welcoming incoming students at our In-Person Orientation!
Orientation is a great time to learn more about campus and your future as a Hawk! 
We look forward to meeting you soon. In the meantime, if you have any questions, please don't hesitate to contact us at css@hartford.edu so that we can help. 
Summer 2023 Orientation—Save the Date!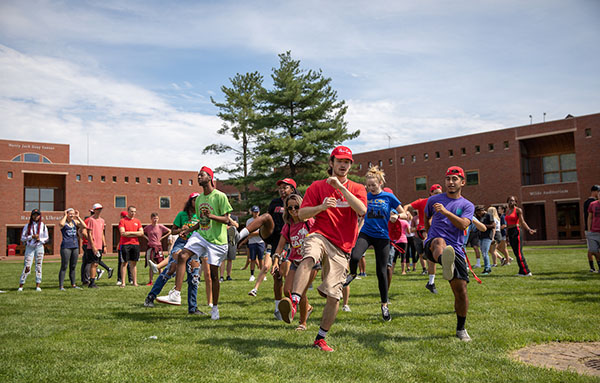 We look forward to welcoming our incoming Class of 2027, and transfer students starting with us in the fall for Orientation this summer! 
Jump into our campus community by participating in our two-day, in-person Orientation. At Orientation, you'll learn more about campus resources and tips and tricks for how to be academically successful in your first year. You will also get a feel for what residential life is like through our overnight experience. Students leave Orientation with new friendships and prepared to start their college journey! 

We have multiple Orientation sessions scheduled—please select the session that works best for you! For students who are unable to attend one of the required sessions in June, please select our alternative August date. 
June 2 - 3
June 4 - 5
June 9 - 10
June 11 - 12
August 25 - 26