Getting Ready For Orientation
During Orientation, you and your loved ones will experience firsthand what it is like to be a student at the University of Hartford.
You will receive your class schedule, sleep in our residence halls, try the food in University Commons dininghall, meet members of various departments and clubs, and make new friends. Parents will attend a special program tailored to them.
What to Expect
What should you bring? 
Your login information to our Self-Service Center. This was sent to your University email after you deposited.
Bedding: sleeping bag and/or twin XL sheets, a pillow, and toiletries since you will be staying overnight in our dorms.
Comfortable footwear
Food will be provided.
Introduction to Your Academic Program
To prepare you for the expectations of academics at UHart, we provide you with your class schedule during Orientation. We have already pre-registered you for classes based on a survey you filled out. If you haven't done this yet, please contact us at orientation@hartford.edu. 
You'll also get a chance to meet with your advisor and faculty members in your college to get answers to any questions you may have.
Exposure to Residential Life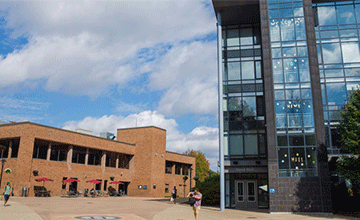 At UHart, we believe that living on campus is an important part of your educational experience,providing  you with rich opportunities to grow intellectually and socially. That's why you will spend a night in one of our residence halls as part of Orientation.
This gives you time to connect with other new students and our Red Cap Orientation leaders. Students attending Session 5 and Transfer Orientations in August will be moving into their fall housing assignments.
Red Caps
The student Orientation leaders, known as Red Caps, are committed to making your stay on campus enjoyable. They can help answer questions about your academic program, campus life, and just about anything else regarding the University. They will also be familiar friendly faces when you return to campus in the fall.
Friends for Life
A big part of the college experience is meeting new people and making friends for life.
That's why our Orientation program will allow you to connect with other new students through fun programming and team building exercises. One of the benefits of attending a university with seven schools and colleges is the diversity of people you meet.
Participate in Early Adventure
Join 100 other first-year students on Wednesday, Aug. 28, for a two-night camping trip at Camp Woodstock before we kick off the fall semester. This is a great opportunity for you to meet other new students through fun exercises, games, and activities such as a ropes course, archery, and canoeing. You will also have the chance to move into your dorm earlier!
Interested in Early Adventure?