We're so excited to welcome you to our community!
Whether you are living in one of our neighborhoods, commuting to campus, or attending online courses, you are now a University of Hartford Hawk! And we want to celebrate that!  
Starting college is a huge milestone—embrace the moment. We can't wait to guide you through the process. 
You have the opportunity in front of you to do big things and we look forward to watching you do it!
Important Deadlines to Keep in Mind
We know there is a lot of keep track of so we wanted to provide you with one area where you can find all of your important deadlines. If you deposit to UHart after any of these dates—not to worry! Please reach out to our Center for Student Success or Office of Residential Life for help.
Deadline—May 8: Application to live in a Residential Living Community (RLC) is due—This is a section on the Housing Application.
Priority Deadline—May 30: Complete Pre-registration Survey
Priority Deadline—May 30: Register for Orientation 
Deadline—June 15: Complete the Housing Application
Deadline—July 15: Submit Health & Immunization Records
Deadline—August 10: Sign-up for a Move-in Timeslot
Other Important Dates:
Issued by June 30: Roommate Assignments
July 5: Class Schedules Distributed
July 6: Tuition Bill Released
Moving to Campus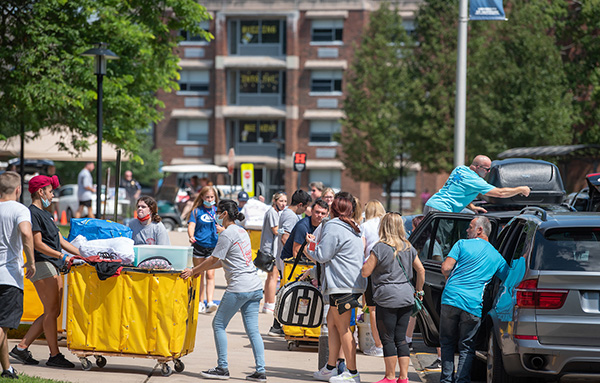 Living on campus is a great opportunity to immerse yourself into the campus community! View our housing website for more information on your housing options, the housing application, and move-in instructions.
Additional Resources