MAKE AN IMMEDIATE IMPACT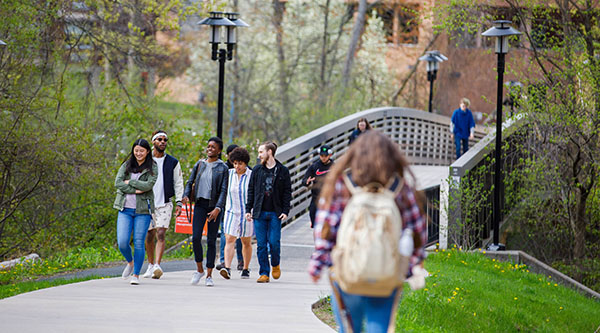 Unrestricted gifts to the UHart Impact Fund touch all aspects of the University experience, providing immediate and vital support wherever it's needed most, from student financial aid—the University's highest priority—to state-of-the-art teaching and technology tools used in classrooms and research. The Fund also provides valuable support for our distinguished faculty, and helps advance new and innovative programming throughout the University.
By making an annual gift to the UHart Impact Fund, you help our students thrive and better the entire campus community each year.
Save the Date: Thursday, March 11, 2021
UHart's Annual Day of Giving
One day. One goal: empower every student.
Join alumni, students, parents, and friends to make a difference for our students. Whatever UHart cause you wish to support—scholarships, your school or college; diversity, equity, and inclusion initiatives; career development; or student life—your gift matters. Stay tuned for more details.
Interested in getting involved? Contact us at impact@hartford.edu.