UHart Impact Fund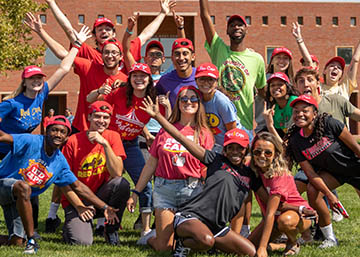 Your support can have an immediate impact on all aspects of the University experience through the UHart Impact Fund. By making an annual gift, you are joining a community that helps to shape and strengthen the University experience for every student.
Scholarship Support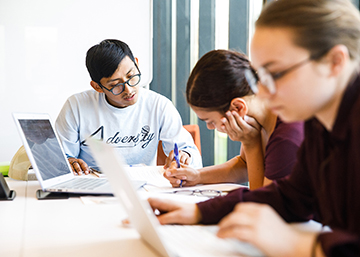 Your support to scholarships helps UHart students succeed by making their education—and the opportunities that come with it—accessible. With 98 percent of our students currently receiving aid, scholarships are an ongoing and top priority for the University.
Diversity, Equity, and Inclusion Fund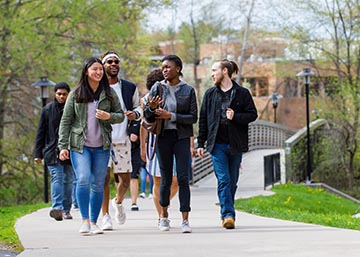 An integral part of the UHart experience is the commitment to fostering an inclusive, vibrant living and learning community that embraces students, faculty, and staff of all backgrounds and enables them to thrive. Gifts to this fund will support initiatives, programming, and opportunities to enhance meaningful engagement for the entire campus community.
Schools and Colleges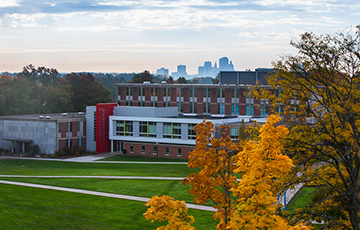 Your gift to a specific school or college within the University of Hartford can benefit students entering a particular field, the faculty who mentor them, and the programs unique to a discipline.
Athletics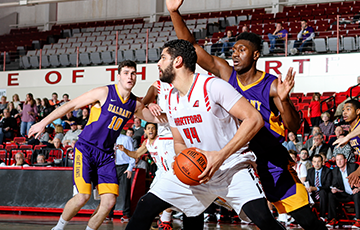 Athletics Hawk Nation Club to support the University of Hartford's Athletics program. Your membership directly supports student-athletes in their uncompromising pursuit of athletic and academic excellence.
Women's Advancement Initiative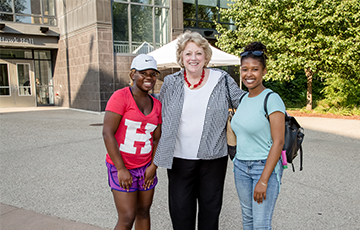 Supporting this initiative sets up UHart women for success through education and leadership programs, research and scholarship opportunities, and career connections and experiences. Open minds and open doors for women through the Women's Advancement Initiative.