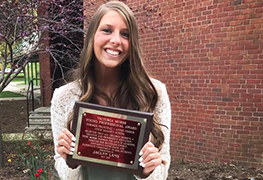 The majority of our students are able to attend the University of Hartford thanks to the generosity of donors. Scholarship support keeps life-changing opportunities accessible and enables students to explore their interests and define their passions.
Annual gifts towards general scholarship aid make an immediate impact by providing vital support in the current year for one of the University's highest priorities.
To make a lasting impact, you may want to consider establishing an endowed fund that generates income and provides scholarship aid year after year for perpetuity. To learn more about establishing a fund, please contact one of our Leadership Giving and Development Officers to start the conversation.