A Tradition of Paying It Forward
"The University of Hartford meant a chance for me to finally get that degree that I wanted since finishing high school. For Otmar, he would never have risen from punch card sorter to VP in data processing."
Irmgard Klee '82,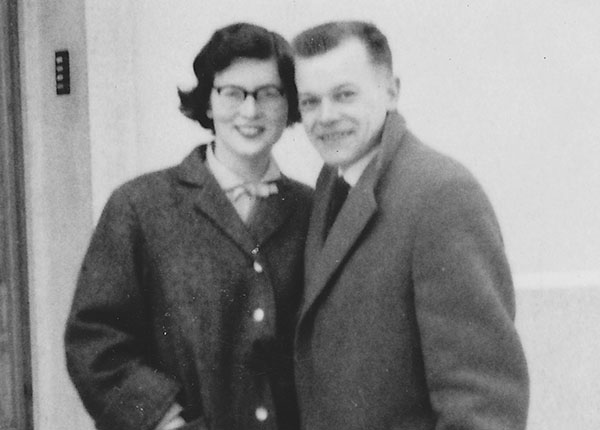 Every year for nearly 46 years, Irmgard Klee '82 and Otmar Klee '67 have been making gifts to the University of Hartford. For them, giving has been a way to pay it forward for the opportunities and goodwill they have received throughout their lives.
"We had so much help all through the years," Irmgard said. "The University of Hartford meant a chance for me to finally get that degree that I wanted since finishing high school. For Otmar, without the degree, he would never have risen from punch card sorter to VP in data processing. It opened up all kinds of horizons for him."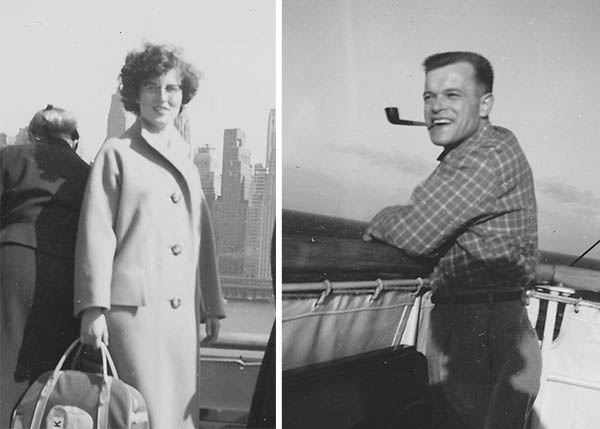 The Klees' story begins in 1954 when they met while working as interpreters at Landstuhl Air Force Base in Germany. Having grown up during the war, they sacrificed their dreams of an education—Otmar only completing the 10th grade and Irgmard having to set aside her plans for college. With the sponsorship and help of a colonel from Old Saybrook, Conn., Irmgard and Otmar planned their emigration to the U.S., determined to find a better future. In 1956, Irmgard and Otmar were married and with the "advantage of youth, energy, and a propensity to ignore risks," embarked on a 10-day journey across the Atlantic, settling in Hartford that fall.
Their early days in Hartford were humble, living in a small one-room rental in the West End. Otmar began his long career at Aetna, sorting punch cards for a salary of $2,600 a year. In January 1957, he enrolled in evening classes at what was then Hillyer College to pursue a degree in electrical engineering—a pursuit which would take him just over 10 years.
Irmgard put her education on hold to raise two children while beginning her career at Travelers. It wouldn't be until 1979, after both children completed college, that Irmgard would finally be able to pursue her degree. Though she was a strong managerial candidate, she knew she would never be eligible for promotion without a degree and began taking evening classes at the University, just as Otmar had done years earlier. Two years later at the age of 50—with straight As throughout—Irmgard fulfilled her lifelong dream of earning a bachelor's. Subsequently, she received that promotion and became a manager in the Group Department at Travelers.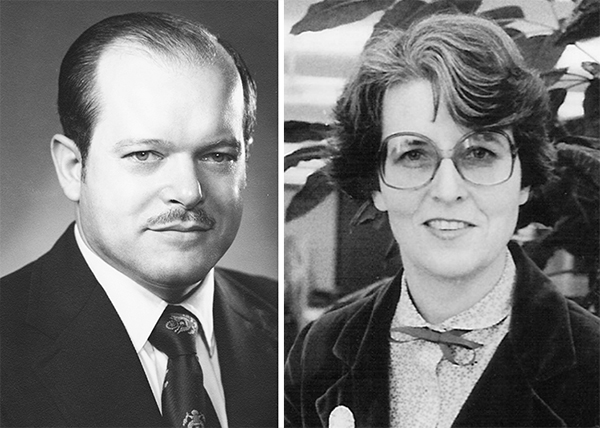 Meanwhile, Otmar had worked his way up the ranks at Aetna and became a well-respected and prominent figure in the field of data processing with speaking engagements around the world. After receiving his bachelor's, he was appointed assistant secretary, then director, followed by assistant vice president of Life Division Systems, and in 1981, vice president, Personal Financial Security Division.
"We always felt that we had been hard working and prudent with our decisions and finances, but that our success was due to the fact that we had been enormously fortunate in all the guidance and opportunities that came our way in the U.S. The University of Hartford certainly was a big part of that, so it was natural to include it in our modest annual giving program."
Though she feels their annual gifts are mere tokens, their years of consistent giving has had quite the impact on the University. Rosen Society members like the Klees play a major role in advancing the University's mission, supporting the dreams and opportunities of students today.
"Education was one of the main reasons we wanted to come to the U.S. in the first place. We were pretty sure there would be possibilities here. We had a lot of luck all the way along, and a lot of help. That's always been something that we marveled—that was possible—and we've always felt this is the only country where we could have done this."
Update: Otmar Klee passed away on April 18, 2018 at the age of 88, due to complications from Parkinson's Disease. The University community is deeply saddened by his loss. Read his obituary in the Hartford Courant.