UHart Launches Half Tuition Scholarship for its New Graduates to Earn Master's Degrees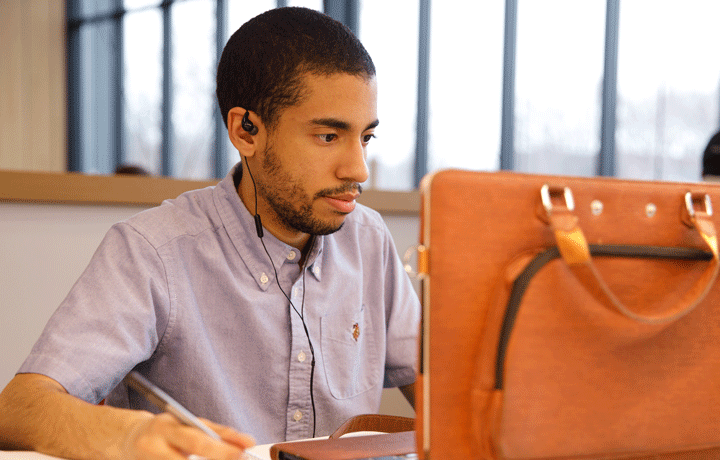 The University of Hartford is launching a new scholarship program to help its graduates navigate the significant challenges caused by the COVID-19 pandemic. The 2020 Forward Scholarship will provide up to half tuition to all qualifying members of the UHart Class of 2020 who wish to pursue certain graduate degree programs at the University.
"This year's graduating class is entering an uncertain job market, with fewer opportunities than they expected even a short time ago," says University of Hartford President Gregory Woodward. "We are happy to support those who may want to postpone their job search, earn a graduate degree, and invest in themselves and their future."
The 2020 Graduate Scholarship is available for the following master's programs at the University of Hartford:
Barney School of Business: business administration, business analytics, accounting and taxation, and management, as well as dual degrees and accounting or taxation certificates
College of Arts and Sciences: communication, organizational psychology (on campus), and neuroscience
College of Education, Nursing and Health Professions: early childhood and elementary education
College of Engineering, Technology, and Architecture: civil, electrical and computer, environmental, and mechanical engineering, and professional certificates
The members of the Class of 2020 accomplished so much during their time here. This scholarship acknowledges these many successes. We are hopeful many of our seniors will stay with us and continue their education.
Gregory Woodward, University of Hartford President
All students must apply and be accepted for admission. Students entering one of the above graduate programs through spring 2021 are eligible for the scholarship, beginning with the second summer session this year. Scholarships will automatically renew until students complete their program of study, as long as they maintain satisfactory academic standing.