UHart Celebrates First Undergrad Nursing Class
Congratulations, BSN Students!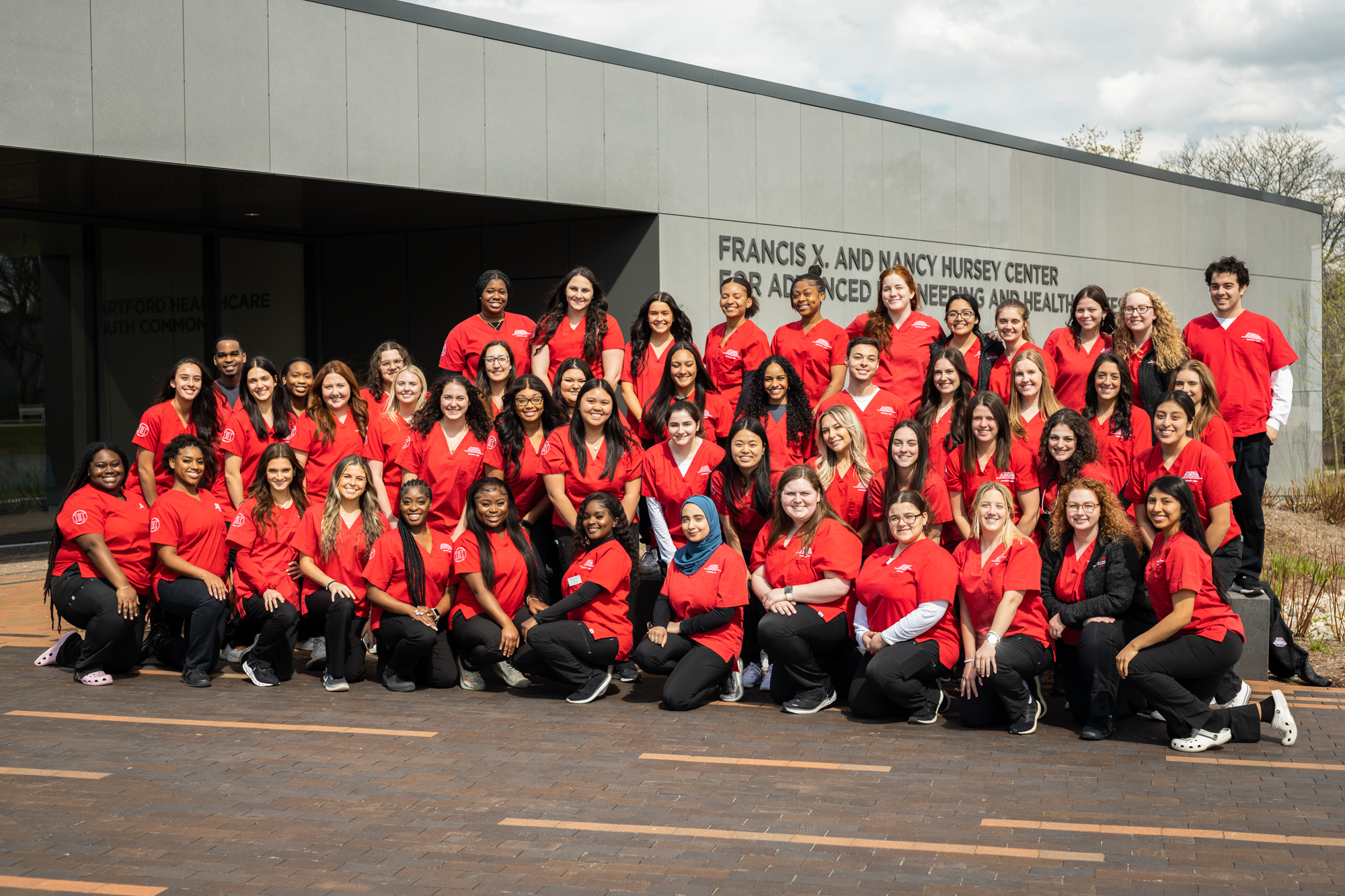 When Class of 2023 students chose nursing at the University of Hartford four years ago, the undergraduate major was brand new. In fact, that's exactly why some of them jumped at the chance to be a part of the program.
"It was exciting because the faculty and staff really cared about what the students had to say, and we could be a voice for others. We're shaping the program for future students," says Gema Granados '23.
Now, Granados and her classmates will make history at UHart as the first group to graduate from the Bachelor of Science in nursing (BSN) program. On May 13, they'll take part in the College of Education, Nursing and Health Professions' first-ever pinning ceremony for BSN students, which officially welcomes them into the profession. The next day, they will walk across the stage at Commencement.  
This is also a group that saw a pandemic challenge their future profession in ways no one could have predicted. And they forged ahead, more determined than ever.
"We are so proud to be graduating 50 new nurses into a workforce where there is desperate need for their talent. Being educated through the pandemic made it abundantly clear what it means to follow the call to nursing. These graduates have followed that call. Congratulations to the Class of 2023!"
Joyce Thielen, program director of the BSN program and chair of UHart's nursing department
Nursing at UHart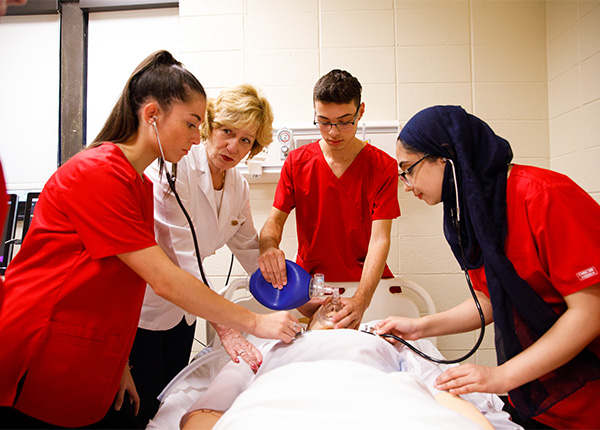 While the BSN program at UHart began in 2019, the University has long offered a Master of Science in Nursing (MSN), and in 2022, launched a Doctor of Nursing Practice (DNP) program.
The first class of BSN students will soon be taking licensing exams and beginning the careers they've dreamed of for years. While they will be brand-new nurses, they will arrive with plenty of experience. Clinical rotations began in students' sophomore year as COVID-19 vaccinations were rolling out, and protocols and masks were still the norm. Many have also had jobs in the field as care technicians or certified nursing assistants. 
"We went through nursing school during COVID-19, and we continued to choose nursing," says Ryan Hegney '23, who will head home to New York to begin his career this summer. "My clinical experience was really great because I've had amazing support from my professors and my patients. When patients are telling you that you're really helping them, it creates that fire and drive to keep going toward your goal."
UHart's new Hursey Center also made students' years at UHart unforgettable. The building opened halfway into their college careers with life-like manikins (who might have heart problems or mysterious pains and symptoms, depending on the scenario for that day's coursework) on realistic hospital floors.
"Hursey is amazing. I'm an ENHP ambassador and give tours, and I tell visitors that this is the coolest building. I always rave about the 'hospital' rooms," says Granados, who will begin a job in the medical/surgical/telemetry floor at Midstate Medical Center in Meriden this summer.
Both Hegney and Granados wanted to pursue nursing to help others, especially when someone is at their most vulnerable. And while science and biology expertise creates the foundation for future jobs as nurses, they've realized the seemingly simple gestures and interactions with patients are meaningful, too.
"I've always wanted to do something that created change," Hegney says. "It's hard to change the whole world. But I can change the world for every patient that I have, and that's something that's so special to me."