The Career Studio is the place to prepare and search for jobs and internships that are the perfect fit for you. Explore our calendar of events to find ways to build up your resume and personal brand.
Find Your Career Path
Understanding yourself is the first step to identifying an appropriate career. It is important to explore a professional path that aligns with your interests, skills, values and personality. UHart's Office of Career and Professional Development can help you explore your interests and relate them to potential professions and career paths. Our Career Peer Mentors are ready to help you with:
Resumes
Cover Letters
General Questions
Career Affinity Resources
E-mail career@hartford.edu to connect today!
Resume/Cover Letter Review
Looking to spruce up your professional documents? You can submit your resume and/or cover letter to our team for review! Simply email career@hartford.edu or schedule an appointment through Compass, and we will provide you with feedback that will make your documents appear personalized, polished, and professional.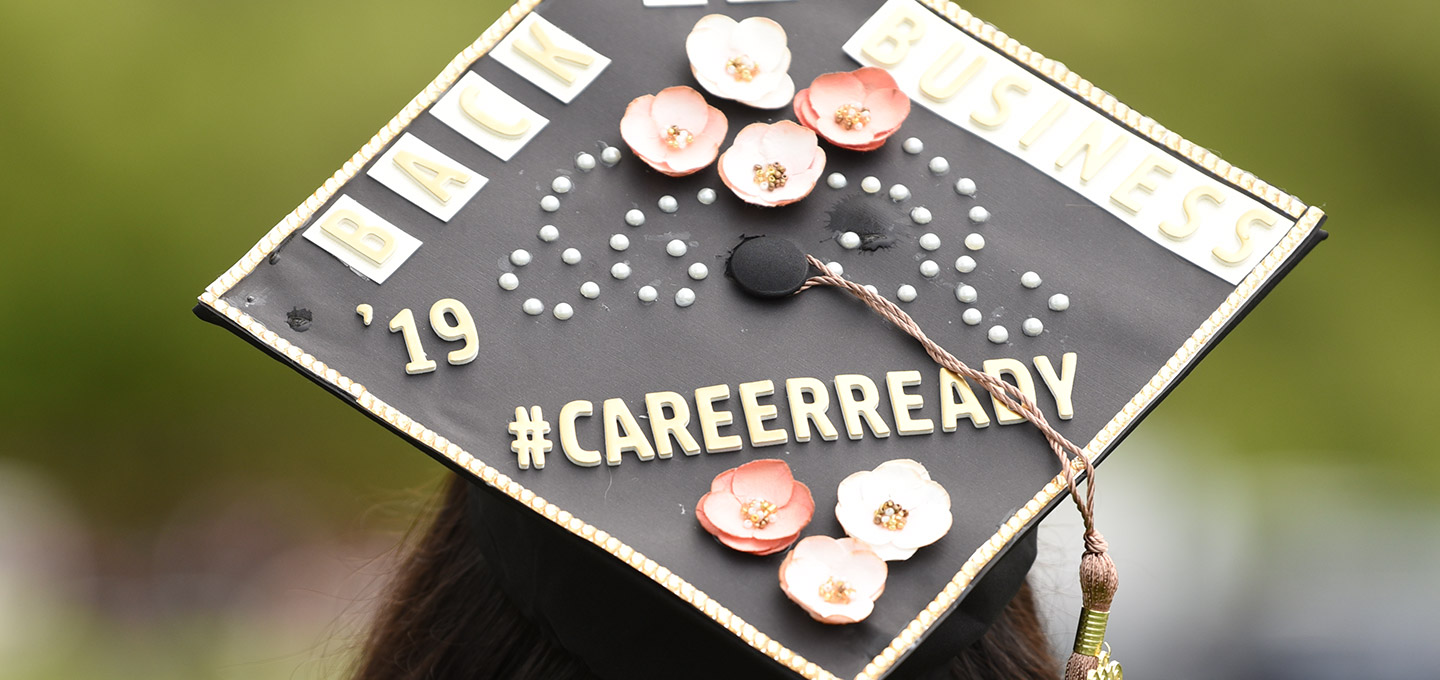 Our Hawks Get Hired.
At the University of Hartford, we instill the knowledge, experience, and confidence that prepares our graduates for greatness. Hands-on learning bridges the gap from the classroom to the real world, setting you up for long-term career success.
Career Affinity Resources
The following are LGBTQ+ resources that may be of help:
Here are a few resources that may be helpful:
Kyle Conti'20 M'22
Cinema, and Digital Media and Journalism '20, MA in Communication '22
Kyle Conti has accepted a position with NFL Films to work on HBO's
Hard Knocks
, a reality sports documentary series that focuses on a new NFL team each year. Kyle is a recent graduate of the UHart School of Communication's
MA in Communication
program, and also earned a double major in
Cinema
, and
Digital Media and Journalism
after starting his academic journey in UHart's Hillyer College.
My professors made me feel comfortable taking risks since I'm in a unique field of editing and production. Also, the small class sizes made me feel like I had a connection with every professor. The projects and papers were meaningful, and I feel well prepared to enter the workforce.
Additional Resources
Students interested in working during the academic year may have the option to apply for Federal Work-Study:
Federal Work-Study:
Jobs are available to students who are qualified based on the results of the Free Application for Federal Student Aid (FAFSA). The program is financed with federal money and is administered by the University's Office of Student Financial Assistance.

Eligibility for financial aid is determined by the University of Hartford's Office of Student Financial Assistance. If you qualify for Federal Work-Study, it will be listed in your financial aid award, which can be viewed in your self-service account. Your total FWS amount is specified here as well. You may not earn more through this program than your award specifies. You are paid an hourly rate and receive a paycheck every two weeks. Schedules and work responsibilities are discussed with the immediate supervisor. All FSW students may work a maximum of 20 hours per week during the academic year.

All work-study jobs will be posted on Handshake, our career portal, by the end of August. Check your financial aid packet to see if you qualify for Federal Work Study.  If you have an amount listed for Federal Work Study, search for "Federal Work Study" job postings on Handshake.
ON-CAMPUS EMPLOYMENT
International students in F-1 and J-1 immigration status are authorized to work on campus (excluding work-study positions) for a maximum of 20 hours per week during fall and spring semesters (and up to 40 hours per week during summer, spring, and winter break). Students in other immigration categories, may be eligible to work if they have US employment authorization.
Once you obtain employment on-campus, you will need a Social Security Number if you don't already have one. You will need to work with the International Center to prepare the necessary paperwork to submit to the Social Security Office. Additionally, J-1 students will need to request permission from the International Center prior to starting any employment. 
OFF-CAMPUS EMPLOYMENT
Before accepting an off-campus internship, job, or any payment for services, you will need to be certain your F-1 or J-1 immigration status allows you to begin.  Working off-campus work without prior authorization is illegal.  You must work with the International Center to ensure you maintain your legal status.   
Keep in off-campus work permission is rather limited for F-1/J-1 students and certain employment authorizations can often take months to be approved.  
The most common types of student work permission are for practical training related to your major/degree:
F-1 Curricular Practical Training (CPT): authorization for an internship or placement that is a necessary part of your academic program
F-1 Optional Practical Training (OPT): to gain practical experience in your major field of study, not required by your academic program
F-1 STEM Extension of OPT: an extension of Optional Practical Training, available only if your major field is on a designated list of specialized majors in science, technology, engineering, and mathematics (STEM) and if you are training a qualified employer
J-1 Academic Training (AT): to gain practical experience in your major field of study
If you are interested in off-campus employment, please contact the International Center to discuss your eligibility.  Employment related questions can be sent to opt@hartford.edu.
Can't make it in to see us? Explore these additional career resources:
Negotiation and Salary
When an employer makes you an offer, it may be appropriate to negotiate your salary. Negotiating salaries is challenging, and can be risky. As with answering the desired salary question, it is important to be knowledgeable about the market and your field before you begin negotiating. To get started, here are some helpful resources:
Personal Statements
Handshake Resource Links
UHart Partners
Helpful Tips and Tricks