Communication Student Finds Commuting Doesn't Hold Her Back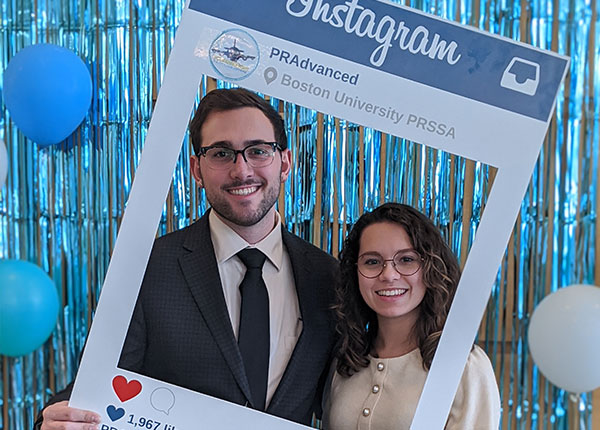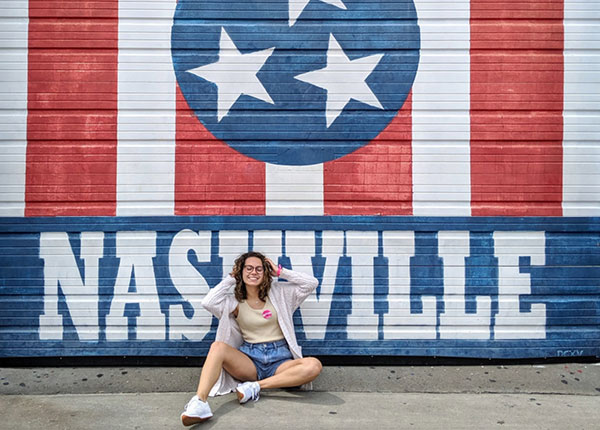 When Eve Betterini '20 chose to start commuting to the University of Hartford after completing her first year, she was unsure of how she would continue interacting with the campus community. Eve found commuting did not limit her undergraduate experience. In fact, it motivated her to stay active within the campus community and pursue more clubs and organizations than she had before.
Eve says that commuting encouraged her to get more involved because when she lived on campus, she would head back to her dorm after classes. "As a commuter, you tend to have a few hours between classes and I needed to find something to pass the time." She decided to change her major from health sciences to communication with an emphasis in public relations and advertising in her sophomore year, after taking and flourishing in a communication course. She converted health sciences to a minor because she continued to enjoy those classes. 
"I always loved writing and interacting with others since I was a child," says Eve. "I started writing short stories and narrative pieces in elementary school, and today I have a blog that showcases the poetry I compose on the side. While the medical field has always been fascinating, it wasn't until I took that general education course that I recognized how much passion I had for communications. This was mainly because the medical field has a lot of scientific-styled writing, and I found more fulfillment in storytelling."
As a student, Eve held several positions that have offered her concrete insight and experience. Currently, she is an intern for UHart's College of Arts and Sciences working with the Office of Marketing and Communication, where she interviews students and writes success stories for the University's website.
In addition, Eve works part time overseeing all of the advertising and outreach for a home-care agency. "This position exposed me to real-world marketing experience because my employers trust me to create content and run with my ideas, regardless of the fact that I'm still a student," she says. "It has also strengthened my creative skills because I get to see what ideas were successful. The rewarding part is watching one of my smaller ideas transform into a major campaign." Eve went on to say how the position has allowed her to utilize both her medical and communication knowledge, because the agency's clients are elderly individuals who are diagnosed with cognitive diseases.
When Eve isn't working, she's on campus attending meetings and events hosted by University clubs and organizations. Currently, she is director of Delight Ministries, secretary of UHart's Public Relations Student Society of America (PRSSA) chapter, and a member of the community service fraternity Alpha Phi Omega. Previously, she's volunteered with the Alternative Spring Break program.
Additionally, Eve has been able to participate in University activities that have taken her across the country. She has traveled to Houston, Texas, with the Alternative Spring Break program; Nashville, Tennessee, with Delight Ministries; and San Diego, California, and Boston, Massachusetts, with PRSSA.
"I've traveled more than I ever have due to my club involvement at UHart," she says. "I am so fortunate to have had the opportunity to travel around the country on fully-funded trips just because I'm an active member in an organization. Being able to go on these trips has also prepared me for post-grad, because I've been able to network with students and communications professionals from across the globe."
As she completes her last semester, Eve says she feels confident and well equipped to enter the workforce after graduation.