Hands-On Research Experience Helps Psychology Honors Student Launch Her Career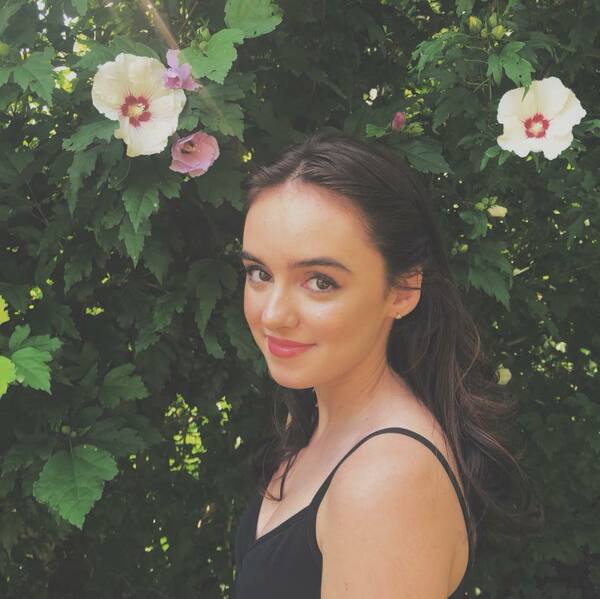 This summer, Caitlin Cabral '20 was hired as a project research assistant for Optum, a pharmacy benefit management company that is part of UnitedHealth Group. Cabral, who earned a degree in psychology with a minor in gender studies (now gender and sexuality studies) from UHart's College of Arts and Sciences, joined Optum's Patient Insights Division to support scientists who are working on patient-reported outcomes. "I'm responsible for completing form reviews, organizing meetings, conducting literature searches, and creating presentation materials," she says. Although the company is located in Johnston, Rhode Island, Cabral is working remotely for the time being due to COVID-19.

As part of a research assistantship with Psychology Professor Leonard Milling, Cabral investigated personality variables and their relationship with other factors. On a more day-to-day scale, she helped with directing research participants, distributing and collecting materials, scoring data, and onboarding new research team members. "In all honesty, the Psychology Department as a whole impacted me greatly," she says. "Even when I was most overwhelmed by my workload—or just life in general—I still felt immensely supported by a team of individuals who wanted me to succeed. My professors weren't just people I saw in class a few times a week, but mentors who I felt community and connection with."

Cabral was also part of the University's Honors Program and was one of 11 UHart Honors Program seniors who were chosen to present at the NHRC's conference in Albany in April. Her thesis, Undergraduate Perceptions of Marijuana Use, was selected for publication on the Northeast Regional Honors Council (NHRC) website. Cabral says the completion of her honors thesis gave her the ability to transform an idea into a tangible result, juggle several important responsibilities at once, and follow through on a long-term project.

Although her future plans include applying to graduate school, Cabral says she is now taking the opportunity to learn more about herself and her interests, while also gaining great professional experience in a field she never imagined she would get to be a part of. And even though she is sad about the way COVID-19 affected her senior year at UHart, "The time I did get to spend on campus makes up for the unconventional last semester. The lifelong friends I've made, connections I've established with amazing mentors, and skills I've fostered will certainly accompany me on my next adventures."
My college experience allowed me to acclimate to a varied, heavy workload. In one semester, I was working on my capstone project, an internship, my work-study position, my research assistantship, and honors courses. At first, I felt completely swamped, but as time went on, I was able to realize what tools and strategies best helped me tackle everything.
Caitlin Cabral '20, Psychology, Gender Studies minor