Craig Kazemekas '19, MSAT'20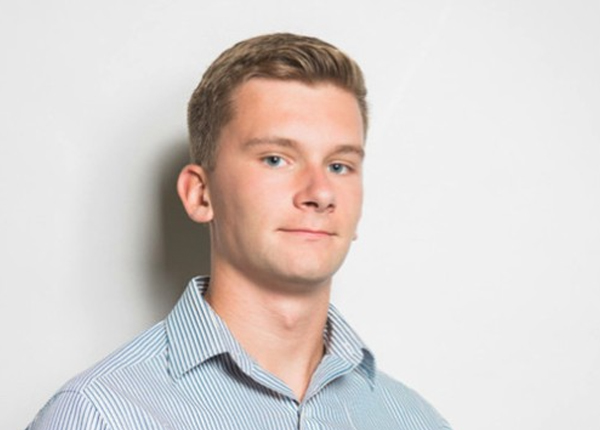 Enrolled Program: Master of Science in Accounting and Taxation (MSAT)
Current Role: Tax Consultant, Deloitte
Craig Kazemekas '19, MSAT'20 is a proud alumnus of Barney School of Business. Currently, he is working with Deloitte as a tax consultant. He completed his bachelor's degree in accounting and finance–economics in 2019. With an additional nine months of online study, Kazemekas got his master's degree in accounting and taxation (MSAT) from the Barney School of Business in 2020.  His connection with the Barney School goes a long way as his mother, too, is an alumna of the University of Hartford.
Recently, Kazemekas cleared the CPA exam with flying colors. Excited, he does not hesitate to share the credit with his professors at UHart for their unique course structure. He believes that this program has allowed him to qualify for a higher pay bracket compared to other non-MSAT professionals. He adds, "Going through the course, I was able to understand complex tax matters at a high level even without loads of experience. When you do not yet have a CPA, the MSAT helps set you apart from the candidates who decided to finish their 150 credit requirements with classes unrelated to the profession." As per Kazemekas, the high-quality syllabi and compelling coursework helped him clear the CPA exam.
In spite of busy working hours, Kazemekas was able to complete the MSAT program in just nine months, for which he credits his professors for their unwavering support. He says, "The professors provide valuable insights into the current trends and issues in the field. The program also teaches you how to research tax issues and find a well-formatted solution to complex problems. You also get to learn how the tax considerations play into M&A, structuring, and investing for corporations." The program being online also was helpful as, he says, "it was easy to study whenever the free time presented itself."
Explaining why he chose this particular program, Kazemekas says, "I chose to come back and do my MSAT at the University of Hartford because the program was affordable and I had such a good experience with my professors in my undergrad courses, who motivated me to do better. I recommend that anyone who is pursuing a career in public accounting or tax should enroll in the program." In the long term, Kazemekas wants to leverage his experience and degree compounded with his hard work towards becoming a CFO of a Fortune 500 company.
I chose UHart because the accounting program is one of the best in the state. Also, the location is great, since Connecticut is home to so many corporate offices and insurance companies.
Craig Kazemekas '19, MSAT'20, Tax Consultant at Deloitte
About Barney School and the MSAT program:
The Barney School of Business is recognized nationally and internationally for its ever-evolving curriculum, tangible learning opportunities, and innovative Career Ready program. The School has been ranked as one of the top business schools in the country by both Bloomberg Businessweek and The Princeton Review, and our accreditation by AACSB places the Barney School among the top five percent of business schools in the world. Learn more.
The Barney School's Master of Science in Accounting and Taxation program provides you with the high-quality coursework necessary to meet the 150-hour CPA licensing requirement. Our program is uniquely designed for two tracks in Financial and Assurance Services, and Taxation. The MSAT program provides a platform for students who are starting their career and those who are looking for advancing their careers and opportunities that can accelerate their career growth. Learn more.