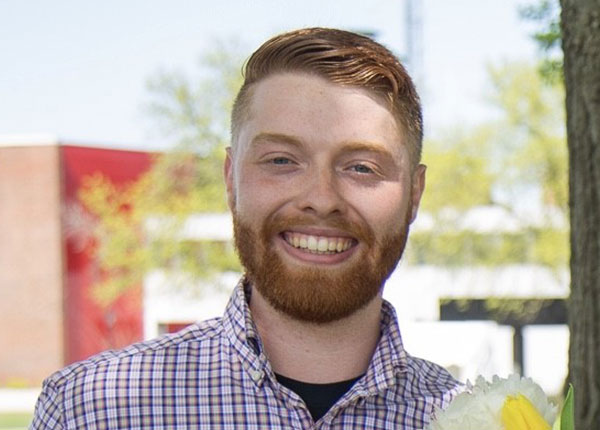 Next stop: Manchester Memorial Hospital as an X-ray technologist
UHart's superb Radiologic Technology program allowed graduating senior Nick Foucault to rotate to various clinical settings. These ranged from outpatient facilities to busy hospitals. It was the wide range of clinical facilities associated with UHart that Nick utilized when looking for a permanent position.  
When he reached the spring semester of his junior year in the College of Education, Nursing and Health Professions (ENHP), his hard work in the classroom and clinical settings paid off. He landed an X-ray job at Manchester Memorial Hospital. He is working as a Radiologic Technologist while pursuing his MRI certification during his senior year at UHart.
Nick says that "UHart provided me with the tools to exceed both academically and professionally in the medical field." He worked closely with the professors in the Radiologic Technology Program and felt that "every professor cared about the success of their students."
In response to his overall experience at UHart, Foucault says, "I am forever grateful for the relationships I have built at the University of Hartford. I met some of the most intelligent professors and students at UHart. My experience at UHart was nothing short of exceptional."
Learn more about UHart's Radiologic Technology program.