Beyond the Classroom Experience Prepares Communication Student For Her Future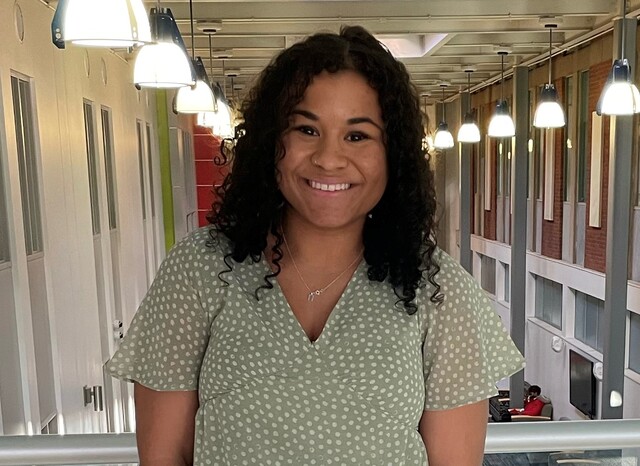 Upon graduation, Skye Trotter '21 has a digital marketing associate position waiting for her in Annapolis, Maryland, where she will be handling marketing and search engine optimization (SEO) work for corporate law firm Frost Law. A communication major with an emphasis in public relations and advertising, Skye also has a minor in politics and government. 

"I've taken several courses that will benefit me in my career," she says and specifically mentions Audience Analysis with Associate Professor Randy Jacobs and Public Relations Campaigns with Associate Professor Adam Chiara. "I've had a great undergraduate experience at the School of Communication. All my professors and my advisor, Dr. Susan Grantham, have greatly influenced and guided me to be where I am now."
Skye has completed three internships. Her first was doing social media for a Connecticut State Representative, and her second was an internship for a member of Congress in her home state of Maryland. "There I aided constituents in getting status updates and advancements in their unemployment during the peak of COVID-19, as well as helped match them with a caseworker for assistance with other government programs such as Medicare."

Her most recent internship was with Hartford-based public relations firm McDowell Communications Group where she did research and organized media clips for various clients, and pitched news stories to media outlets. "All my internship experience allowed me to really hone-in on what career path I want to take and showed me the importance of being a self-starter."

Outside of coursework and internships, Skye found the time to participate in Alpha Phi Omega, the community service fraternity at UHart, where she was able to volunteer to better assist both the campus community and the greater Hartford area.

When asked what advice she'd give an incoming communication student, Skye says to reach out and get to know your professors. "They are there to help you and want to see you succeed."