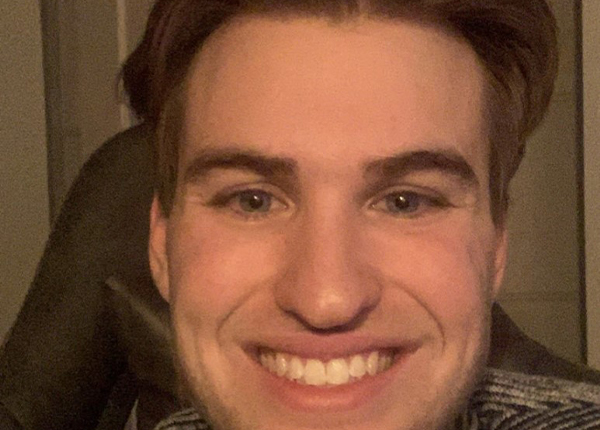 Ethan Cashman '24 is only a sophomore and has already begun exploring project experiences in Connecticut. He balances his marketing major and commuter status while being on track to graduate in 2024. 
The CVS Health Learning Project
Cashman worked with a team of students under the CVS Health learning project centered on LGBTQ+ health equity this spring. He describes all that he did as a true learning experience since it was his first time working directly with a company. "When I entered the Barney school, I was not confident in my presentation skills and would often be nervous before I presented. Anyone can tell you to have more confidence, but it is up to the individual to practice enough to build this confidence." His takeaway is that confidence is essential in projects like these, as well as on the path to success.
By working in groups, Cashman learned how critical communications skills are through this project. He was able to see that, compared to texting, formal communication produces higher quality work and fleshed-out solutions. Also, he now understands how creative solutions must be to solve complex issues surrounding health equity. He explains, "This project has taught me that extensive research, even before you start generating ideas, is imperative to success in the professional world." During this project, Cashman learned about his strengths and found satisfaction in taking the lead while working with a group of individuals he could trust.
Cashman and his teammate Lizzy Ladegard won the case competition, which is a part of the learning project, with their "CVS Ready" solution of the "subscription monthly box" customized to LGBTQ+ needs/interests. 
Cashman describes how his time at Barney has already sculpted him professionally and personally. "The emphasis on building relationships, communication skills, and teamwork skills has really made me a much more well-rounded individual." He continues, "After a few semesters at Barney, I have grown significantly to where I can present to a panel of judges from a corporation without failing." Barney's professors have enabled Cashman to get the most out of his courses and they push him to excel both inside and outside the classroom.
Post-Graduation
Before graduating, Cashman wishes to join either an academic or recreational club, as being a commuter student tends to hold him back from this. Post-graduation, Cashman will be working in management in either a healthcare or insurance company.
One thing that he wants students to understand is the importance of clubs and hobbies. GPAs are vital to maintain, but he stresses the importance of mental health even more. Staying involved in activities you enjoy helps you to de-stress and maintain a positive aspect on life, which will ultimately allow you to perform better in class.
The Barney School has helped me by challenging me academically as well as personally. My communication skills were lacking upon leaving high school, but after a few semesters at Barney, I have grown significantly to where I can present to a panel of judges from a corporation without failing.
Ethan Cashman '24, Barney School of Business