Keilich, Eppes, and Milanovic Present Paper at the 2018 COMSOL Conference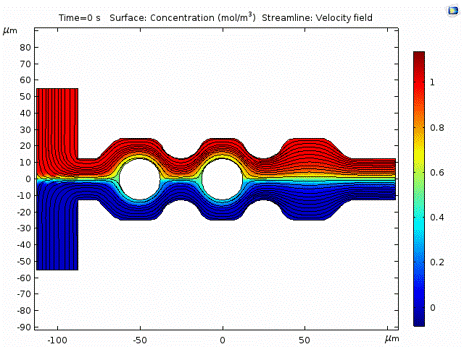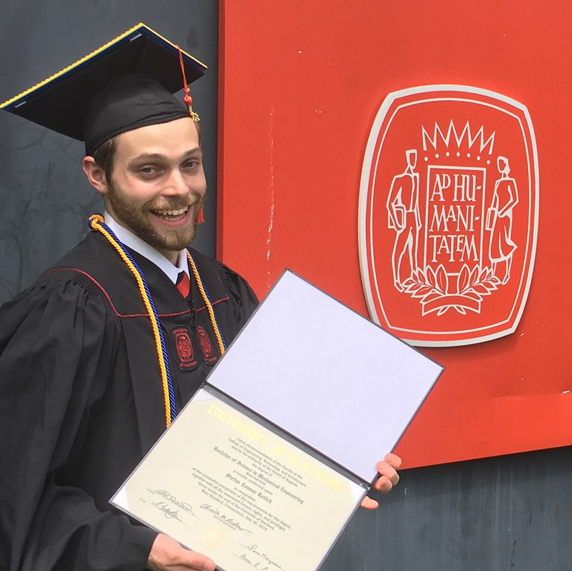 Stefan Keilich, graduate student in mechanical engineering, Tom Eppes, professor of electrical and computer engineering, and Ivana Milanovic, professor of mechanical engineering in the College of Engineering, Technology, and Architecture (CETA), presented a paper at the October 2018 COMSOL Conference in Newton, MA. The conference brings together developers and researchers to present their findings in the area of multiphysics modeling.

The paper, 'Design of an Electro-Osmotic Microfluidic Mixer' discusses the results of an inquiry-based learning project funded by a CETA faculty/student engagement grant. The technical focus of the work involved a class of microfluidic mixers that use a voltage field to accelerate the diffusion process between two liquid species in an electrolytic solution. Over the past two decades, these types of 'lab on a chip' devices have attracted much attention and are currently used in the food, chemical, and biomedical fields to analyze a range of fluid and chemical properties. Their small scale requires small fluid samples and only seconds to obtain accurate readings of such parameters as glucose level, pathogen presence, and DNA sequences. The COMSOL® microfluidics module was used to investigate two geometric approaches using both stationary and time-dependent studies. A design of experiment (DoE) was conducted to evaluate values of key variables. The vortical structures within the velocity flow field were investigated as well as the relative molar species concentrations at the outlet.