Over $500,000 Raised for Barney School Scholarships as Travelers Vice Chairman Jay Benet Is Honored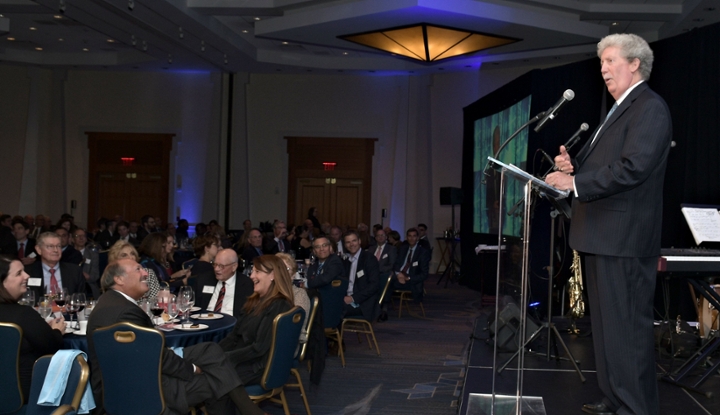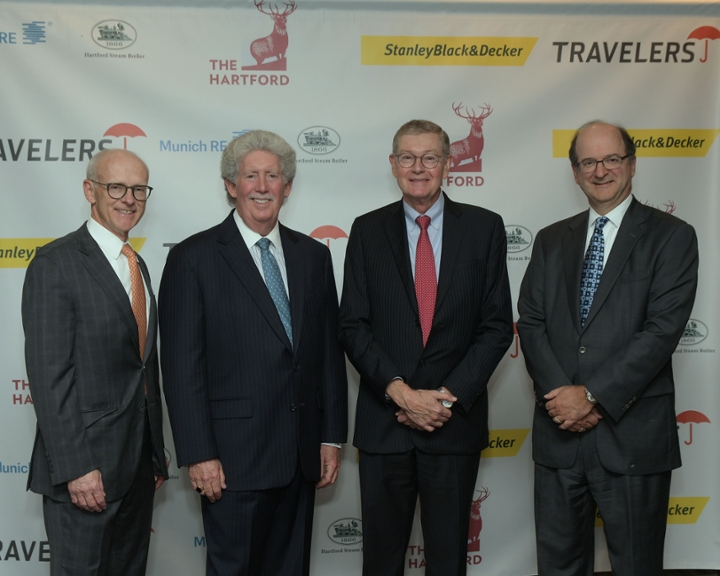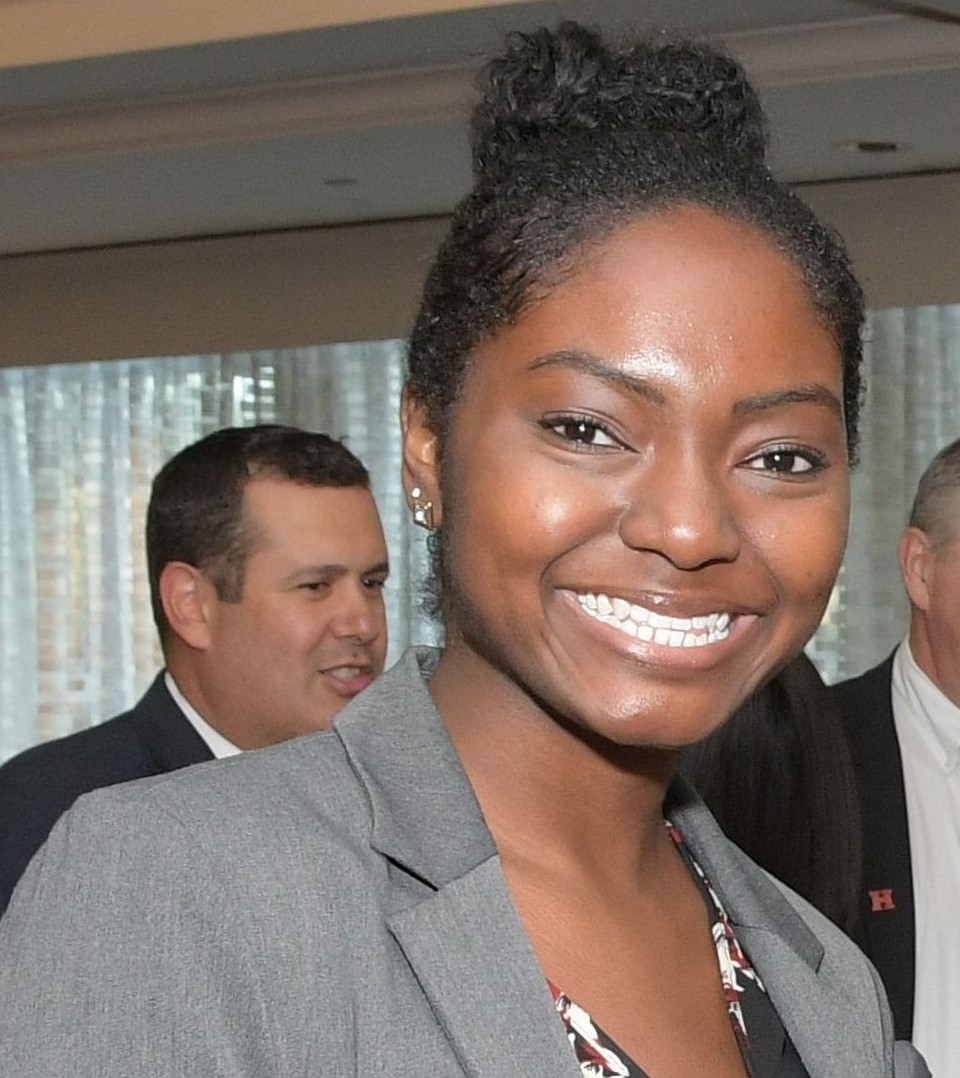 Students in the University of Hartford's Barney School of Business will benefit from scholarships and enhanced career development and programming thanks to over half a million dollars raised at the second annual Finance, Insurance, Risk Management, and Manufacturing (F.I.R.M.) Executive Leadership of the Year Award Dinner. Jay S. Benet, vice chairman of The Travelers Companies, Inc., received this year's award.
"I am so honored to receive this year's Executive Leadership Award," Benet told 400 attendees at the dinner held on September 19 at the Hartford Marriott Downtown. "The University and the Barney School are representative of one of my core beliefs—that continuing education and knowledge provide the strongest foundation for success and achievement in this world."
Benet continued, "While education and knowledge are major facilitators of success, another of my beliefs is that we are only as good as the teams that we help form and get to play on. Words like collaboration, support, respect, accountability, integrity, knowledge, insight and judgment mean a great deal to me, and I have been so fortunate to work these many years for two firms —The Travelers and, before that, Coopers & Lybrand, now PwC—where these words truly mattered."
Benet has spent almost his entire career as a member of the Hartford business community. He was chief financial officer of Travelers from March 2002 to August 2018. He also served in various senior executive positions with Travelers Life & Annuity, and as a partner at Coopers & Lybrand.
Barney School of Business Dean Amy Zeng told representatives from more than 60 sponsoring companies and organizations as well as many individual supporters that "the F.I.R.M. Executive Leadership Award honors and celebrates an industry leader who has made significant contributions in the finance, insurance, risk management, and manufacturing sectors, and Jay Benet is an excellent selection."
In thanking the attendees for their generous support, Zeng said, "The financial resources raised by tonight's event enable us to continue the wonderful things we have been doing and to launch a number of initiatives this school year that will further enrich students' learning experiences at the Barney School. In addition to several types of scholarships that help attract, retain, and recognize great students, we are offering financial support to students to encourage them to expand their professional development skills, gain research experiences, and broaden their horizons by studying abroad or doing international internships. Your generous and continuing support will help us prepare the right talent for your future workforces faster and more efficiently."
In 2018 at the inaugural F.I.R.M. event, over $400,000 was raised and Barney School students already are benefiting. This year's attendees heard from Ninamarie Ayala '20, one of the inaugural F.I.R.M. scholarship recipients. Ayala is a senior majoring in marketing and minoring in data analytics who has a 3.94 GPA, is co-president of the student chapter of the American Marketing Association, a member of the Barney Leadership Council, and the student representative to the Barney Board of Visitors.
Ayala received applause when she told the audience, "I stand before you with sincere gratitude that I am a recipient of an inaugural F.I.R.M scholarship. This scholarship is allowing me to not only continue my studies in the Barney School, but it is also supporting my pursuit of being the first person in my immediate family to graduate with a bachelor's degree." Ayala continued, "I bring you thanks from all the F.I.R.M. scholarship recipients and all Barney School students who have been able to participate in career-development and leadership programs thanks to F.I.R.M. We thank you for recognizing us as emerging leaders. I can tell you that you have made a wise investment in us."
The evening also included remarks from University of Hartford President Gregory Woodward and Hartford Mayor Luke Bronin. Donald Allan Jr '86, executive vice president and chief financial officer of Stanley Black & Decker was the event's master of ceremonies.  Attendees also heard a brief panel discussion on "The Challenge of Disruptive Technology," presented by Mojgan Lefebvre, executive vice president and chief technology & operations officer at Travelers; Ruth Fattori, chief advisor at Boston Consulting Group; and James Nichols, senior vice president and head of customer solutions group at Voya Financial. The panel was moderated by Dean Zeng.
An advisory board serves as the award selection committee. It was co-chaired by Richard H. Booth '69,'M'77, H'05, chairman of Somerset Reinsurance Co., Ltd. NYC and John F. Byrnes, chairman of People's United Insurance Agency.