Nagurney Serves as Judge for Major League Hacking Event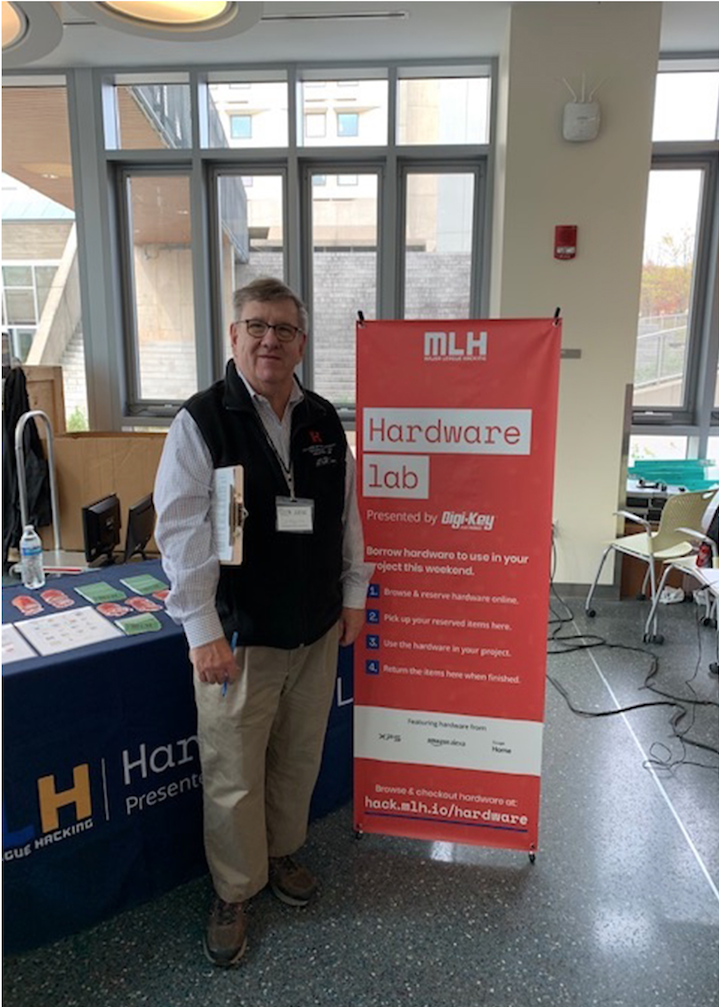 Ladimer Nagurney, Professor of Electrical, Computer, and Biomedical Engineering in CETA, served as a judge for the Major League Hacking, HackUMass, event held on the UMass Amherst campus the weekend of October 18-20. Over 600 undergraduate student hackers, the majority from New England colleges and universities, participated.
Among the hacking teams he met was a team of University High School of Science and Engineering alumni who attend WPI and UConn. Their project, TurboChair, a motorized recliner that could be used by a student to move about campus, was awarded the prize as the best Hardware Hack in the event!