Nikki Giovanni Voices Her Thoughts on Social Issues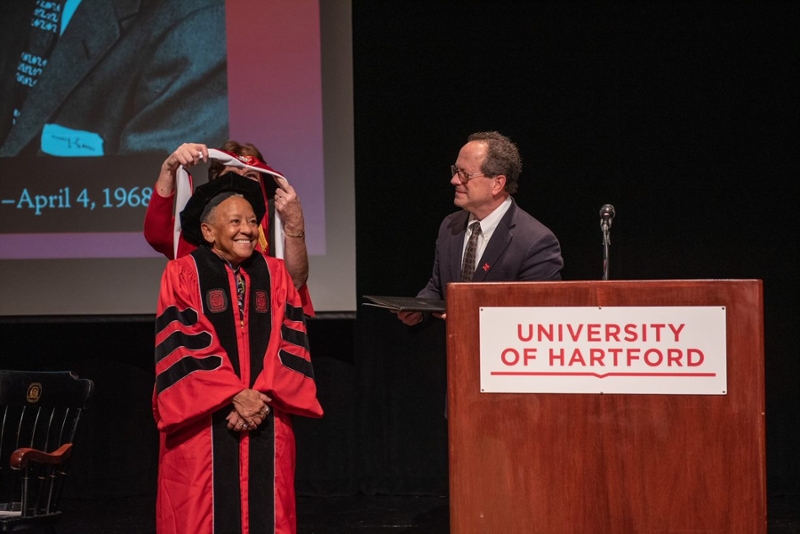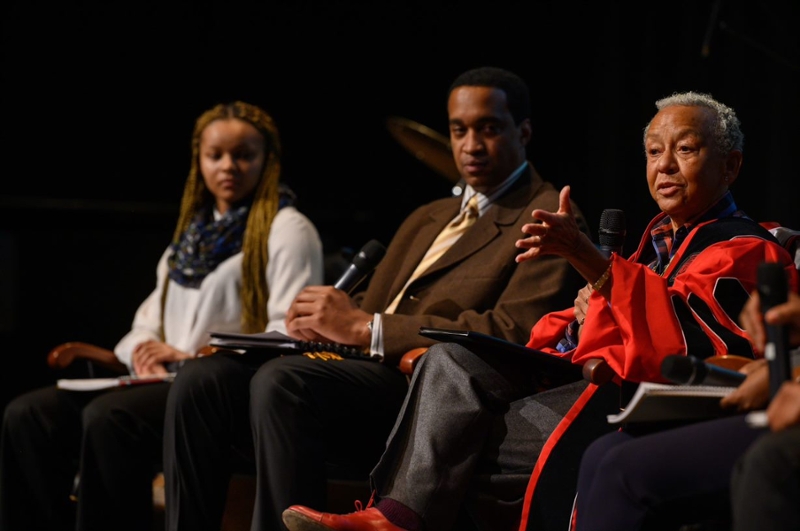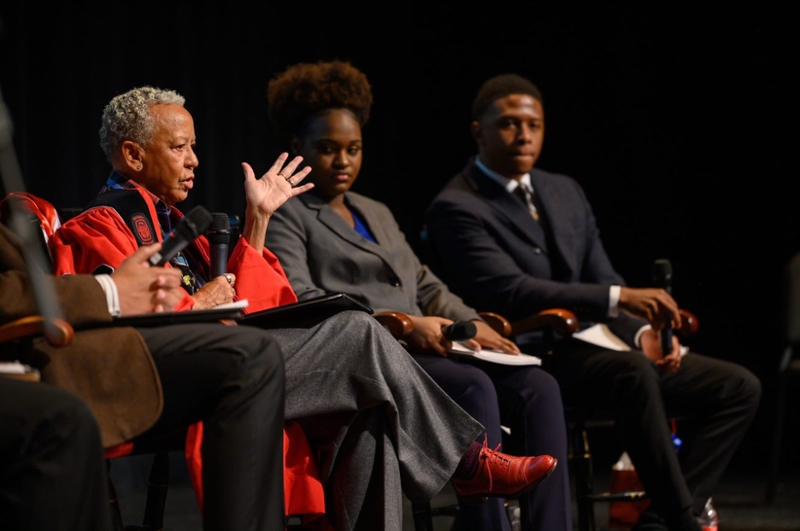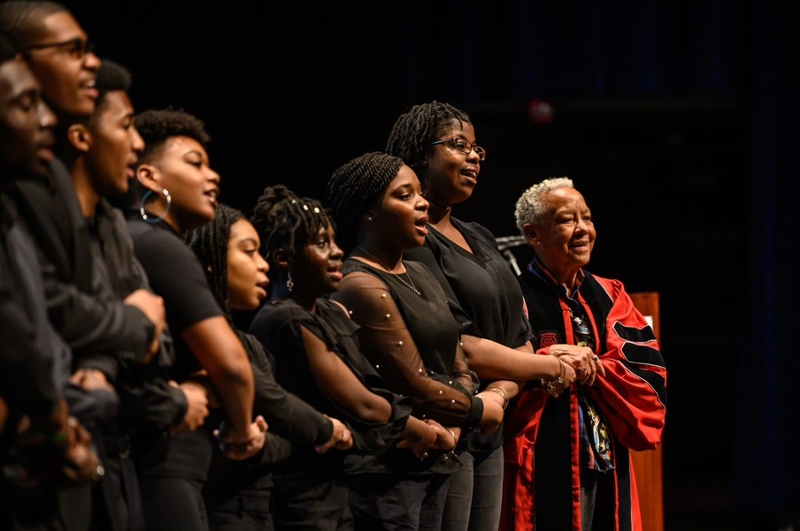 Poet, writer, commentator, activist, and educator Nikki Giovanni captivated the audience in Lincoln Theater on February 5 with stories, one-liners, and references to celebrity figures. Giovanni, who came to prominence in the 1960s and '70s as a foundational member of the Black Arts movement that overlapped and continued after the Civil Rights movement in the United States, received an honorary Doctor of Humane Letters and participated in a question and answer session with University students.
 Giovanni self-published her first two books of poetry in 1967 and continues to use her literary talent and speaking platform to raise awareness of social issues. At Lincoln, she spoke of abortion rights, LGBTQ+ rights, human rights, politics, and race while weaving in stories about Rosa Parks, Toni Morrison, Aretha Franklin, Queen Elizabeth, Miles Davis, and others.
While acknowledging that much has been accomplished, Giovanni urged the audience to speak out so even more progress can be made. "All I have is my voice and I am not going to let anyone take that away," she said.  "My generation ended segregation but that does not mean you are living in a non- racist world. America will be what we want it to be but this is not going to be easy."
Giovanni was the featured guest at the University's annual observance of Martin Luther King and his dream of equality and justice for all. The program included student performances of two Giovanni poems and musical selections by an alumnus and the gospel choir.  
Giovanni has published more than 30 volumes of poetry, essays, and edited anthologies, as well as 11 illustrated children's books. She is the recipient of an unprecedented seven NAACP Image Awards, the Carl Sandburg Literary Award, the Langston Hughes Award for Poetry, and countless others. Selected as one of Oprah Winfrey's 25 living legends who pioneered advances in the lives of African-American women, she has received more than 30 honorary degrees—and the keys to nearly as many cities. A finalist for the National Book Award in 1973, she has authored three New York Times and Los Angeles Times best sellers—an extraordinary achievement for a poet.