On 2.20.20, You Have the Power to Impact a Life and Change the World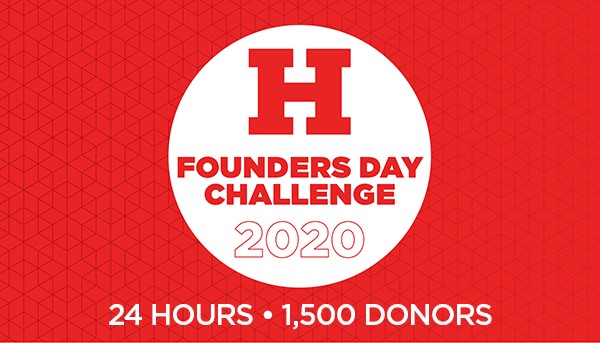 Join us on 2.20.20 for the Founders Day Challenge, the University's fifth annual day of giving. Last year, thanks to the entire UHart community - faculty, staff, students, alumni, parents, and friends, we soared above our goal of 1,000 donors in 24 hours. This year, we're powering up a level with a goal of 1,500 donors in 24 hours. 
Watch the Founders Day Challenge Video here.
Kick off the celebration at a FDC Launch on Wednesday, Feb. 19
Check out the FDC Fair in GSU, Feb 20., 11 a.m. - 1:30 p.m.
Make a gift on Thursday, Feb. 20, and help us unlock an additional $100,000 to support all UHart students.


#UHartGives