#UHartInspires: CETA Staff Member Sews Masks for Local Community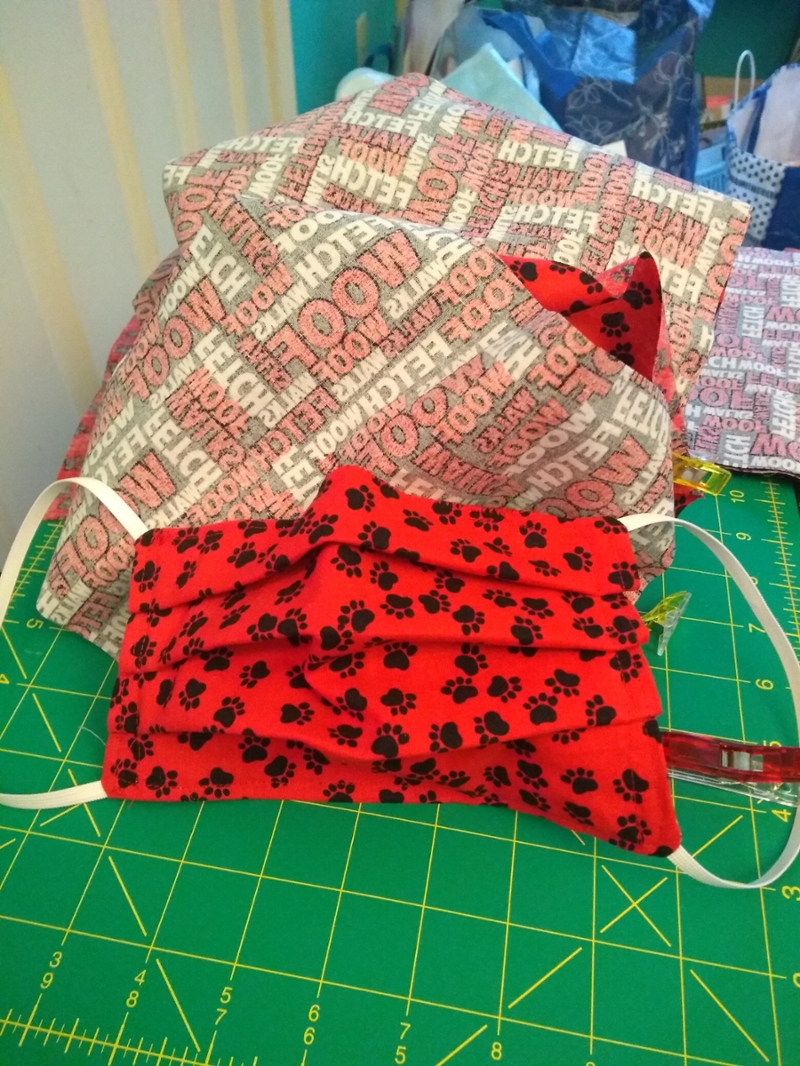 Laurie Granstrand, manager of graduate programs for the College of Engineering, Technology, and Architecture (CETA), began a special sewing project over the weekend of March 28-29 to make masks for anyone who might need them because of COVID-19. She used fabric she already had to make the masks and intends to continue doing so every weekend until she runs out of supplies.
Granstrand was motivated by a sewers Facebook group she belongs to in the Farmington Valley. The group coordinated the sewing of masks effort and plans to distribute them to organizations that express need, including hospitals, ambulance associations, and others. The group is collecting the requests and will distribute masks as they are made.  
Some of Granstrand's masks were delivered to the wife of CETA Dean Hisham Alnajjar. She is a registered nurse at a West Hartford middle school and volunteers to hand out food to students there. The masks help her and others safely interact with each other and the students.
If you have an interest in making masks there's a tutorial on YouTube from Deaconess Hospital. Granstrand also recommends contacting Hartford Stitch for information on what supplies are needed.
Granstrand says she will happily continue the project, adding, "it's just a small way one can help" during this time.
Thank you Laurie for helping to keep others safe during the COVID-19 pandemic.
Send your COVID-19 "Hawks Helping" stories and/or photos to unity@hartford.edu