Mark Your Calendars for the Fall 2020 UHart Community Book Read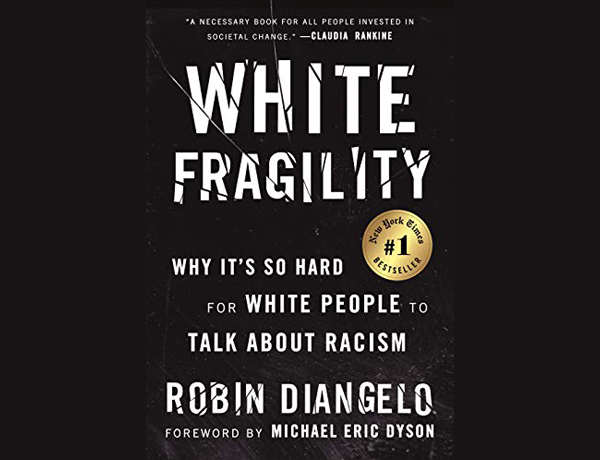 The UHart Community Book Read was created to enhance learning, encourage engagement in difficult but critical reflection, and enable conversations that will help to combat racial disparities.
The President's Office on Diversity and Community Engagement will host a series of moderated conversations on our fall semester book choice,
White Fragility: Why It's So Hard for White People to Talk About Racism
by Robin DiAngelo. This New York Times best-selling book explores the reactions many white people have when their assumptions about race are challenged, and how these reactions can work to maintain racial inequality.
In this "vital, necessary, and beautiful book" (Michael Eric Dyson), anti-racist educator Robin DiAngelo illuminates the phenomenon of white fragility and "allows us to understand racism as a practice not restricted to 'bad people'" (Claudia Rankine). In the book, DiAngelo examines how white fragility develops as well as what we can do to engage more constructively.
Our virtual conversations about the book will be facilitated by Cynthia Martin, president and CEO of the Hartford-based
National Conference for Community and Justice
(NCCJ).
Mark your calendars to hold the conversation dates below. All sessions will be held from
noon to 1 p.m.
Tuesday, Oct. 6: Why are we (white people) fragile about talking about racism?
Tuesday, Oct. 13: Why is understanding white supremacy so important?
Tuesday, Oct. 20: Typical white behaviors and what we can do to move forward. 
Our book conversations are open to all staff, full-time and part-time faculty, undergraduate and graduate students, and alumni. 
To RSVP style to the book read conversations, please e-mail Samantha Ouellette at saouellet@hartford.edu. After RSVPing, WebEx information will be e-mailed to you one day prior to each event date.