Nomad MFA Thesis Exhibition in Joseloff Gallery Closes Tomorrow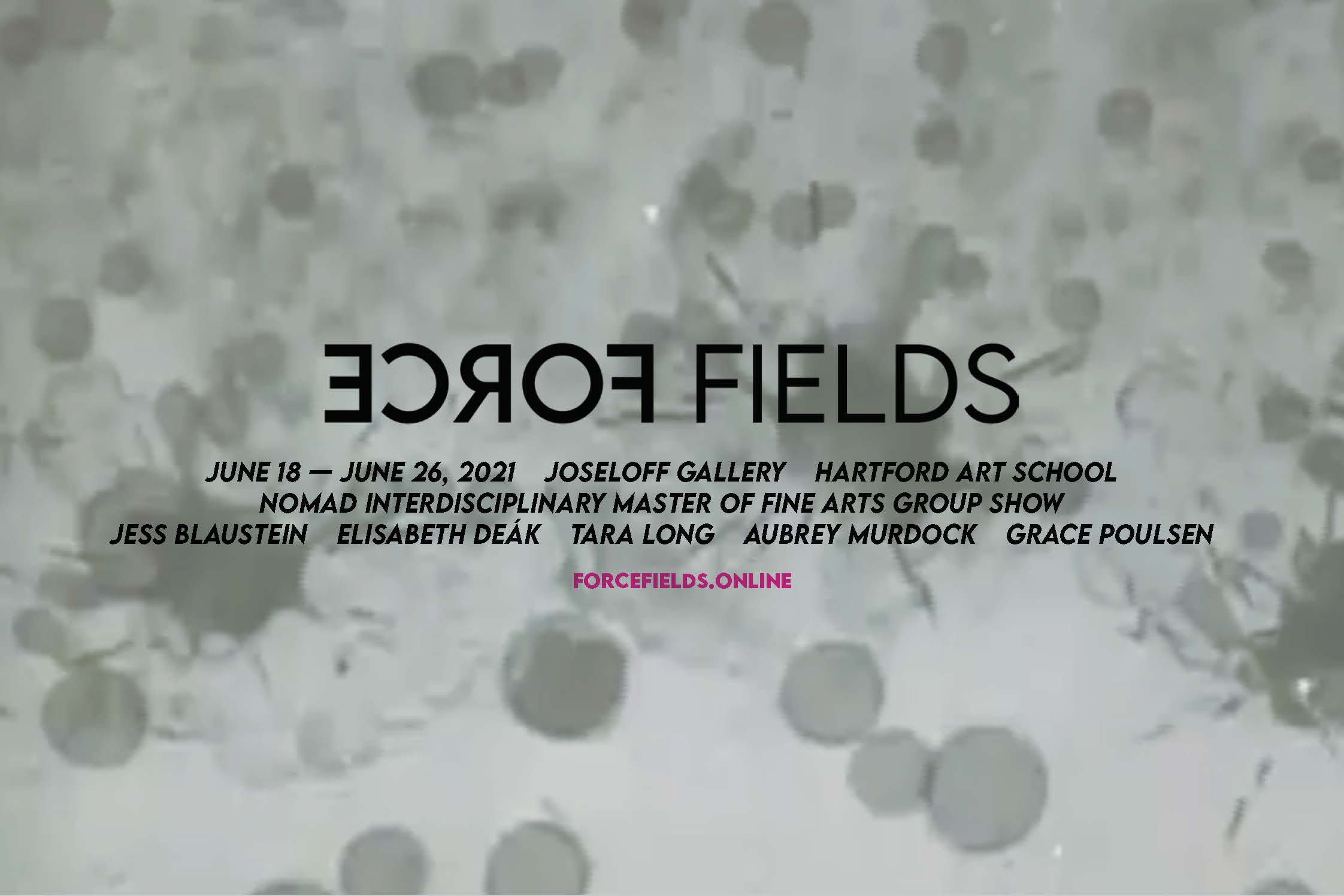 The Hartford Art School Nomad MFA Thesis Exhibition, Force Fields, wraps up its run in Joseloff Gallery on June 26. The gallery is open from noon–4 p.m. or by appointment. You can also take a virtual tour on the program website.
'Force Fields' is an exhibition of work by the 2021 graduating class of the Nomad Interdisciplinary Master in Fine Art at the Hartford Art School. Each artist's work is a leap into intricate tangles and multiple scales, and a response to intense shifts caused by compounding crises. 

Artists Jess Blaustein, Elisabeth Deák, Tara Long, Aubrey Murdock, and Grace Poulsen created their works in a time of devastation and disorientation, upheavals and uprootings that unmade the very terms of what it meant to come together. Yet, their felt connections invited them to consider the multitude of forces that act upon us and with us, perhaps even within us. As the world sheltered in place, the program's field-sites shifted, moving from sites across the Americas to the perimeters of apartments, bedrooms, kitchens, basements, vans, and yes, screens.
Visible in an expansive range of styles, sources, themes, and materials, the work of this cohort exceeds conventional genres and disciplinary bounds. Encompassing fiber-based work, drawing, sculpture, video, sound, text, installation, and performance, their work unveils the entanglements of research and creation in the vicissitudes of lived experience.