Assistant Professor Timothy Britt Performs at International Southern Rock Music Festival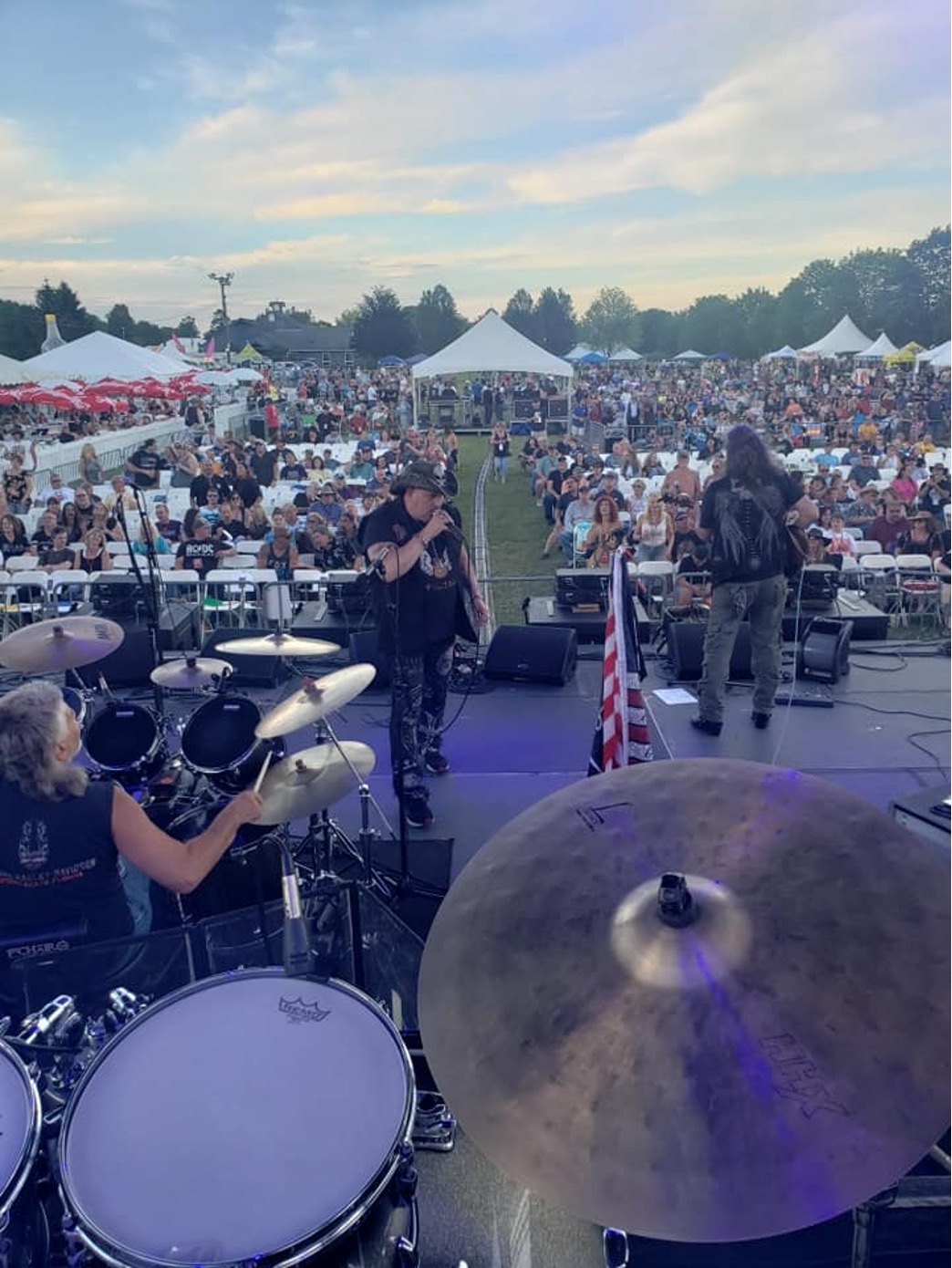 Assistant Professor Timothy Britt of the College of Engineering, Technology, and Architecture recently performed on the main stage with his band the Screamin Eagle Band at the 11 annual Rock, Ribs and Ridges Music Festival this past June. Britt is the lead guitarist and primary song writer for the band and was thrilled to be a part of one of the world's largest Southern Rock festivals around. The event, hosted on June 27 and 28, featured Blackfoot, Pat Travers, Blackberry Smoke, Molly Hatchet, the Outlaws, Allman Betts (of the Allman Brothers), Artimus Pyle Band (the original drummer for Lynyrd Skynyrd) and the Weight Band.
Britt teaches courses in music theory and history for engineering technologists, in addition to courses in audio systems electronics and digital audio systems. His experience as a musician allows him to bring forth realistic expectations and hands-on experiences for his students. Britt has taken his knowledge of working with audio professionals in the field during events like this to the classroom. He finds this experience most rewarding when he discovers how many of his audio engineering technology students land exciting job opportunities following graduation.
"The experience made me think about how I teach music theory and history along with digital and analog audio systems," he says. "The festival, which drew upwards of 20,000 people over three days, encompassed a wide range of music, history, and technology—values that I instilled in my students from day one."