Summer Update from President Woodward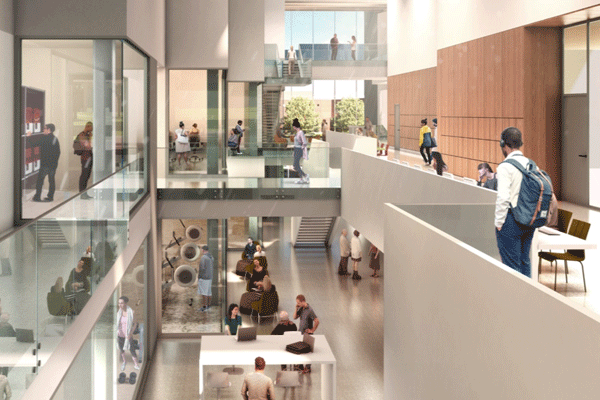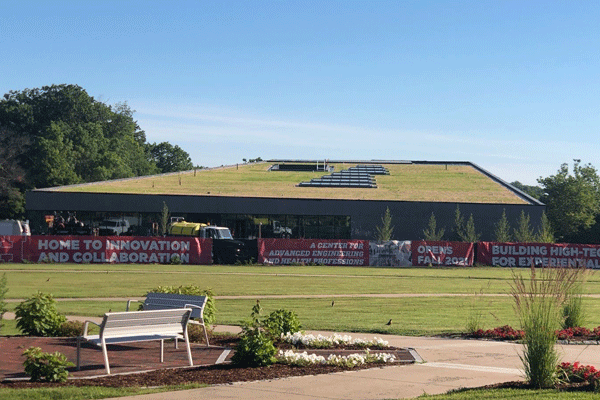 The following message was shared on Wednesday, July 14.
Dear Campus Community,
I hope you kicked off July with a wonderful and safe celebration of July 4th with family and friends. It's hard to believe we are into July and will begin welcoming our community back to campus in just about six weeks. There is a buzz of activity as our faculty, staff, and students work together to develop and execute a variety of exciting plans, programs, and events for the semester.

Most striking as you return to campus will be the Hursey Center. Opening for the fall semester, the building is absolutely incredible. The technology, resources, classrooms, labs, and makerspaces will be transformative in the innovative and experiential education of our students. Completing a building of this caliber, on time and on budget during a pandemic, was far from an easy task. My sincere thanks to everyone from our facilities teams and faculty, to our partners at Payette and Whiting-Turner, and the many other people that contributed to this project. We are deeply honored to recognize the generosity of Nancy and Frank Hursey, and fortunate to have the support of so many donors and friends. Partners such as Hartford HealthCare, Stanley Black & Decker, and Pratt & Whitney (among others) are investing in the success of our students and laying a professional pathway for future generations of engineers and health-care professionals at UHart. We look forward to hosting the campus community for a series of tours and events to explore the building this fall.

As part of the University's ongoing commitment to diversity, equity, and inclusion, I am also pleased to announce that beginning next year, UHart will recognize Juneteenth (June 19) as an official holiday. Our observance of Juneteenth will provide space to intentionally use this time to celebrate freedom from the atrocities of slavery and reflect on our personal and institutional commitments to equality and justice. This is another significant step in our institutional progress toward inclusion for all and we can all be proud of the important and meaningful work we continue to do together. I welcome the campus community to participate in a series of moderated conversations on our summer book choice, My Grandmother's Hands: Racialized Trauma and the Pathway to Mending Our Hearts and Bodies. Author and therapist Resmaa Menakem provides a framework for understanding racial trauma and his vision for a pathway to collective healing and systemic change. The virtual discussions are hosted by the Office on Diversity and Community Engagement and will take place in August. You can visit UNotes for schedule and registration details.

On a more personal note, I am sharing an update about my own family. As many of you know, my wife, Penny, has been bravely battling stage four cancer for the past few years. We have been fortunate with some trial drugs and innovative treatments, and we are incredibly proud of the role Penny has played in advancing research and treatment of leptomeningeal carcinomatosis. However, we have recently entered a more intense phase of this journey and a different level of time and care is required. My schedule can be unpredictable as I manage her comfort and my work. It is a balancing act I know so many —too many—of you have also experienced. I deeply appreciate your support and understanding for my family as we navigate this difficult time.

Enjoy and appreciate the beautiful days of summer—rest, rejuvenate, and spend time with activities and people you love. If you have not already, take a moment to read and feel pride in the latest issue of H Magazine, featuring the inspiring accomplishments of many students, staff, faculty, and alumni. We will continue to share information and updates on a variety of topics in the coming weeks, and we look forward to welcoming everyone back for the fall semester very soon.
Sincerely,

Greg Woodward