Rogow Distinguished Visiting Lecturer Series on Oct. 28
Elevating Equity: A Pandemic Call to Action
The COVID-19 pandemic has highlighted the many inequities that exist in society. Lack of access to health care, unequal educational opportunities, and the disparate impacts of climate change are but a few examples. As global citizens, we are called to work toward systematic and sustainable change to confront and eradicate the impact of longstanding racial, gender, and economic inequities.
This event will be lead by Annette Gordon Reed, history and law professor at Harvard University and author of six books—her most recent book is On Juneteenth.
Join Us!
Elevating Equity: A Pandemic Call to Action is on Thursday, Oct. 28, at 6:30 p.m. The event will be held virtually on Zoom. Register online to receive the Zoom link.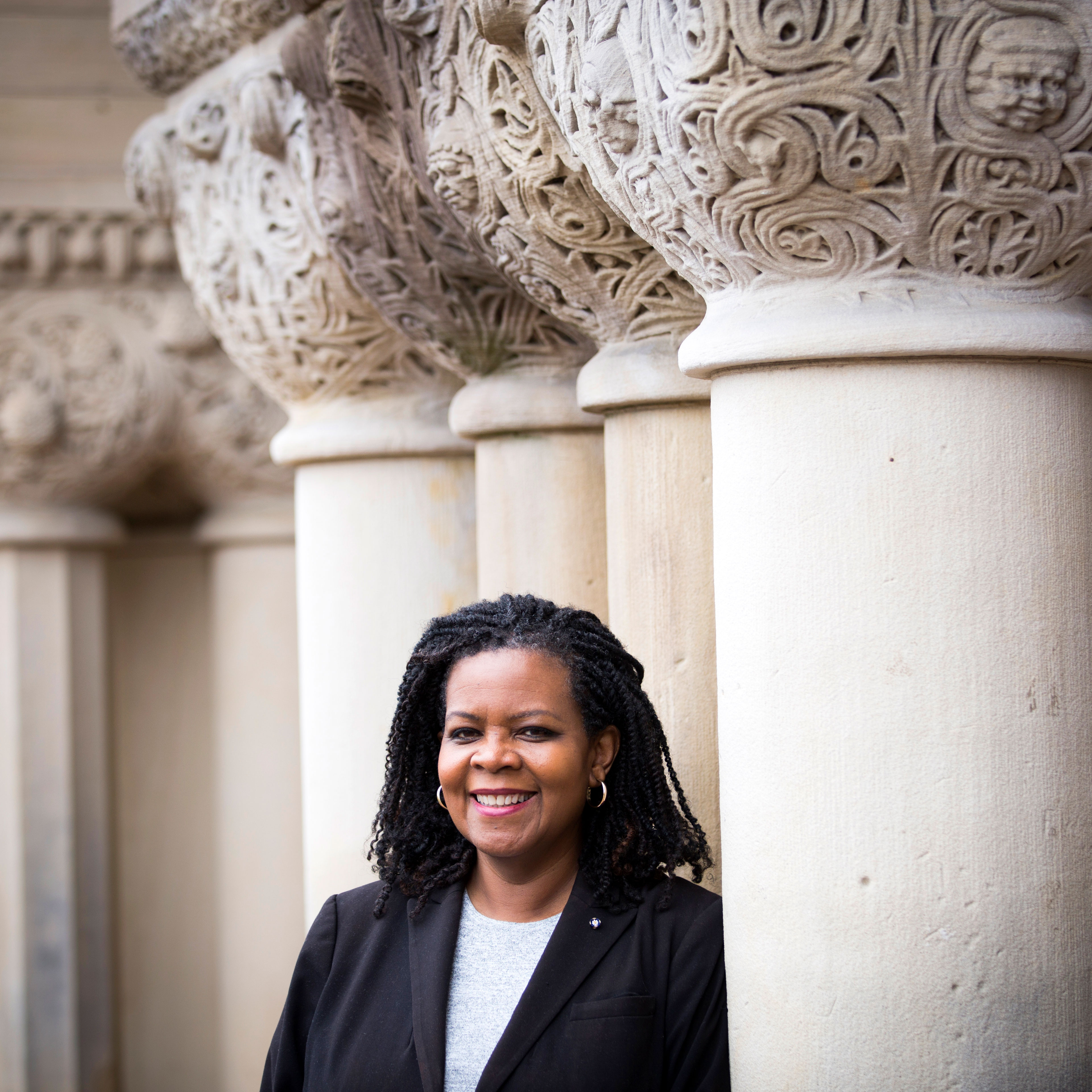 More about our Guest Speaker
Annette Gordon-Reed is a Professor of History in the Faculty of Arts and Sciences at Harvard University, the Carl M. Loeb University Professor at Harvard Law School, and the award-winning author of six books. Her latest book, On Juneteenth, sets out to capture the integral importance of the holiday to American history. "It is staggering that there is no date commemorating the end of slavery in the United States," says Gordon-Reed.
In her earlier piece "Growing Up with Juneteenth," written for The New Yorker, she recounts how the Texas holiday became a national tradition: "When I was a little girl, in Texas, I thought Juneteenth belonged to us, meaning to the state of Texas generally and to Black Texans specifically," she starts, before going on to recount the disconnect between "freedom" in legal terms versus lived reality, the unfulfilled promise of the Declaration for Black Americans, and the horrors they have had to endure even after the Emancipation Proclamation. Impassioned, moving, and articulate, On Juneteenth is an even deeper, more personal recollection—a captivating blend of memoir and history that explores the violence and oppression that preceded and followed this celebration, what it means to us now, and how it relates to our larger fight for equality.
Gordon-Reed is also the author of The Hemingses of Monticello: An American Family, which won the Pulitzer Prize in history and the National Book Award for nonfiction—along with fourteen other awards. It explores the inconsistencies of Jefferson's stance on slavery and his relationship with enslaved woman Sally Hemings, and has been called "the best study of a slave family ever written" by noted Jefferson scholar Joseph Ellis. Her other books include Thomas Jefferson and Sally Hemings: An American Controversy—a rich examination of scholarly writing on the relationships between Jefferson and Hemings, which exposes the possibility that scholars were misguided by their own biases and may even have contorted evidence to preserve their preexisting opinions of Jefferson. Her other book, "Most Blessed of the Patriarchs": Thomas Jefferson and the Empire of the Imagination, presents a provocative character study of Jefferson that challenges much of the scholarly status quo on his portrayal throughout history. Gordon-Reed's upcoming title, A Jefferson Reader on Race, is set to be published in 2022.
Her honors include the National Humanities Medal (awarded by President Barack Obama), a Guggenheim Fellowship, and a MacArthur Fellowship. Gordon-Reed was also elected a Fellow of the American Academy of Arts and Sciences, and is a member of the Academy's Commission on the Humanities and Social Sciences. In 2019, she was elected a Member of the American Philosophical Society.
Questions?
Questions can be directed to Chris Grant.