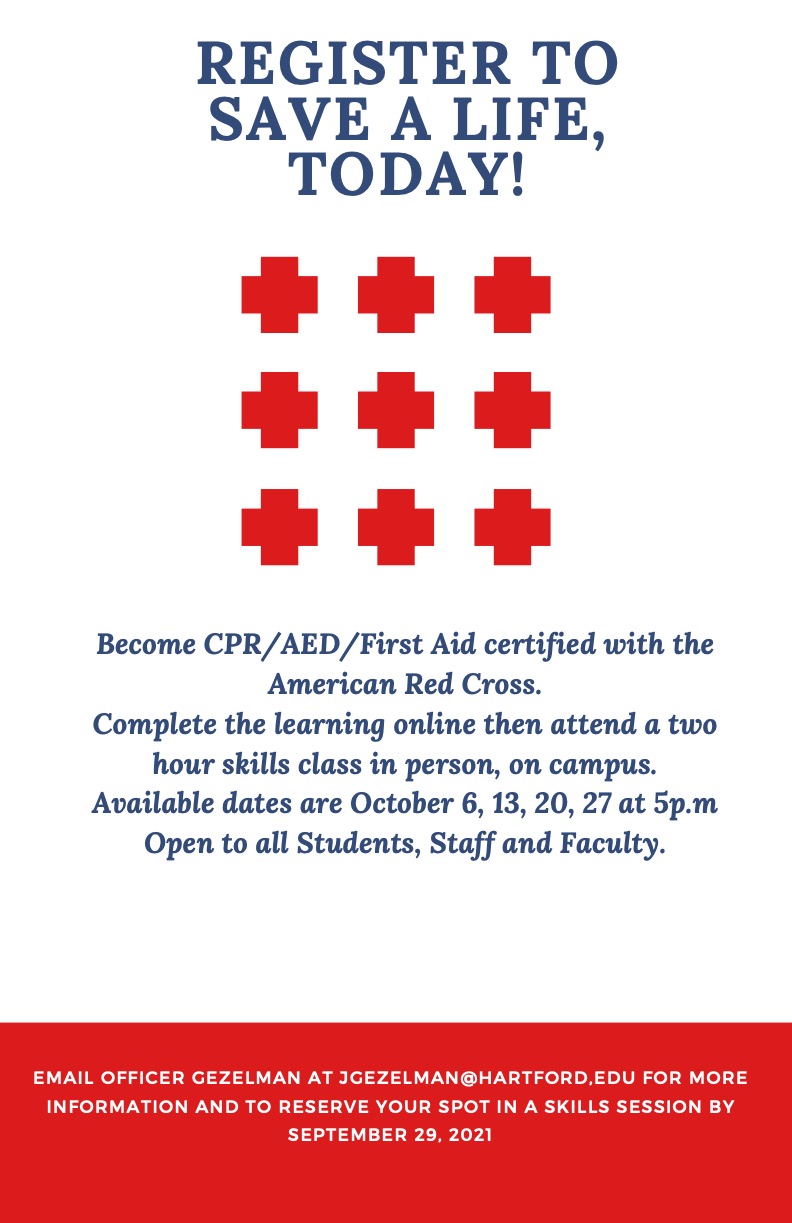 Complete the classroom learning online, then attend a two hour skills session to complete your certification.
Available skill session dates are:
Oct. 6
Oct. 13
Oct. 20
Oct. 27
You only need to attend one session. All sessions will be at 5 p.m. at the EMS Team's office, located on the first level of Park River.
This training is open to all University students, staff and faculty, free of charge; courtesy of the Department of Public Safety. Conact Officer Gezelman at jgezelman@hartford.edu to register.