Office of Diversity and Community Engagement Introduces Faculty Fellowship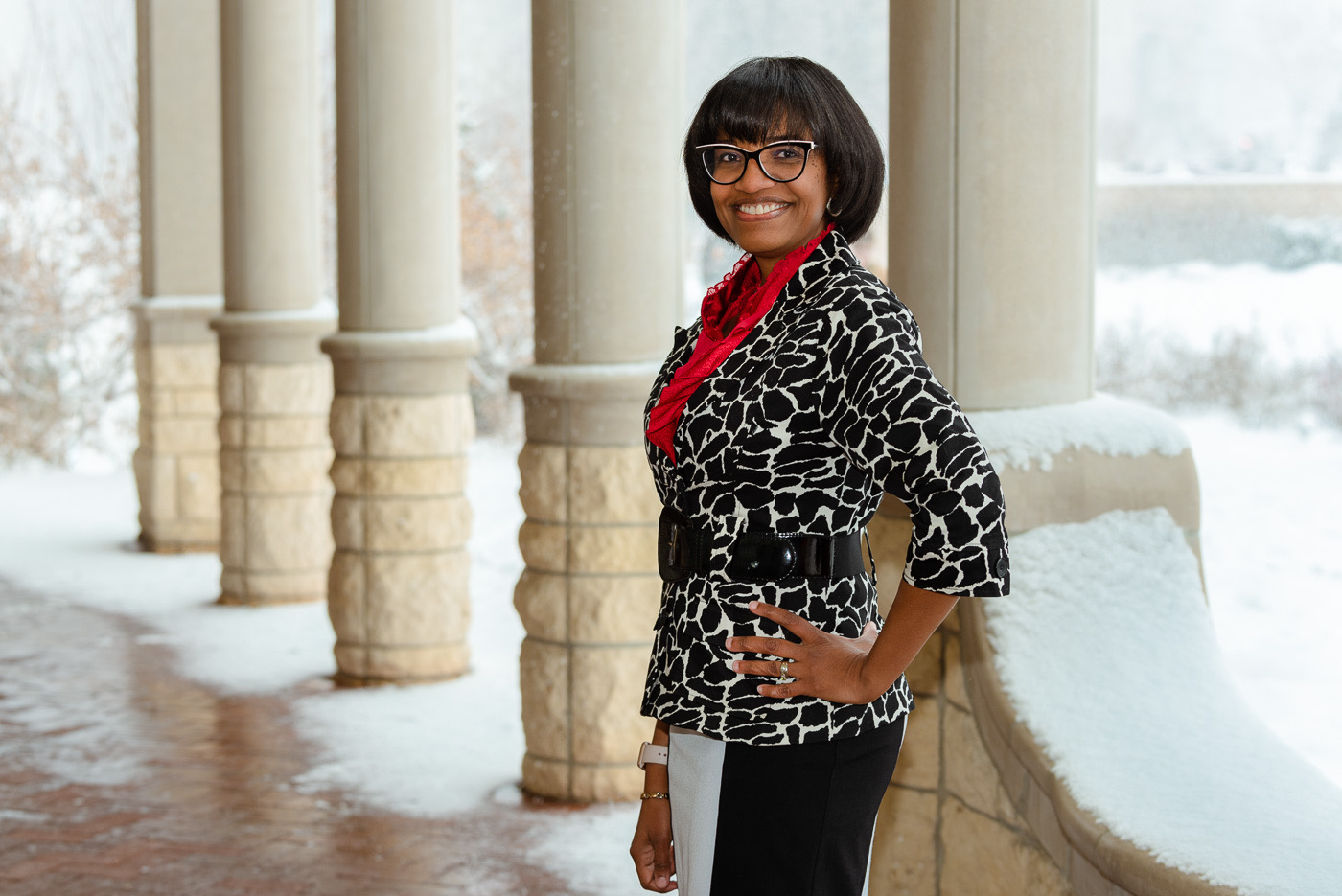 The Office of Diversity and Community Engagement is pleased to announce the inaugural Equity and Inclusion Faculty Fellowship. This fellowship allows faculty members to immerse themselves more deeply in some aspect of Diversity, Equity, Inclusion, and Social Justice (DEIJ) work.
The Office of Diversity and Community Engagement and the President's Steering Committee on DEI are currently working with the Winters Group to develop a University of Hartford Equity and Inclusive Excellence Framework. Faculty Fellows will support the development and implementation of this framework along with other DEI initiatives. Part of the focus for all fellows will be fostering inclusive teaching and learning practices, working with the Center for Teaching Excellence and Innovation. The length of the fellowship is flexible, but will be a minimum of one year. The Fellow will receive course releases and a summer stipend.
Our inaugural fellow is Kayon Morgan from ENHP. In the spring of 2022, there will be opportunities for others to apply.
Kayon Morgan is an assistant professor in the College of Education, Nursing and Health Professions with more than 20 years of experience in higher education. Her research examines the experiences of historically marginalized populations and draws on their collective knowledge and resources to re(shape) structures and offer actionable frameworks to disrupt systems that perpetuate inequity in education. Morgan's teaching, research, and service demonstrate her commitment to transform deficit-oriented narratives in P-20 systems and to build partnerships across academic and student support units. Her work has been presented at annual national and international conferences such as the American Educational Research Association, and the British Educational Leadership and Administration Society.
"We cannot change everything, but nothing can be changed until we take action!"