UHart Community Book Read Discussions on Aug. 26 and Sept. 2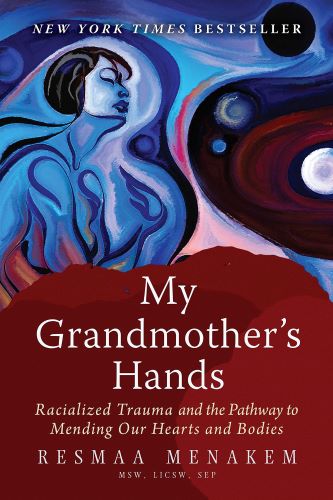 The President's Office on Diversity and Community Engagement will host a series of moderated conversations on our latest book choice, My Grandmother's Hands: Racialized Trauma and the Pathway to Mending Our Hearts and Bodies by Resmaa Menakem. Therapist Resmaa Menakem provides a framework for understanding racial trauma and his vision for a pathway to collective healing and systemic change.
Our virtual conversations about the book will be facilitated by Najeia Mention, MSW, MPH, Psychotherapist in Counseling and Psychological Services (CAPS). Remaining discussion dates are as follows:
Thursday, Aug. 26, 2021
Thursday, Sept. 2, 2021
All sessions will be held from noon-1 p.m. ET.  
Our book conversations are open to all staff, full-time and part-time faculty, undergraduate and graduate students, and alumni. The UHart Community Book Read was created to spur meaningful reflection, as well as context for more authentic conversations and actions that will help us to foster a more equitable and inclusive campus community.
"The body is where our instincts reside and where we fight, flee, or freeze, and it endures the trauma inflicted by the ills that plague society. Menakem argues this destruction will continue until all Americans learn to heal the generational anguish of white supremacy, which is deeply embedded in all our bodies. Our collective agony doesn't just affect African Americans. White Americans suffer their own secondary trauma as well."
RSVP
To RSVP for the community book read, please email Christine Grant, Executive Director for the Office on Diversity and Community Engagement, at cgrant@hartford.edu. After RSVPing, WebEx information will be emailed to you one day prior to the event.