Mark Your Calendars for UHart's 2022 Annual MLK Observance on Feb. 8
UHart will continue its annual tradition of honoring and celebrating the life and work of civil rights leader Dr. Martin Luther King, Jr. through an observance on Feb. 8: The Imperative of the Beloved Community.
The Imperative of the Beloved Community
UHart is pleased to share that Yamiche Alcindor will be our 2022 MLK keynote speaker for The Imperative of the Beloved Community event. The notion of the Beloved Community, a term coined in the twentieth century by philosopher-theologian, Josiah Royce, was popularized by Dr. King through his speeches and writings. Dr. King envisioned the Beloved Community as a society based on justice, equal opportunity, and love of one's fellow human beings and where the structures of our community reflect and uphold racial equity. 
2022 MLK Keynote Speaker: Yamiche Alcindor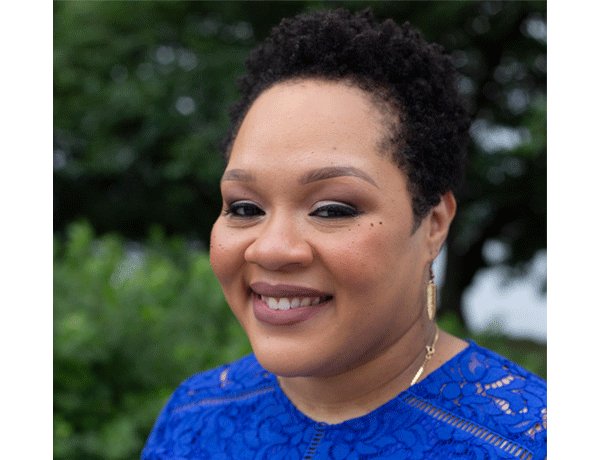 Yamiche Alcindor is the White House correspondent for PBS NewsHour and a political contributor for NBC News and MSNBC. Previously, she was a national reporter for "The New York Times," covering politics and social issues, and also a reporter with "USA Today." Alcindor has reported extensively on the intersection of race and politics
She was named "Emerging Journalist of the Year" in 2013 by the National Association of Black Journalists, the recipient of the White House Correspondents' Association Aldo Beckman Award for Overall Excellence in White House Coverage as well as the 2020 NABJ Journalist of the Year Award, Alcindor has become a steady voice in journalism.
Alcindor earned a master's degree in broadcast news and documentary filmmaking from New York University and a bachelor's in English, government and African American studies from Georgetown University.
---
The 2022 Annual University of Hartford MLK Observance Program is presented in collaboration with the Office of Diversity and Community Engagement, and the Alumni Board of Directors' Alumni of Color Task Force.
This program is open to the public and registration will be provided in the coming weeks.