Visit Konover Dec. 7 to Help Sew a 60-Foot Whale Made of Plastic Waste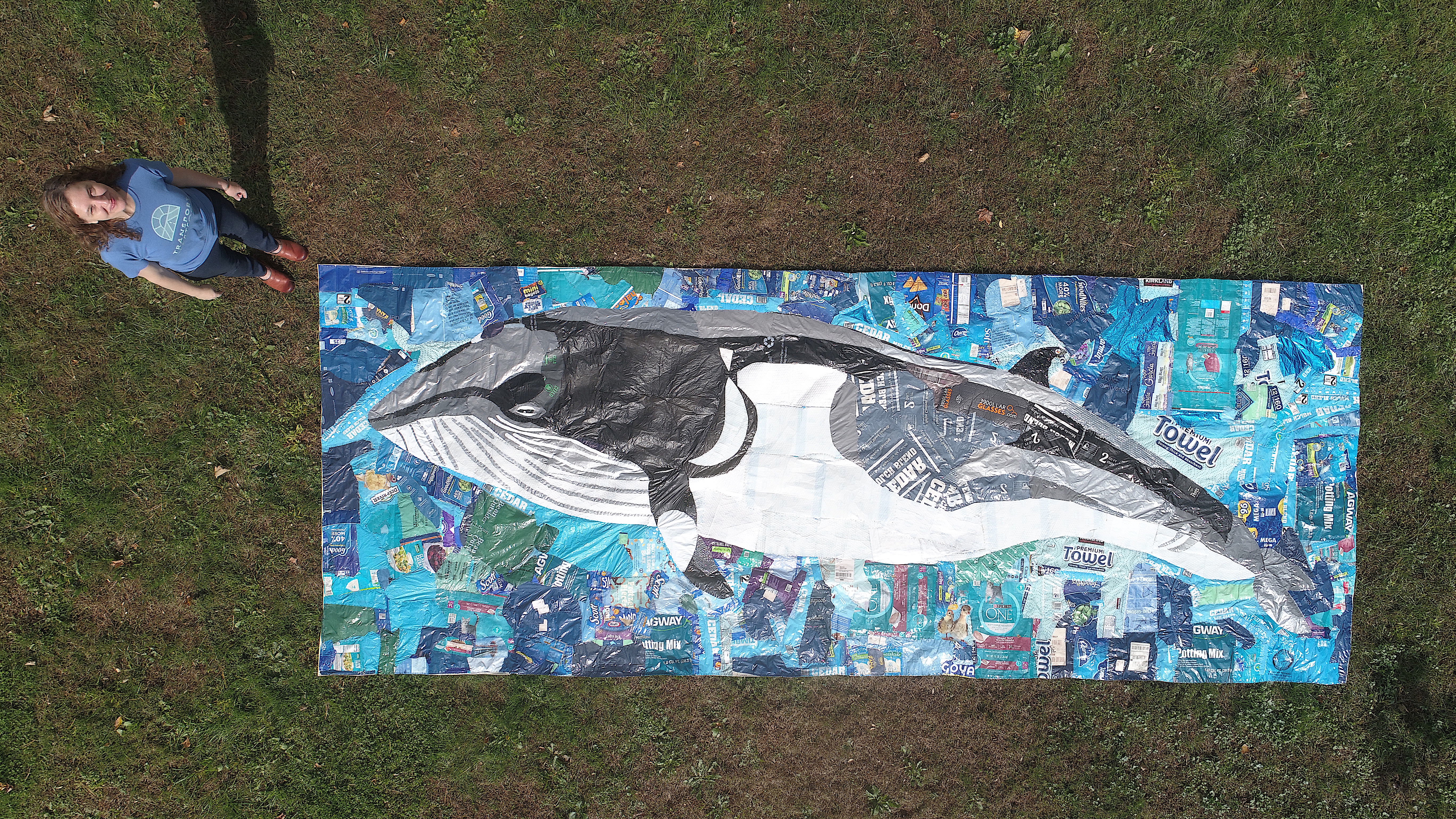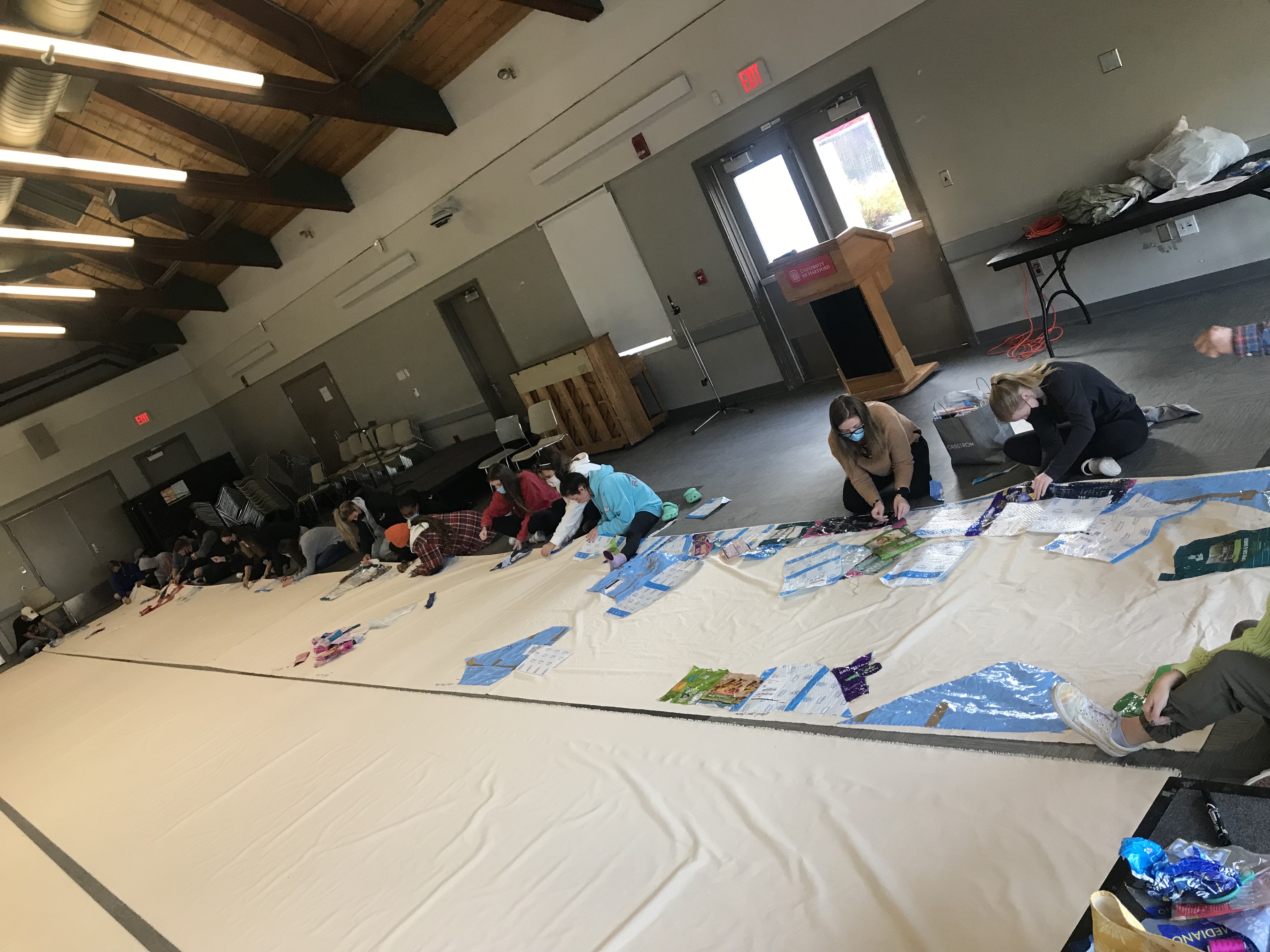 UHart students, faculty, and staff are invited to join!
Need a break from exams and studying? Want to relax through the meditative art of sewing? Want to contribute to a public art project about plastic pollution?
Visit Konover great room on Tuesday, Dec. 7 from 9 a.m. to 3 p.m. to help Dr. Owens sew a 60-foot whale made of plastic waste.
Drop in. Learn about the project. Contribute!