Study Abroad Fair Feb. 23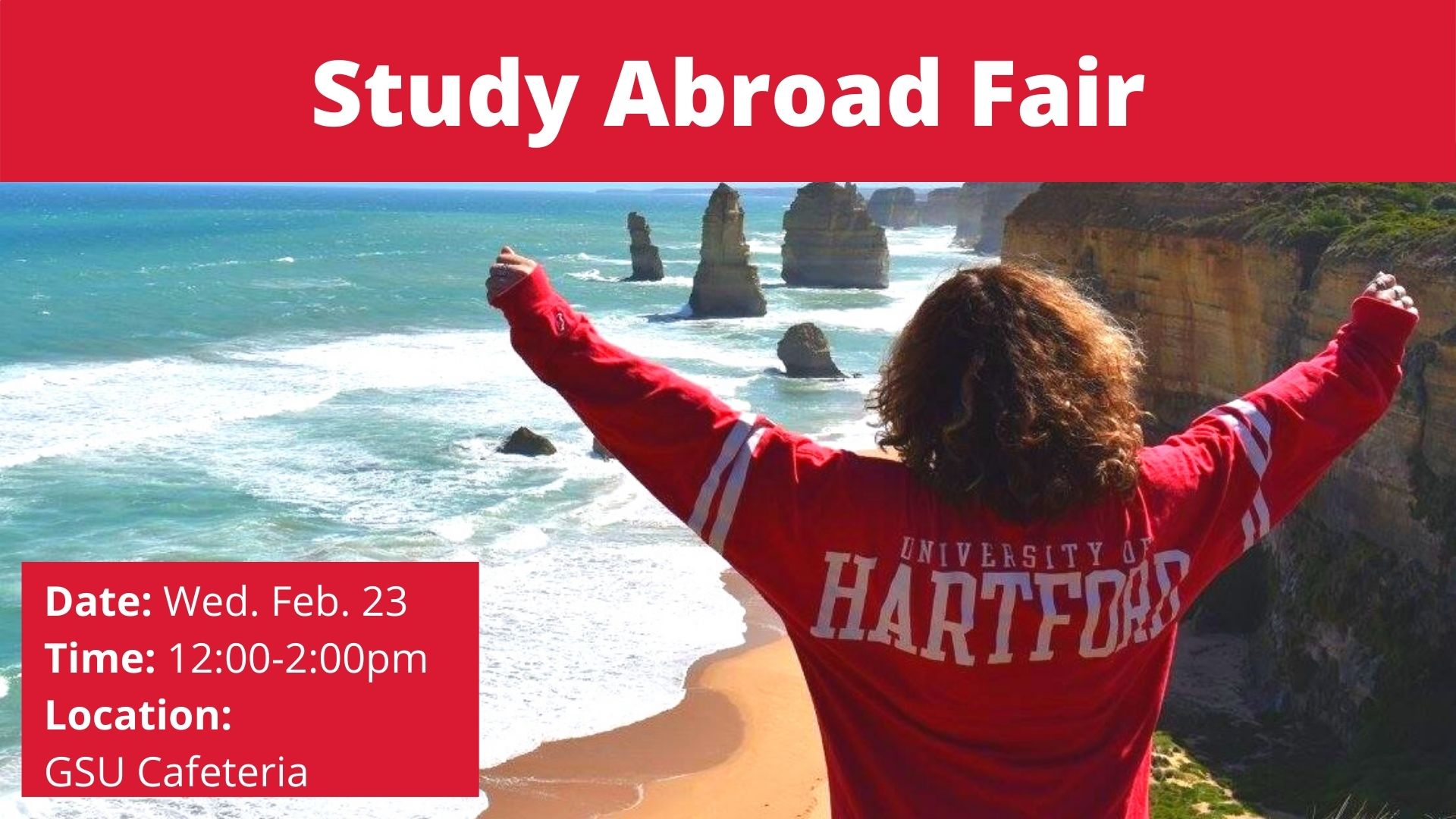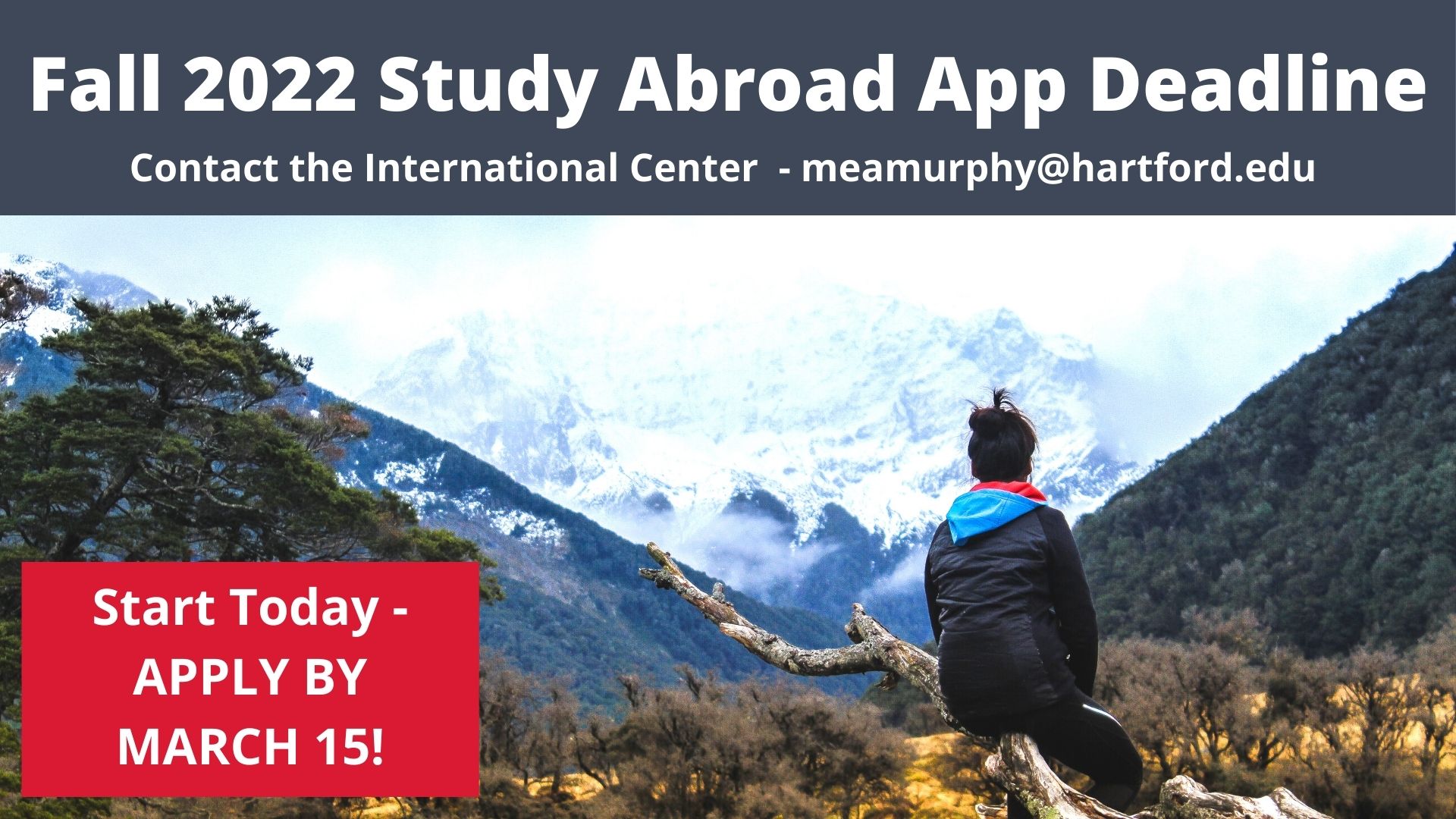 The International Center is hosting the spring Study Abroad Fair on Wednesday, Feb. 23 from noon-2 p.m. in the GSU Cafeteria. It's the perfect time for students, faculty, and staff to learn more about the study, internship, research, teaching, and volunteer opportunities abroad directly from the University's approved program partners.  The University's new travel partner, StudentUniverse, will be giving away a $100 travel voucher to one lucky student who checks in at the fair.  
Attendees can also speak with representatives from the International Center.  Here are the University's partners who will be available to answer questions at the fair:
Feel free to explore their websites before the fair or "grab a brochure" from the virtual study abroad program bookcase.
The deadline for Fall 2022 study abroad programs is March 15, so get started on the application process today. Questions? Please contact Meaghan Murphy-Rennie in the International Center at meamurphy@hartford.edu.