Hartt100 Celebration Alumni Panel Discussion - Building a Career in Music Production and Acoustical Engineering
A Hartt100 Celebration Event 
Saturday, April 9, 3 p.m.- 4 p.m.
Fuller Room 21
 Please join us for a panel discussion with 4 distinguished Alumni of the Music Production and Technology and Acoustical Engineering and Music programs to discuss their paths to successful careers. Hear about some of their most exciting professional projects and how their training at the Universty of Hartford helped prepare them. This event will also be live streamed.
Panelist Bios
Jennifer Nulsen, MPT '16
Jennifer Nulsen is best known for her work as a Grammy nominated audio engineer, having worked across North America with such artists as the Boston Symphony Orchestra, Boston Pops Orchestra, Renee Fleming, Dallas Symphony Orchestra, Philadelphia Orchestra, Cincinnati Symphony Orchestra, SO Percussion, Yo-Yo Ma, Dover Quartet, Hilary Hahn, and Conspirare, among others. She has produced concert recordings for the Tanglewood Music Center Orchestra, the McGill Symphony Orchestra, and the Yale School of Music. An active freelance engineer, Ms. Nulsen has worked as a recording and post-production engineer on many CD and digital releases, as well as editing and mixing engineer on national television broadcasts.
Ms. Nulsen is a Grammy nominee (mastering engineer, Best Historical Album, 2019) and a three-time finalist in the international Audio Engineering Society (AES) Student Recording Competition. She was also a winner of the Eleanor Stubley Sound Recording competition, and a recipient of the John R.E. Bradley Award for Excellence in Sound Recording. She received two Bachelor of Music degrees in music production and technology and piano performance from the Hartt School in 2016. She has also completed a master's degree at McGill University in the Sound Recording program, for which she received several fellowships, including the AES Educational Foundation grant and the Bruce Swedien honorarium. She has completed one season at the Banff Centre in Banff, AB, four seasons at the Tanglewood Music Center (two of these as Ozawa Hall Senior Engineer), and one season at the Aspen Music Festival as Head Media Engineer. During the year, Jennifer often works at Swan Studios NYC on projects for clients such as Sony Classical and Deustche Grammophon, and is also recording engineer for the New Jersey Symphony Orchestra and producer for the Park Avenue Chamber Orchestra. 
Samantha Rawlings, AE&M '07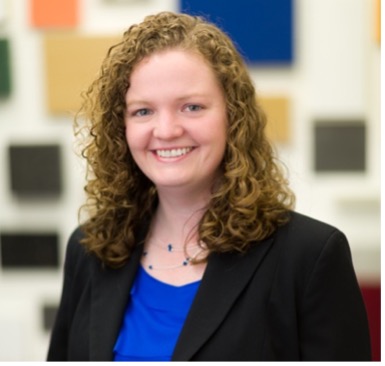 Samantha is a 2007 graduate of the Acoustical Engineering and Music program. At Hartt, she studied piano with Maggie Francis and played violin as a member of the Hartt Orchestra. Post-graduation she relocated to Los Angeles and joined Veneklasen Associates (www.veneklasen.com). At Veneklasen Samantha has had the opportunity to work on a diverse range of projects, committees, and original research. Notable project work includes a revitalization of the Libbey Bowl in Ojai, California, construction of the Wilshire Grand in downtown Los Angeles (the tallest building west of the Mississippi), and design and construction of The Fillmore in Minneapolis, Minnesota, a challenge due to its location in a shared structure with a hotel.
One of Samantha's primary professional interests is preparation of original research. Her work has addressed a variety of subjects, including statistical distribution of traffic noise, open office design, heavy-weight impacts for fitness applications, and HVAC noise. In addition, Samantha participates in professional committees, including ASTM, CHPS, and ICC. Through her work with ASTM, two new impact noise standards (E3207, E3222) were published in 2020 and 2021, providing acoustical designers with additional tools for impact noise assessment. 
When not solving the wave equation, Samantha enjoys Los Angeles by rollerblading down the beach and eating authentic Mexican food. She continues to play violin regularly with her band, Green Ashes (www.greenashesband.com), which happens to boast three other Hartford graduates. The band celebrated its 10-year anniversary and released its most recent LP, Cannery Row, in 2019. 
Samantha is thrilled to have been invited to participate in this milestone in Hartt's history!
Cassey Stypowany, AE&M '12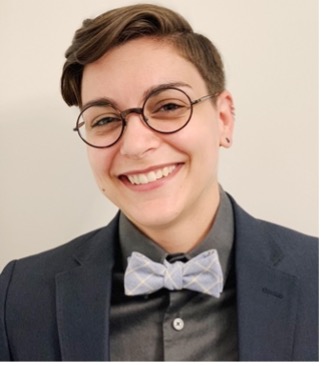 Originally from Buffalo, NY (Go Bills!), Cassey Stypowany graduated from the University of Hartford with a BSE in Acoustical Engineering as well as a BMus in Cello Performance. After her time at the University, Cassey began her career as an acoustical consultant at a premier firm in NYC working with architects, engineers, developers, etc. to create spaces and buildings whose programs needed the support of detailed acoustical design to flourish. Cassey now heads up the Building Acoustics Department at WSP USA in New York and is leading the charge to develop throughout the northeast. While she has a diverse project experience in all building types, Cassey has developed expertise in Higher Education and Hospitals. Cassey enjoys mentoring and teaching others to love sound. She is on a mission to increase the number of bold and confident women in the industry through mentorship. 
When not working, Cassey keeps busy performing with chamber groups and orchestras across the city. In particular, the Greenwich Village Orchestra has become a part of her NYC family and she has held the principal/co‑principal chair for several years. After immersing herself in sound all day (at work or in play), if there is still some time left, she is an avid weightlifter and enjoys running and cycling.  
www.linkedin.com/in/cassey-stypowany-44245435
April Tucker, MPT '02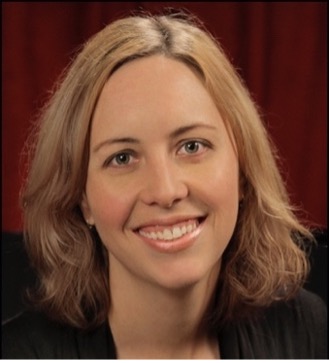 April Tucker graduated from The Hartt School's Music Production and Technology program in 2002 (as April Cech). April received a Master's Degree in Sound Recording from McGill University (Montreal, Canada) in 2004. April then moved to Los Angeles, where she found her way into post-production sound for television and films.
April has been described as a "Jane of all trades," performing nearly every major role in post-production sound over her career (Foley mixer/editor, ADR mixer/editor, dialog editor, music editor, score mixer, sound designer, sound supervisor, re-recording mixer). April's mixes have been heard on major television and cable networks and streaming platforms with audiences over 10 million viewers. Her film sound work has been seen at major festivals including Sundance, Cannes, SXSW and Tribeca. April's clients have ranged from major studios and corporations to indie filmmakers and composers.
April is the author of Finding Your Career in the Modern Audio Industry, which will be published by Routledge (Taylor & Francis Group) in 2022.