New Hartt Course for Pianists to Learn the Pipes Organ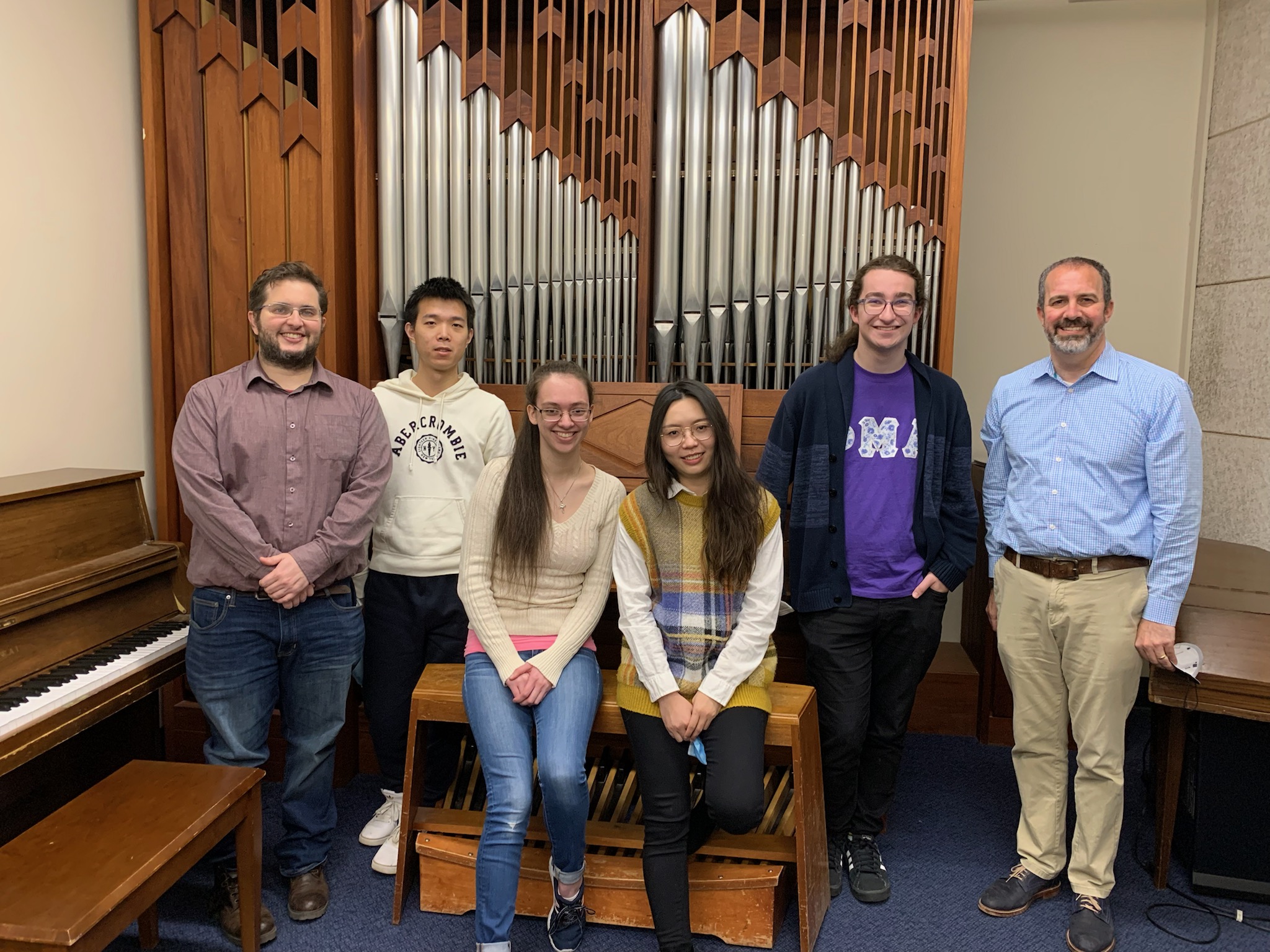 The Hartt School recently re-started a course for undergraduate and graduate pianists - Foundations of Organ Performance, taught by adjunct faculty member Scott Lamlein (Hartt '94). Recent history tells us that the school closed its venerable organ department/major in 2015 upon the sale of the 1970 Gress-Miles performance instrument to a church in Long Island. Hundreds of organists got their start at Hartt and went on to church positions large and small.
There was a multi-year annual Festival of Contemporary Organ Music at Hartt in the 1970s and 80s when the department was in its heyday, under the direction of the late John Holtz. Two very successful summer church music symposia were held at Hartt in the mid-1990's with artists and participants from all over the country.
The course, originally begun in 1993 by Larry Allen, gives pianists something practical, valuable, and employable upon leaving Hartt - a background in playing the pipe organ - gaining the technical and musical skills of organ playing, including pedal technique, registration, articulation, and touch, as well as working with a choir, soloists, clergy, and worship planning considerations.