UHart Formally Closes on Sale of Former Hartford College for Women Campus on Asylum Avenue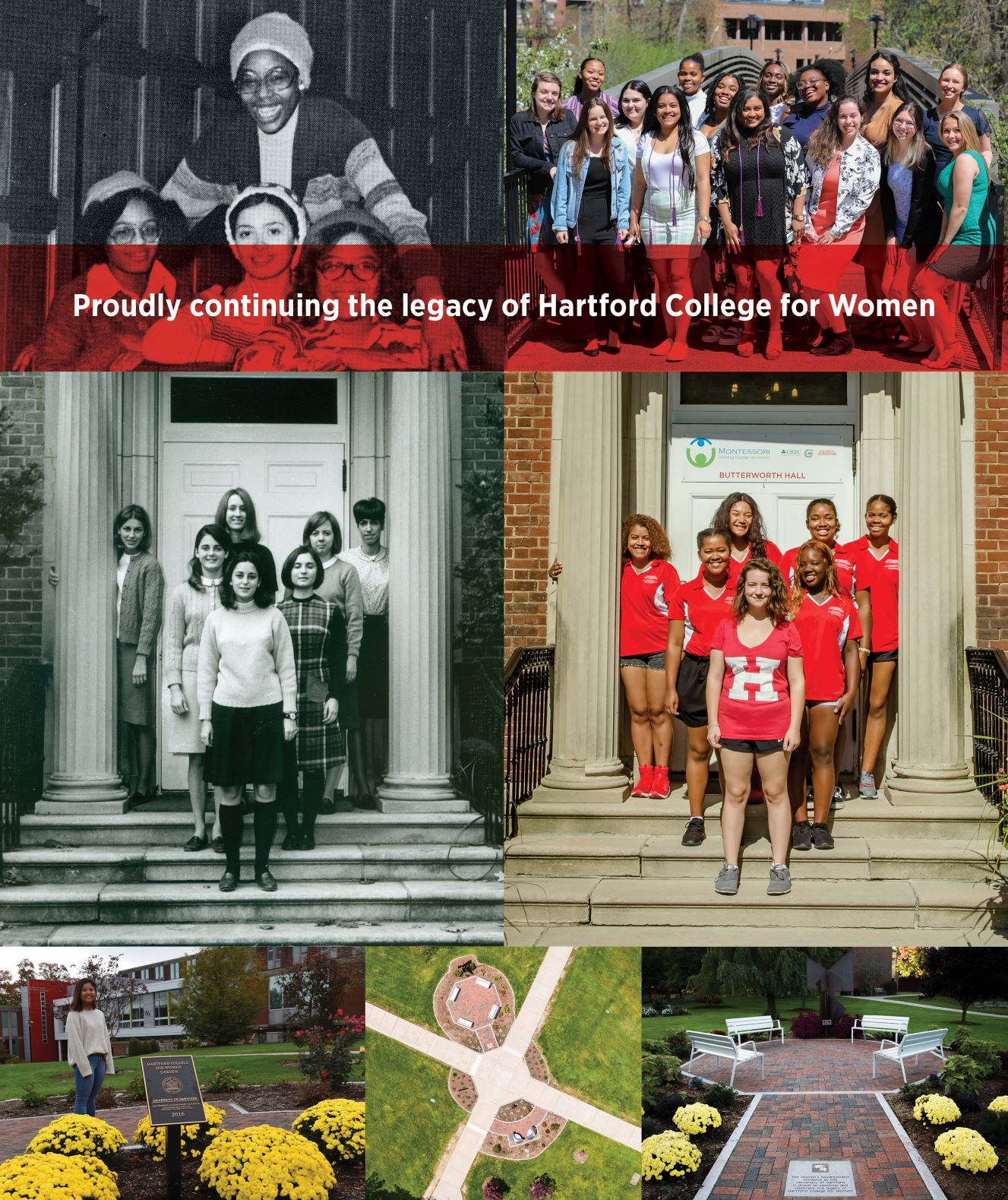 The University of Hartford has formally closed on the sale of the former Hartford College for Women campus on Asylum Avenue. As many in our community know, the historic property has been for sale with periodic interest over many years.
As originally agreed upon by the Hartford College for Women (HCW) Board of Trustees and University of Hartford Regents, we are pleased to announce that net proceeds from the sale will be deposited into the endowment supporting The Women's Advancement Initiative, a nonprofit organization that proudly continues the legacy of Hartford College for Women for our students today.
Butterworth Hall will remain a centerpiece of the property. It and other historic buildings on the property are part of the Prospect Avenue Historical District that is registered with the National Register of Historic Places. The current leases with Capital Region Education Council (CREC)/Montessori Training Center Northeast, the University of Hartford's Center for Montessori Studies, and Farmington Valley Transition Academy will all be honored in the sale. While the specific plans for the property are to be determined, we look forward to the opportunity to continue to host Hartford College for Women alumnae reunions and other University events at Butterworth Hall.
The legacy of HCW continues at the University of Hartford through Women's Advancement Initiative programs including Laura Johnson Leaders, Dorothy Goodwin Scholars, and LEAD (Leadership Education and Development). The LEAD program, which serves more than 100 women students each year, was inspired by the way students at Hartford College for Women were encouraged and challenged. In 2016, to make the HCW legacy even more visible at the University of Hartford, the Hartford College for Women Garden was established in a prominent location in the center of campus. We continue to add meaningful elements to the Garden today.
The essence of Hartford College for Women—to empower women to embrace opportunities and thrive—lives on at the University of Hartford. We look forward to continuing to support our students and program participants as we all play a role in continuing its important legacy.