Free Writing Workshop With Mental Health Connecticut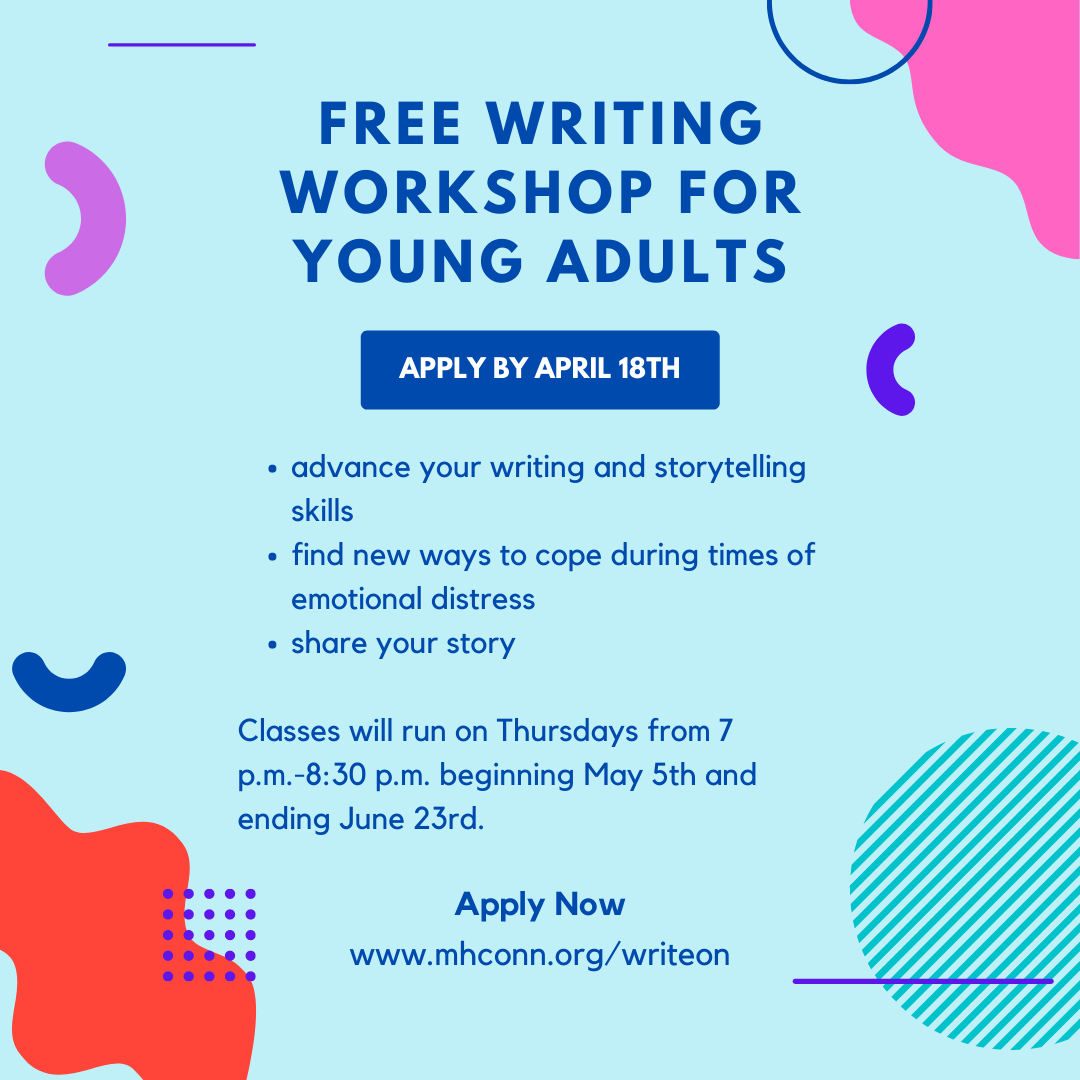 UHart students (ages 18-29) are invited to apply for Mental Health Connecticut's Spring 2022 Write On! workshop. This workshop is taught by award-winning writer, Janet Reynolds and is designed for individuals who want to find their voice and share their truth.
Participants leave Write On! with:
advanced writing and storytelling skills
new ways to cope during times of emotional distress
the confidence to share their story 
You must apply to be considered for this free and virtual class. Classes will take place on Zoom on Thursdays from 7 p.m. to 8:30 p.m. beginning May 5th and ending June 23rd. Class size is limited to 15 CT residents. Application deadline has been extended to April 18, 2022. 
About Janet Reynolds
Janet Reynolds is an award-winning writer and editor and former high school English teacher. Reynolds has created nine magazines and is an award-winning investigative journalist.Reynolds holds a Masters in English Literature from Trinity College and lives in Canton, Connecticut with her family.
Use the links below to learn more and apply now.