Experience Innovation at the 2022 CETA Design Expo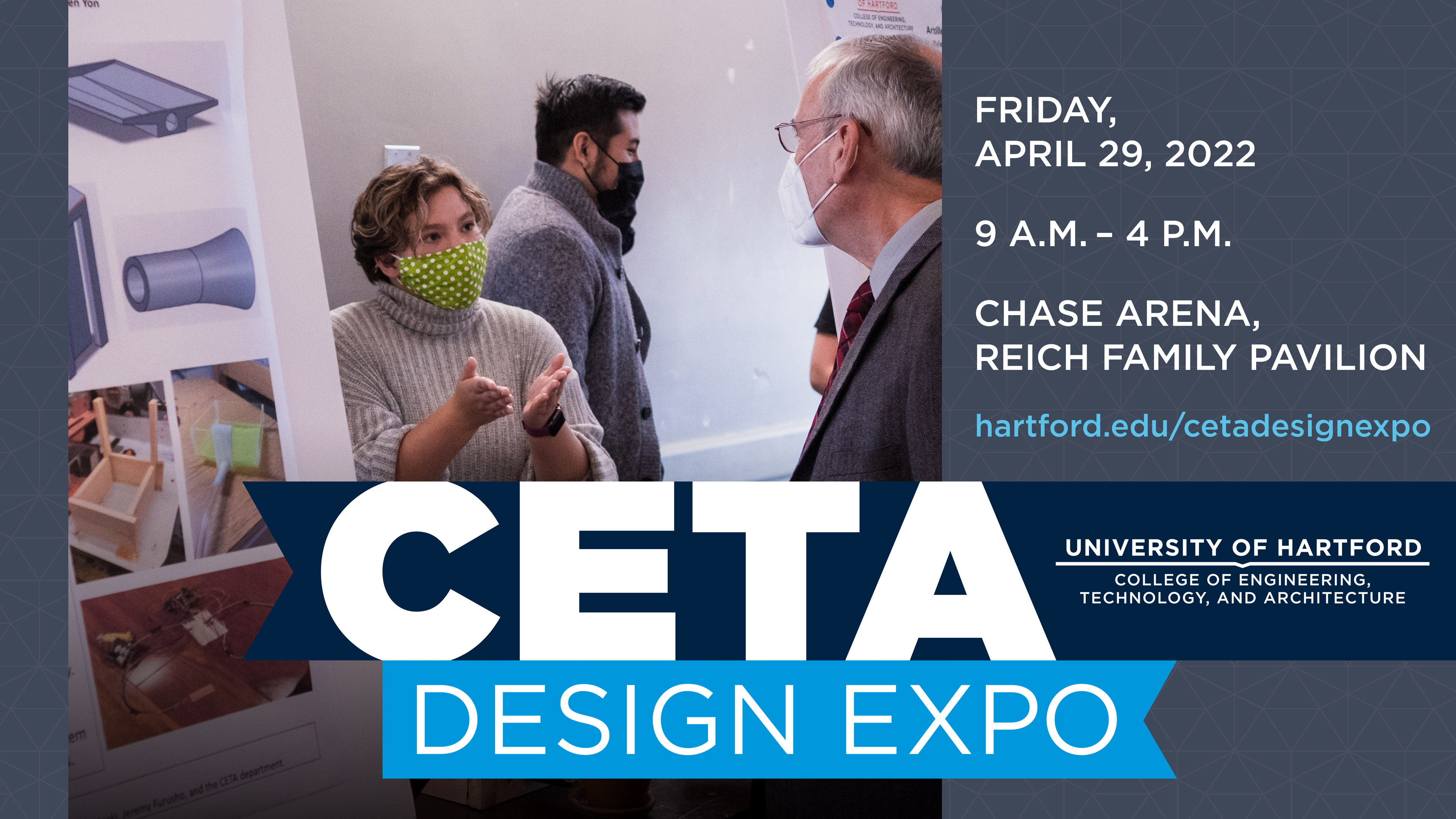 Join us for a day of innovation at the 2022 CETA Spring Design Expo. The event will be held in the Sports Center on Friday, April 29, from 9 a.m. to 4 p.m. Attendees will have the ability to view projects from all majors, including:
Automatic Diamond Powder Dispenser

Hartford Steam Boiler/Design for HVAC System Failure Detection

Smart Forklift

Expansion of JFK International Airport

The Digiphone (Digital Saxophone)

Renovations and Additions to Waterbury Train Station
...and many more!
Please visit the CETA Design Expo website to access additional event details and read the recap of the Fall 2021 CETA Design Expo.Questions? Email cetacomm@hartford.edu. We hope to see you there!